Fast, convenient & affordableSTD testing options
Get access to public, private or home std testing options† Work with our preferred providers that care about your privacy Get tested for most common STDs†
Welcome to Safer STD Testing
We are dedicated to helping you take care of your sexual health. We provide an extensive list of public and private STD testing locations and in home STD testing options. For private and in home STD testing service, we work with nationally reputed companies† ("Preferred Service Providers") that specialize in getting you discreetly tested for sexually transmitted infections without any hassles or problems.
Our team has also spent thousands of hours reviewing and curating public std clinic location information and has worked with CDC to gather the list of reliable nearby locations at no cost to you.
Many private STD Testing clinics that we refer to, offer same day testing for your peace of mind and convenience so you don't have to wait any longer than necessary to find out the status of your sexual health. At home STD testing options also provide you that discreet environment for you to get tested in the comfort of your home.
Regardless of your situation, you really are your own best advocate for your health.
Take control of your sexual health
get tested today and experience the peace of mind you deserve
Your Privacy Matters
It's never been easier to get tested and get peace of mind.
We do not obtain or retain your personal information. You provide such information directly to our Preferred Service Providers who ensure that your information is kept private and confidential. From the beginning of your order to your test results – these providers use web technology that meets the industry standards and provides the following.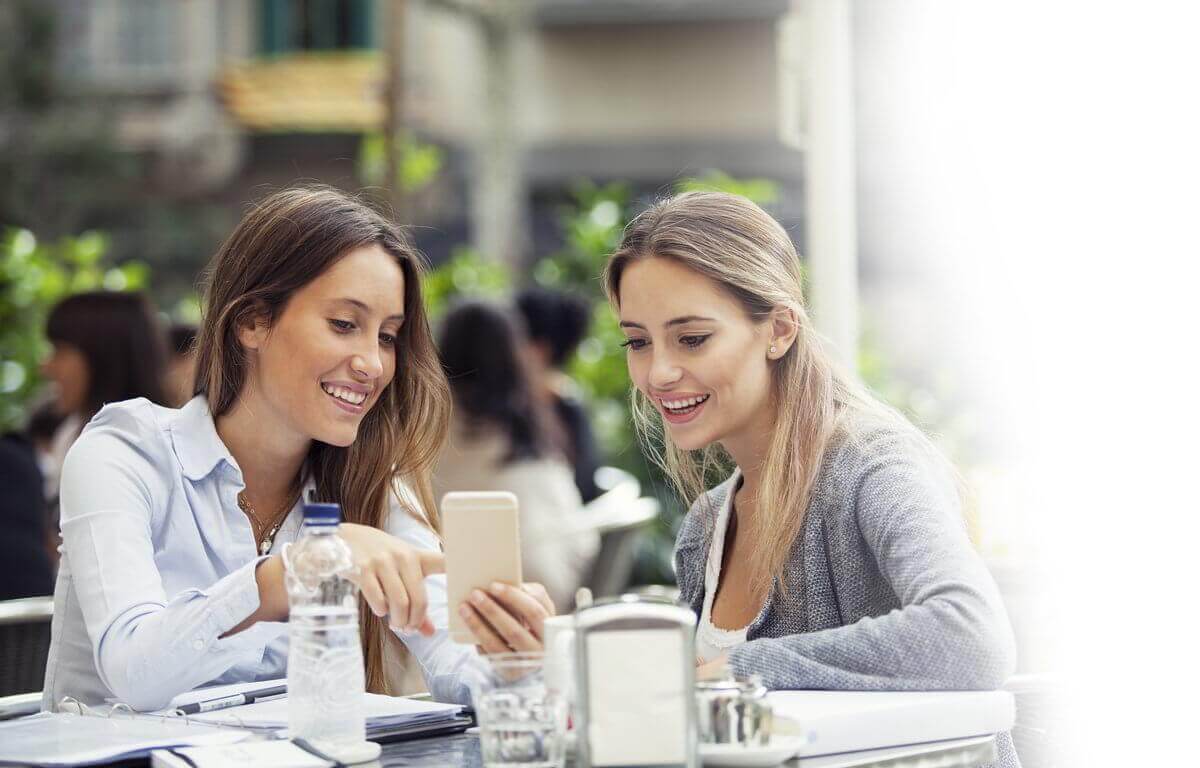 STD Testing made easy
Society is changing its views on sex. It is no longer a taboo subject that no one wants to discuss. Now there are radio programs and public health announcements that are making it easier for people to open up about the formerly taboo subject. People are finally willing to discuss uncomfortable topics like sex and STDs, which has led to an increase in those who are taking control of their sexual health. When more people are willing to openly discuss STDs, the likelihood of them being infected decreases significantly.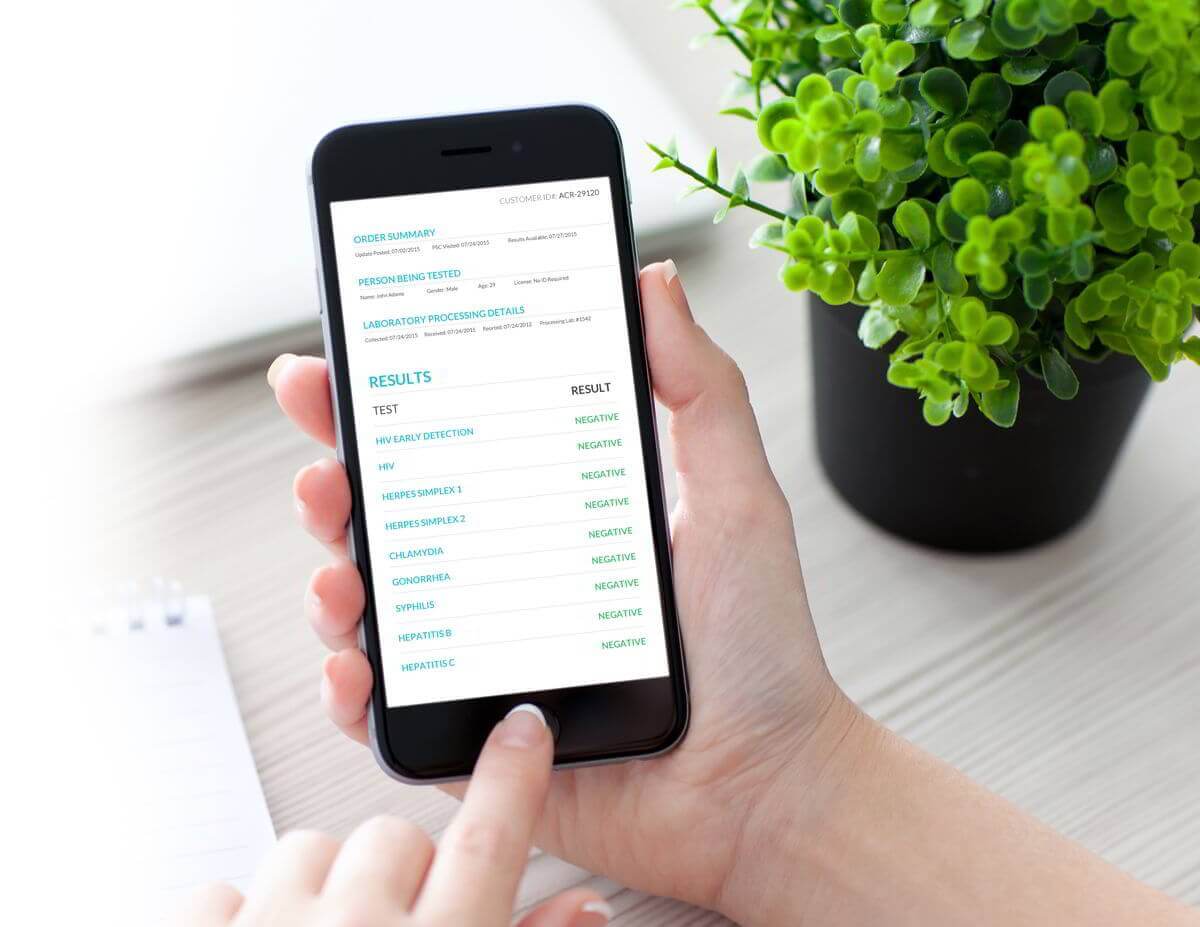 If you are wondering if you should be tested for any and all sexually transmitted diseases the answer is a resounding YES. There are several reasons why it makes sense for you to be informed about your sexual health that include the fact that the more informed you are about STDs, the better you will be able to protect yourself and your loved ones.
Sexually transmitted diseases do not always display immediate signs and symptoms and sometimes the only way to find out if you are infected is to take a few minutes and get tested for all of the known STDs. If you feel like you are too ashamed or embarrassed to have the simple procedure performed, private confidential std testing can help. Get the peace of mind you deserve – Get Tested Today.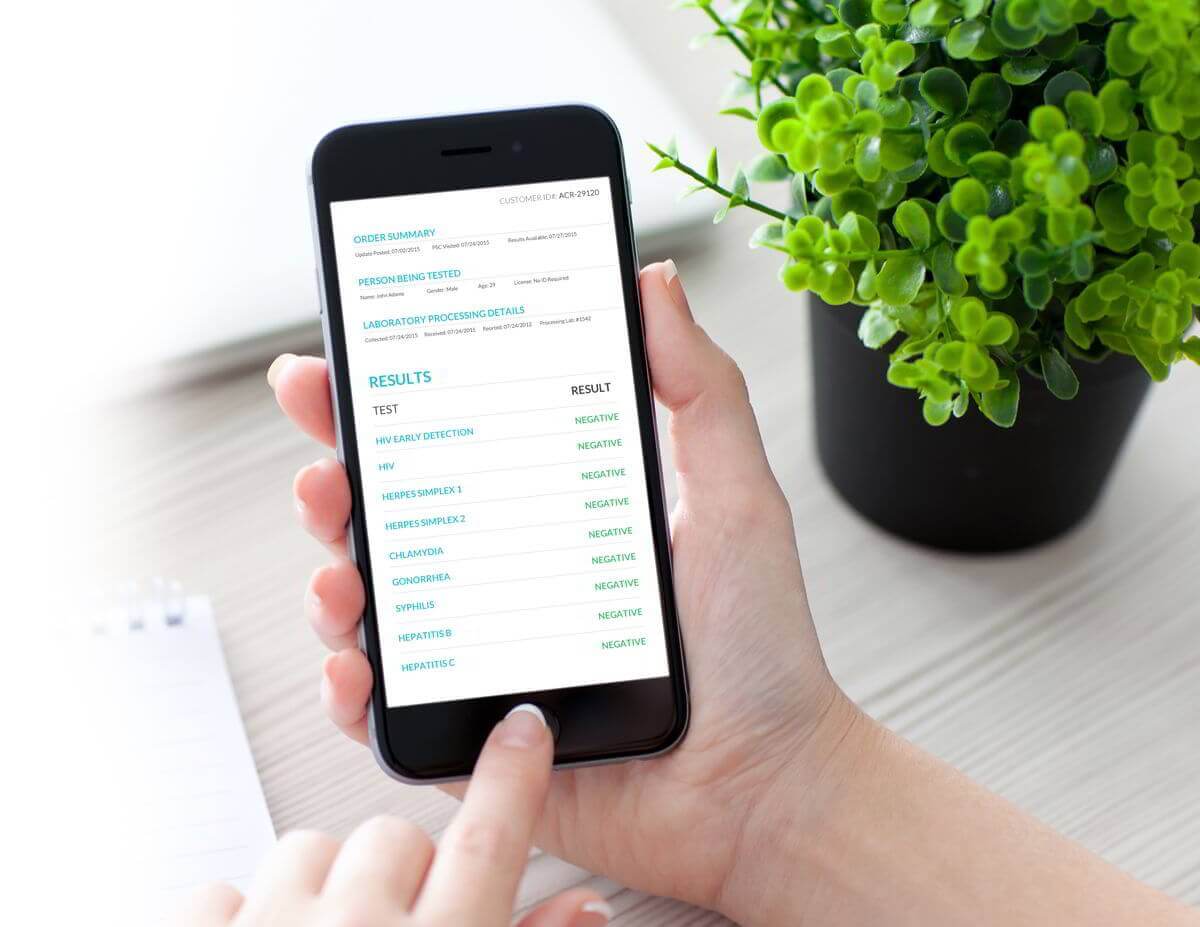 What are my testing clinic options?
Should I Get Tested for STDS?
Are you not sure about whether or not you should be tested for a sexually transmitted disease (STDs)?

Are you thinking about getting your and your partner tested before intimacy?
If you are one of the millions of Americans wondering if you should be tested for STDs, the answer will always be "yes". Even if you are not sexually active, you can become infected. STIs are able to be spread through multiple methods, and this is not only limited to sexual activity. Some viruses, like Herpes are spread through casual contact, which makes it important for everyone to be tested regardless of their past sexual history.
Common symptoms include:
Discharge from the vagina or penis

Itching/Burning during urination

Sores on the genitals
Age, race and gender do not matter when it comes to STDs, everyone is at risk when even one person is infected. Quarterly statistics released by the CDC and local health officials state that with the number of people who are infected on the rise, everyone is equally at risk. If your indecision about being tested is due to wondering if your health is really at risk, then it already is and it is time for you to visit one of the clinics in your area.
It is also important to remember that many infections do not have symptoms. Many individuals have sexually transmitted diseases and are completely unaware of it! Getting tested can erase your doubts and help you to stay informed about your body.
How are the STD Tests Done?
There are some people that feel fear and anxiety even the mention of a health test, which results in them putting off important checkups. If you are worried about how the STD test is performed you will be able to take a deep breath and relax. The simple procedure is quick, painless and the majority of those who are tested will never feel more than a quick prick of the needle when their blood is drawn.
Physical Exam—A health care provider may examine your anus or genitals for any signs of warts, discharge, sores, or rashes. For women, this exam is similar to pelvic exams. Some private testing providers do not require a prior physical examination and require only taking samples to conduct their testing.

Blood Sample—Your provider may take a blood sample that will be tested.

Urine Sample—To test for an STD, you may be asked to urinate into a cup.

Saliva, Discharge, cell, tissue sample—Your provider will use a swap to collect samples that will be examined.
A STD test will only takes a few minutes, and it is noticeably faster than your annual health checkup. In most instances a health care professional will ask you a few routine questions about your lifestyle and sexual activity, before the procedure is started. When you are tested for STD/STIs blood will be quickly and painlessly drawn, and then sent to a lab. Even those with a fear of needles will find that there is nothing to be concerned about during a STD test. This is the only sure way for you to find out if you are infected with a sexually transmitted disease.
Are STD tests expensive?
Even though this is one of the most commonly asked questions, it is almost impossible to answer. The tests are Fast, Private and Affordable even if you're paying out of pocket. Dedicated care advisors at the toll free number provided above can help answer any additional questions regarding cost and payment at one of the private STD testing locations.
For public testing clinics it is even harder to predict. Many of them do not provide availability of all STD tests. Some tests are free but for many you have to pay out of pocket based on their eligibility criteria. To get additional information, please visit our location page to select a public clinic and contact them directly.
If I test positive for a STD can it be cured?
In most cases a STD can be effectively treated and cured. Gonorrhea and Chlamydia can be cured with antibiotics, along with Syphilis. It is important to start treating Syphilis early, before it begins to adversely affect your health. Herpes can be treated but there is currently not a cure for the virus, and the same is also true for HIV and Hepatitis C. Even though there is still not a cure for all STDs most treatment programs are capable of effectively managing the signs and symptoms so you can lead a normal and healthy life, but this is only possible with regular testing of sexually transmitted diseases.
If I am under the age of 18 can I still get tested without a parent/guardian's permission?
While the law can vary from state to state in most cases you can get tested for all STDs without signed consent from a parent or guardian even if you are age 17 or younger, though it is still a good idea to check with the local laws in your area.
Can I contract the same STD more than once?
Even if you have just been treated for a STD it is possible to contract the same one again. You are never immune from the sexually transmittable viruses, which is why it is important to keep getting retested on a regular basis.
If my visit is confidential, why do I need a photo ID?
The law requires that your visit and subsequent test is completely confidential and the results will never be shared with an outside party, and this is one of the reasons why you need a photo ID to confirm your identity. The picture ID card ensures staff that the results are being released to the right person, and it also helps the office personnel keep accurate records about their patients' health. Already having your information on file also helps to improve your experience on future visits, and it can even speed up the procedure.
It is important for all clients to remember that all personal information regarding your health status is strictly confidential, and cannot be released without your explicit written consent. This also applies to any patients who are 17 years old or younger.
What is a rapid HIV test?
There might be times when you don't want to wait for the results of a standard HIV test. A rapid HIV test can get the results back to you within a few minutes, and it uses an oral swab instead of analyzing your blood. While the results are generally accurate, it is important to remember that the oral swab only checks for HIV and not any of the other sexually transmitted diseases. In most cases the only time this procedure is recommended is if you are worried about exposure to HIV and are not willing to wait for the standard test results.
When should I get tested?
If you are worried that you were exposed to a STD it is important for your health and that of your loved ones for you to make an appointment for testing. If you are sexually active with one or multiple partners whether or not protection was used it is recommended that you get tested for STD/STIs on a regular basis. Trying to understand what a "regular basis" is will often lead to confusion. The vague term is responsible for some people who are at a higher risk to put off the important health checkup, and this is contributing to the growing spread of sexually transmitted diseases.
TODAY IF:

You've never been tested before

You've had more than one partner

You've had unprotected sex
IN TWO WEEKS:

You're concerned about a recent sole sexual partner

You think you might have a new infection
AGAIN IN 6 WEEKS:
Some infections take a while to develop symptoms. That will ensure the most accurate results possible.
Are you interested in seeing if you're the right candidate for an STD test and are interested in understanding your private STD testing options?
Call
1-888-331-0485
and a care advisor would be glad to help you.
How Can I Be Privately Tested for an STD/STI?
One of the main reasons people put off STD/STI testing is the shame and embarrassment they feel when they run into familiar faces at the health center. We understand this reluctance to have others involved in the problems or issues you might be facing in regards to your sexual health, and we are dedicated to helping you get tested privately.
Our Preferred Service Providers can help you to get tested privately at one of 4,000 plus labs located around the country. They work together with these private labs to ensure your complete confidentiality.
When you are ready to take advantage of the private STD testing service, the process is quick and easy. You will need to pick up the phone and call the provided toll free number, and the helpful operator will walk you through the appointment process which will allow you to avoid the crowded community centers.
With a scheduled appointment at one of the private labs affiliated with our Preferred Service Provider, you will be able to relax and be tested without worrying about running into friends or family.
The STD test will only take 15 to 20 minutes which will still leave you with ample time to accomplish the rest of day's tasks. One simple phone call is all that it takes to be privately tested for all of the STD/STIs.
Aren't I automatically checked for STDs by my primary care physician?
Unless you are honest with your health care provider about your sexual activity or have specifically requested STI testing as part of your annual physical, it will not be included in your exam. An annual physical is simply a routine checkup to ensure that there are not any noticeable problems, and most health care practitioners do not consider STI testing a part of a regular exam.
Do I have to have a STD test in order to get condoms?
You do not have to have a STD test performed in order to purchase condoms from a drug store, and the pharmacist will not insist on seeing your results. The CDC encourages everyone who is sexually active to use condoms, and there are often clinics around the city that offer the prophylactics for free. Some bars and nightclubs even have condoms by the door for patrons to grab on the way out. It is important to remember that while a condom can prevent STDs, it is still recommended that you get tested on a regular basis.
If I have unprotected sex over the weekend can I get tested on Monday?
The answer to this question is a little more complicated than a simple "yes or no". You can get tested for any of the sexually transmitted diseases whenever you want, but some of the viruses might not be able to be detected. The incubation period can vary from a couple of days up to 6 weeks or longer for some STDs, which makes it important for you to return for another test. Contact a care advisor so they can give you the right custom recommendation.
Don't I only need to be tested if I have sex with a new partner?
It is important to be tested for STDs after having intercourse with a new partner, but this is not the only time you need to think about your sexual health. It is important to remember that not all STDs are spread solely through sexual activity, and even those who have been with the same partner for years can still contract a venereal disease. STD/STI testing should always be part of your regular health care routine, not something that is only done when you are with a new partner.
Common Myths about STD Testing
There are several myths surrounding sexually transmitted diseases and testing, and until you understand all of the facts you will continue to be at risk. It is always been stated that "knowledge is power" and the more you know about STDs the better prepared you will be to protect yourself.
Disclaimer
Safer STD Testing is an informational referral website. It refers customers to nationally reputed private STD Testing service providers ("Preferred Service Providers" or "Advertisers"). Safer STD Testing is not a medical or healthcare professional facility or a provider of any medical or healthcare services. Safer STD Testing gets compensated on net purchase of products or services by our users referred to such Preferred Service Providers.

Click here

to read our full disclaimer.

†

Please review terms and conditions of service by our

Preferred Service Providers or "Advertisers.