Looking for a free STD Testing Clinic
in

Texas

?
Free and Low Cost Public STD Clinics
Can take weeks to get an appointment

Opening hours vary per clinic

Test selection can be limited

Results take 1-2 weeks on average.

If treatment is necessary, you'll need to make a second appointment

Privacy is not guaranteed, and appointments can be embarrassing

May not be free or covered by insurance
Safer STD Private
Partner Clinics
You can order your test online or by phone today, no appointment necessary

Most labs open Monday – Saturday, walk in for a fast, discreet, 15-minute visit

FDA-approved or gold standard-rated STD tests

Results available within 3 business days

If treatment is needed, you'll get immediate support from an on-site doctor via phone consultation and guidance through the next steps

Your information remains private and secure
Welcome
Texas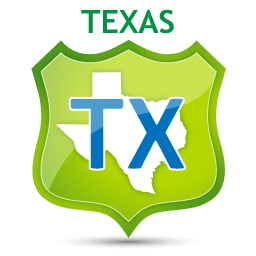 As the second largest state in the nation you would expect things to be bigger in Texas, but this does not have to include the rate of sexually transmitted disease. From the hills covered with Bluebonnets and Indian Paintbrush, to the dusty deserts of the Rio Grande valley the great state of Texas is facing a potential STD epidemic.
STD Statistics and Your Sexual Health
Texas is famous for the Alamo and the lazy Rio Grande River. It boasts rolling hills covered with wildflowers and giant agave cacti in the deserts. The climate in TX is just as varied as the population, but this diverse state is also facing an alarming increase in the reported cases of STDs. This unfortunately includes Chlamydia, Gonorrhea, Syphilis, Herpes, Hepatitis B and C, along with HIV and Aids. These sexually transmitted diseases do not differentiate between different ethnicities, which makes it vital for everyone in Texas to schedule regular STD testing.
The CDC and TX government have both released the statistics for 2013, and the reports show that the number of reported cases is climbing. Thanks in part to recent state budget cuts to the health care programs, experts are predicting these statistics to rise. The sexually transmitted diseases that health care professionals are most concerned about include Syphilis, gonorrhea, and HIV. This is disappointing for some counties that recently reported a significant decrease, and frightening for Jefferson and El Paso counties which are already ranked among the highest in the state.
Local newspapers have also picked on the increasing number of Texans with a sexually transmitted disease, including the print media in San Antonio. The beautiful southwestern city of San Antonio loves to be remembered for its picturesque River Walk and the historic Alamo, where Texas gained its independence. What the proud residents of San Antonio do not want to be remembered for is its high rates of STDs.
The newspaper went on to report the following statistics in hopes of making its residents realize the importance of schedule a regular visit to a Texas STD clinic.
TX ranked 11th in the nation on 2013 for its high percentage of STDs.
There are an estimated 129,861 cases of Chlamydia
Gonorrhea patients numbered around 33,835.
Tests results for Syphilis were slightly better with 1,475 reported.
When these numbers are compared with the averages for other states, it is easy to see why health care workers are so concerned. What else is worrying is that these are only rough estimates, and only cover 3 of the over 25 infectious sexually transmitted viruses. When the number of reported cases of Herpes, HIV, and Hepatitis are added in, is it easy to see how the Lonestar State unfortunately ranked so high among the national averages for STDs.
TX was ranked as the 8th worst state for STDs
13th overall for Chlamydia.
13th for Gonorrhea
6th in the nation for Syphilis
STD Statistics for Texas
Texas is such a large state that it is easy to get lost, and there are truly residents living almost anywhere. This not only makes it difficult to accurately state how many Texans actually have an sexual disease, it can be almost impossible to get free STD testing in some of these remote areas. Counties like Lubbock, McLennan, Collin, and Jefferson are just some examples of the rising number of reported STDs. Read more at: http://www.datarevelations.com/tracking-stds-hiv-and-aids-in-texas.html
Other interesting statistics include,
Only 10 percent of the 254 counties in TX account for 80 percent of all reported cases of STDs
 In these 10 counties reports show that there has been a 28 percent increase in the number of reported cases of sexually transmitted diseases between 2006 and the present.
 Thanks in part to an earlier effort to promote free STD testing in Texas the number of patients suffering from AIDS has fallen almost 31 percent. Unfortunately this positive trend hasn't lasted since the percentage of Texans with HIV has already increased by five percent in the recent years.
 With some counties implementing more STD testing centers, Hays and Travis are reporting lower reported cases of sexually transmitted diseases. These two counties are starting to set an example to the rest of the Lonestar state in hopes of continuing to lower the percentage.
Even though the statistic from Hays and Travis counties are encouraging, this is no reason to assume that that rest of the state will soon be experience the same positive results. There is nothing as important as your well being, and this also includes your sexual health. There are several clinics located throughout the Texas, and now that you can call ahead and schedule an appointment there really are not any excuses left to not get tested for all of the transmittable sexual diseases.
STD Statistics Around the State
The small city and county of Lubbock, TX has been immortalized in country songs, and now it is also gaining attention for being ranked 8th in the state for reported cases of STDs. To make matters even more disheartening, Lubbock county is also ranked 11th out of the other 254. While Lubbock might be a small city, it is not located in a remote location and it still has an average number of free STD clinics. Due to a surprising lack of education about the importance of taking care of your sexual health, many residents of the city and county do not get tested for any transmittable disease.
With this county map of Texas the growing state problem is clearly highlighted. While there are a couple of counties that seem to have an extremely low rate of reported STDs the darker coloring shows how large this problem really is. Not only are health authorities trying to deal with the sheer size of the state, there are also several demographic factors which are contributing to the increase in sexually transmitted diseases.
Demographics can Affect Sexual Health
The state of Texas has a diverse population that includes Hispanics, Native Americans, Europeans, Africans, Caucasians, along with Asians and Middle Easterners. It is the perfect example of the principals America was founded on, and has become a melting pot for people of all cultures, backgrounds, and ethnicities, as shown by this pie chart. According to the San Francisco Chronicle the number of Hispanic Latinos is expected to sharply rise during the next national census, and this may present a unique problem when it comes to explaining the importance of regularly visiting one of the STD clinics in Texas. Read more at:  http://texaspolitics.utexas.edu/archive/html/part/features/0703_01/ethnic.html
Understanding the Effect of Demographics
There are several factors that make a person's demographics which can include behavior, location, economic standing, and ethnic background. One of the things that health care workers in Texas are noticing is that the location of the counties with the highest rates of STD is playing a role in the number of reported cases. These counties unfortunately also suffer from a lack of funding and fewer testing centers and clinics that specialize in treating sexual health problems.
The orange dots located on the county map indicate the areas where there has been a rise in the number of reported cases of STDs, while the blue marks point to where sexual disease rates are falling. Location and demographics do play a role in this increase, especially in counties like Jefferson, Travis and El Paso.
The ethnic makeup of some of these counties, and many of the cities in TX is also contributing to the increase. The city and county of El Paso do sit on the border of Mexico, and the constant influx of foreigners can add to the growing STD problem. As an example of how important it is too take care of your sexual health, the city of El Paso saw a frightening 69.9 percent increase in the number of reported STD cases between 2005 and 2011.
Age and Race Can Increase STD Risks
Health care professionals have always known that age can increase a person's risk of developing some diseases, but most people never thought that this would also apply to STDs. In the 2013 health report, it was stated that Texas was ranked third in the nation for the number of cases of HIV. While this alone was startling enough, it was the age demographics that really has made people stop for a moment.
According to the recent data:
Over 45 percent of school age adolescents have engaged in sexual intercourse.
A frightening 47 percent of these students also did not practice safe sex.
This might account for the high number of reported cases of HIV, along with the increasing rate of the other commonly transmitted sexual diseases. The same study also showed that race and gender can increase a person's risk of contracting an STD, and there are several free STD testing centers in Texas that you can visit. This might be advisable after you learn a few more facts about the Lonestar state.
Ranking 6th in the number of reported cases of Syphilis, the state saw an increase over five percent.
Texas ranks 13th overall nationwide for Chlamydia and gonorrhea.
More women reported cases of Chlamydia than men, with statistics suggesting it can be as high as three times.
Race is another demographic factor that can also be uncomfortable to talk about. Some cultures view a person's sexuality as immoral and the contracted disease is an unfortunate and deserved punishment, while others are simply too embarrassed to admit that they might have a problem with their sexual health. With the diverse ethnic cultures present in every city from Houston to Dallas and Austin, explaining the importance of regular STD testing and wellness checkups can be a frustrating and daunting task.
Education and Economic Factors
One of the major factors that can affect the number of reported cases of STDs is economics, which also affects location and education. Lack of funding is one of the major reasons that certain TX counties are seeing an alarming increase in the number of reported cases of sexually transmitted diseases. Due to a lack of money and support from local governments the counties that are lacking in sexual education are clearly noticeable when displayed on a map.
The large squares on this county map represent the number of STD testing clinics in Texas, and the corresponding color indications the percentage of reported cases. It is easy to see that the areas and residents who take advantage of the wellness facilities are able to enjoy happier and healthier lives.
Economics not only affects the number of STD clinics in Texas cities, but also the people. Lower income men and women are not only more likely to be less educated about the dangers of transmittable diseases, but unaware that the majority of these viruses can be prevented simply by practicing safe sex. Financial worries can also lead to behavior that increases a person's chances of contracting a venereal disease that can include,
Excessive alcoholic consumption that leads to unprotected sex with strangers.
Engaging in sexual acts with more than one partner.
Financial concerns have been known to lead to drug abuse, and the sharing of dirty needles which dramatically increases your risks of developing HIV.
Not being able to afford health care, or the extremely low rates that are charged at the free STD clinics located around Texas, and in the cities located along the Mexican border.
The more that you know about the factors that can contribute to the spread of STDs the easier it will be for you to avoid becoming infected. The simple act of you taking a proactive approach towards your sexual health, might also encourage a friend or partner to do the same thing. If each person in Texas inspires one family member or friend to get tested, the state might soon have the lowest percentage rate of STDs.
Steps to Prevent STDs
There are several steps that residents of TX can take to help lower their risks of contracting an STD. The most important and obvious step is to get regularly tested by a health care professional. As an added advantage to these screenings, some states will also let patients receive medications for their partners. This innovative new program helps to eliminate the embarrassment some people feel when they find out that they might have to admit to having an active sex life. Other preventive steps, along with regular STD screenings include,
Always remembering to practice safe sex, regardless of how much you have been drinking or how well you might think that you know your potential sexual partner.
Refraining from risky behaviors that might inhibit your usual reservations, or cause you to engage in abnormal behavior.
Avoiding recreational drugs and sharing of needles.
While the best way to prevent most types of infectious venereal diseases is to completely abstain from sexual intercourse, this is simply not practical for most Texans. Simply remembering to always use common sense, practice safe sexual behaviors, and get tested regularly for the various STDs will help you stay health and enjoy a fulfilling and satisfying sex life.
Staying Sexually Healthy in Texas
The state of Texas is as unique as its people, and there is little something for everyone to do. The state has warm, sunny beaches, hills and mountains for skiing, and even deserts where the locals love to hunt wild hogs. Along with its varied landscapes and people, the state also has an extraordinarily high rate of STDs.
While some counties like Travis have seen a hopeful decrease in the reported cases of infectious venereal diseases, others like El Paso have seeing a steady increase.
There are several things residents of Texas and its 254 counties can do to help slow and stop the spread of sexually transmitted diseases. Some of these include practicing safe sex, and making regular appointments to be tested for STDs. These simple tests are quick and painless and can give you and your partner peace of mind. Who knows now that you are no longer worried about your health, you might notice an improvement in your sex life.
One of the leading causes of sexual dysfunctions is stress, and worries about your health can cause tension. Once you have received the news that you are in good sexual health, you can get back to enjoying an active and happy life. Other benefits to making an appointment at one of local TX STD testing clinics include knowing that you are reducing your risks for developing other complications due to untreated STDs. Some of these side effects and potential health problems can include,
Increased risk of developing several types of cancer, especially in the reproductive system.
Higher levels of stress, which can result in an increase in blood pressure, greater risk of stroke and heart attacks.
Women and men who leave some venereal diseases untreated can also suffer complications with their reproductive systems.
Syphilis, if left untreated, can affect the brain, causing abnormal behavior and mood swings before eventually resulting in death.
HIV is one of the most dangerous sexually transmitted diseases for the simple fact that it can only be managed and not actually cured. If left untreated, HIV can easily turn into AIDS, which will result in eventual death.
If these health problems do not frighten you into taking care of your sexual health, then hopefully you already are getting tested regularly. The number of times that you get tested in a year will depend on how often you feel you need it. While health care professionals will recommend getting tested after every unprotected sexual encounter, this is not always feasible for all Texans. In most cases residents of the Lonestar state can get away with testing a few times a year, just remember this is your health you are deciding on.
STD Testing in Texas
Due to the recent closing of several health clinics statewide, there are problems finding a testing center. While larger cities like Dallas and the state capitol of Austin all have clinics centrally located, the fourth largest city in the nation only has a few. Houston, TX is a bustling modern metropolis that is currently trying to recover from a sudden rise in the number of reported cases of STDs, and despite state budget cuts is slowly making progress. If cities like Houston can recognize the difference that regularly schedule testing can make, residents of the state should realize how important it is to take full advantage of these free STD testing clinics.
Living in Texas there is always something fun and exciting to do. Whether you are walking along the River Walk in San Antonio or visiting the famous Austin bat cave, Texas is a state that is truly for everyone. Unfortunately some of the state's best loved cities are also experiencing a growing trend in rising STD rates, and this is also a nationwide epidemic.
While you are riding the roller coasters at Six Flags or lounging on a raft as you float along the lazy Jacinto River, consider the state of your sexual health. There are a few questions you should ask yourself to prevent becoming one of the thousands of documented STD cases, and the most important one is when the last time you were tested for a sexually transmitted disease was.
This one simple question can help save your life, especially if you are one of the thousands of Texans who do not even know that they are infected. Not all infectious venereal diseases display signs or symptoms, and when you finally notice any it is often too late. STD testing is quick and simple, especially if you call ahead for an appointment. It only takes a few minutes, and this is relatively nothing when it concerns your s
Safer STD Testing in 3 easy steps
Peace of mind is just a click away
You don't need to wait any longer than necessary to find out the status of your sexual health.
If the test results are positive you can be treated more quickly to address the problem sooner that prevent disease before it's too late.
Disclaimer
Safer STD Testing is an informational referral website. It refers customers to nationally reputed private STD Testing service providers ("Private Partner Clinics" or "Advertisers"). Safer STD Testing is not a medical or healthcare professional facility or a provider of any medical or healthcare services.

Click here

to read our full disclaimer.