Looking for a Low Cost or Free STD Testing Clinic? Let's See What's Available in Knoxville, TN
Known for their devotion to honoring the past, it only makes sense that the county's health department is working with Cherokee Health Systems. It's geared mainly for adults, and you do not have to be a member of the Cherokee Nation to be seen by a healthcare professional. Medical and social services care can be obtained, along with the initial STI testing.
There are 3 locations, downtown, West and Teague. Hours are different depending on the service so it's advisable to check before heading over.
HOPE Resource Center is taking a stand against STIs. They cover HPV, Trichomoniasis, along with the ones that you've heard about. What sets them apart is their holistic approach. Along with medically treating the disease, they teach patients how to make smart decisions about their reproductive health. By empowering their clients, they hope that they will start to see a difference in disease and virus rates.
Free or with a minimal fee, the only downside is the center's busy and rigid hours.
Unfortunately, Planned Parenthood doesn't have a strong presence. Outside of North Knoxville, their hours are extremely limited. Not all of their services are currently offered so call first to make sure there's a reason to drive that distance.
Affordable or Free HIV Testing Clinics Near Knoxville, TN
Positively Living, a non-profit group, opened a massive center on East 5th Ave. They deal with every issue that affects a person living with AIDS or HIV. Testing, long term care solutions, financial support to qualifiers and counseling for everyone the virus touches. Appointments are a must, and fees can be income based.
Centers of Excellence (COE) can be convenient and affordable, if you plan on using insurance. The HIV lab operates on an appointment only basis, and the same goes for the STI clinic. A doctor's referral is also needed before you can walk through the door, and you must meet the 18 yrs. or older age requirement.
With so few public places, it's little wonder that many are turning to private STI clinics for help.
STD Testing and Sexual Health Education in Knoxville, TN
With clinic numbers limited to a few and information not readily available, it shouldn't be surprising that education on sexual health begins and stops with abstinence.
Basically, sexual health classes are non-existent in public schools and it's usually worse in private ones. Lawsuits have been filed against the currently used curriculum, but changes aren't expected anytime in the near future.
Even with their shorter hours, Planned Parenthood is holding firm to their mission to educate the public. Classes can be taken, and handheld material is readily available. Trained counselors are usually on site and will happily answer most questions.
Positive Living and Hope Research Center are also trying to do their part in education and STI awareness. Walks are held benefitting AIDS research, and to help offset the costs of testing and care to those without the necessary means.
The CDC office in Knoxville even tried to address this online. Their website provided much needed information to students and older adults. It has been disabled, leaving much of the educational burden on clinics and health centers.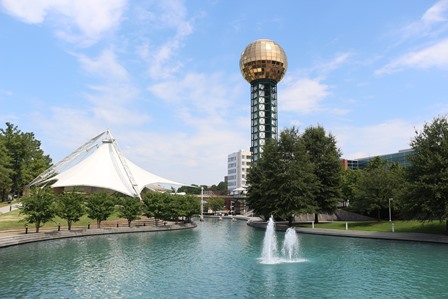 Better Sexual Health in Knoxville, TN
Hit Gay Street for some music and gaze out at the city skyline from the Sunsphere. While your wandering around, look around to see if there are any STI health centers nearby. Chances are you won't.
It might not make sense that as infectious diseases are leaping across gender, age and ethnic lines there aren't new testing clinics springing up. This could be due to regional prejudices against who they believe only gets the viruses. However, it's not helping residents' sexual and overall health.
Private labs are plentiful, and anonymity is a given. Stop by one near the zoo or the McClung Museum of History. Yes, it really can be that easy.
knoxcounty.org/health/epidemiology/reportable_diseases.php