STDs are becoming a larger and larger problem each and every day throughout the United States. There have been a number of government organizations that have released recent reports outline the severity of this issue, specifically for the state. These reports offer statistical insight which may lead to appropriate strategies to help decrease the number of sexually-transmitted diseases found within the state. Recently, the health and human resources department provided statistical information outlining the severity of a number of STDs including chlamydia, gonorrhea, and syphilis.
According to the report, between the years 2011 in 2015, the number of chlamydia and gonorrhea cases is plateauing. Due to the fact that chlamydia and gonorrhea cases are not sharply increasing year-to-year, this is a good sign. However, the state could be doing considerably more to help promote awareness and safe sex strategies to reduce these rates.
On the other hand, it appears that syphilis in its various forms is becoming exponentially more frequent.. According to this report:
Between 2011 and 2015, the total early cases of syphilis jumped from 0 to 94
The number of late latent syphilis cases jumped from 2 in 2011 to over 31 in 2015.
The number of Early Latent, Primary, and Secondary Syphilis cases has rapidly increased between 2011 and 2015.
Additionally, the Center of Disease Control and Prevention also discussed the matter and compared the statewide average to the national average. This annual report broke down the severity of Chlamydia, gonorrhea and syphilis cases by counties for individuals between the ages of 15-24.
According to the report, with a 100,000 person population sample size, the state had a total of zero counties with a rate of 3000 or more in regards to chlamydia. However, there remained one county that offered a high rate for gonorrhea in the state. Finally, in regards to primary and secondary syphilis, there were a total of two counties with a higher than 10 rate.
Overall, when comparing the state average to national averages, West Virginia had a significantly lower rate. Although this is good news, there is the risk of receiving increased STD cases due to neighboring states that have significantly higher rates.
STD Awareness and Prevention
The state offers its residents, tourists, and students a number of free resources and services to help increase awareness and decrease the spread of STDs overall. For example, the statewide website offers free statistical information, resources to understand the severity of sexual transmitted diseases, and safe sex practices to help you stay healthy. Furthermore, within the public education system, all schools teach the topic of sexual health and prevention strategies towards steering clear of STDs. Finally, the city offers a wide array of locations that offer free STD testing.
Recently the health department released a report outlining the number of chlamydia, gonorrhea, and syphilis cases broken down by age between the ages of 2011 – 2015. This report revealed that individuals ages of 15 and 24 or at the most severe risk for chlamydia.
Furthermore, individuals can ages of 20 and 24 rat a significantly higher risk of contracting gonorrhea than any other age bracket. Finally, those can ages of 20 and 29 or at a heightened risk for early syphilis between the years 2011-2015. As the years progressed, it appeared as though the number of various STD cases continued to multiply throughout the population Overall.
Many community members and government officials are stepping up in an effort to address this issue. In the hopes of raising awareness for individuals can ages of 15 and 29, city and communities hope that they can get a better grasp on the rising number of various STDs throughout the state.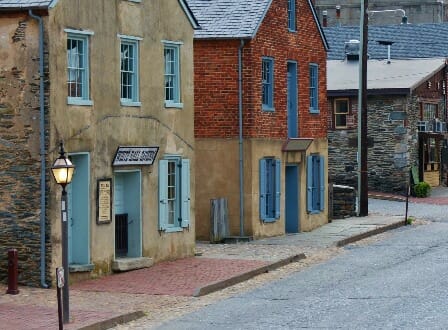 STD Testing and Demographics
The state is filled with a wide array of individuals with diverse backgrounds, ages, and heritages. According to the2015 United States Census Bureau, Caucasians made up a total of 93.6% of the entire population. The second runner up appeared to be African Americans, accounting for a total of 3.6% of the entire population.
The West Virginia Department of Health and Human Resources recently released a report outlining specific demographics of those with STDs in the state (within the years 2011 and 2015). Even though African Americans make up a small portion of the state's overall population, they remained considerably more at risk for gonorrhea and chlamydia.
Interestingly enough, within the recent Department of Health and human resources report outlining the number of chlamydia, gonorrhea, and early syphilis cases between the years 2011 and 2015, women were at a significantly higher risk of contracting chlamydia than males. Females were more than two times at risk than males, and this risk keeps increasing.
In regards to gonorrhea, the number of cases between males and females was more evenly distributed. However, as the number of early syphilis cases continues to multiply males continue to be at a severe risk compared to females. For example, in 2015, there are a total of 94 early syphilis cases, 74 being males.
Due to this statistical information, many public officials and community members feel that more can be done to target the most at-risk demographic, providing knowledge and resources.