STD Testing and Sexual Health Education in Minot, ND
North Dakota state law requires sexuality education. The North Dakota Department of Public Instruction established health instruction standards.
These include sexual behavior starting in grade seven. A student does not need a parent's permission to participate in sexuality education or HIV/AIDS education classes.
A parent could take you out of the classes if they object to what is being taught. Public schools in North Dakota have no Safe Schools Law in effect
This refers to a statewide anti-harassment and/or nondiscrimination law that includes the categories of sexual orientation and gender identity. There are no statewide anti-bullying laws to protect students based on sexual orientation and gender identity.
Anyone 14 years old and older does not need permission from a parent or guardian to get tested for sexually transmitted diseases (STDs) and HIV or to consent to treatment in North Dakota. Your state offers only confidential HIV testing, not anonymous testing. This means that if you get tested for HIV, your results will be confidentially reported to the health department using your name.
Sexually Transmitted Diseases and Demographics in Minot, ND
Let's see how demographics are a factor as we see STDs on the rise in the state. Sarah Weninger, STD prevention coordinator for state Department of Health, said there is not a straightforward answer as to why the numbers are increasing.
"There could be more testing happening in communities and also more disease prevalence," Weninger said. "It's important for people to get tested if they are at risk."
STDs can vary in different populations. Chlamydia affects women more. Gonorrhea is about 50-50 for men and women, and syphilis affects mostly men, Weninger said.
There is also a higher rate of STDs in counties with Native American reservations, she said. Weninger said STDs have a higher rate among adolescents and young adults.
This is typically people between ages 15 to 29. Females are more biologically susceptible to STDs at a younger age. The higher rate is mostly because of the risk behavior of those under 30, she said. "Younger people are more likely to have unsafe sex, more sexual partners and are simply not getting tested," Weninger said.
The North Dakota Department of Public Instruction requires schools to teach students about sexual health, HIV/AIDS, pregnancy and STDs. This instruction primarily takes place in the ninth grade, said Jennifer Schmidt, a Department of Health field epidemiologist. She said she is not sure how much instructors cover after the requirements.
"That one-time lesson isn't enough, hearing it just from the school isn't enough," Schmidt said. "Families need to talk about their expectations and sex is a part of that."
There is a conservative attitude in North Dakota about youth sex. But reality can be different. According to the Department of Public Instruction's 2015 Youth Risk Behavior Survey, almost 50 percent of high schoolers in the state have had sex.
Weninger said students are not being educated comprehensively enough. Schmidt said there is room for education on how STDs are transmitted.
The most important thing is for people to understand the testing recommendations, Weninger said. Getting screened for STDs should be annual, like getting a flu shot, she said. Weninger said she hears comments from people that since North Dakota is a small state people don't need to get tested, but that isn't true. "We want to normalize testing," Weninger said.
Chlamydia, gonorrhea, and syphilis are treated with antibiotics, Weninger said. But the later people get diagnosed, the more problems can happen, so the department is promoting prompt and early screenings, she said.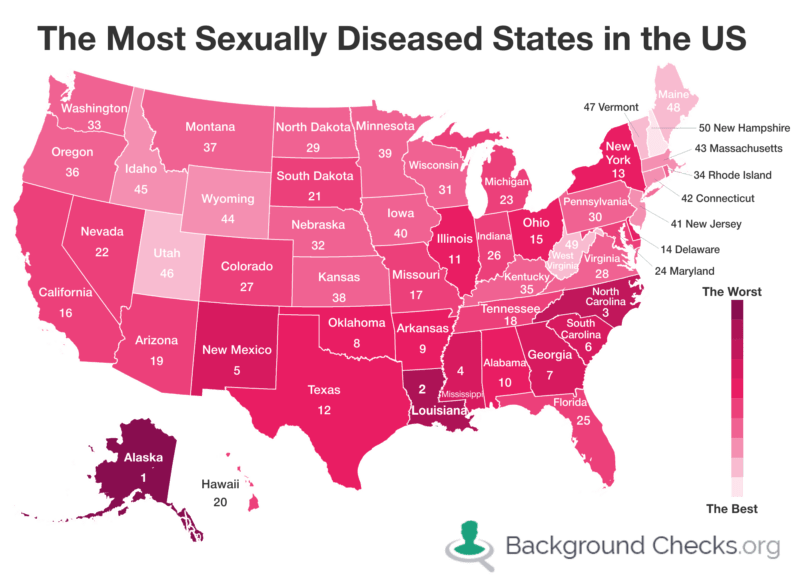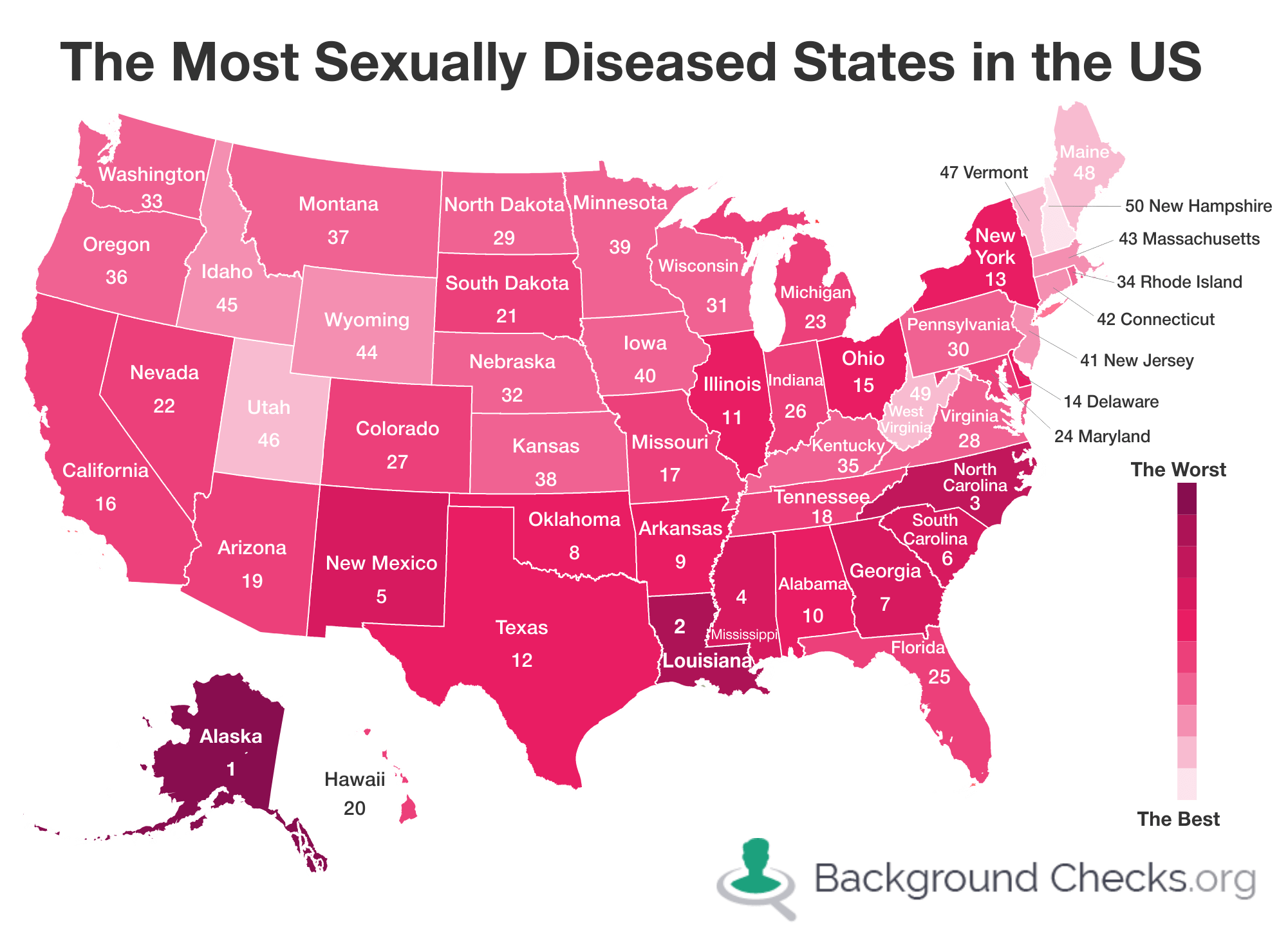 STI Testing Resources in Minot, ND
Where can you find safe and reliable STD testing services in your area? In addition to visiting a primary care provider, you can make use of services offered by an urgent care facility. This type of facility can provide STC testing and treatment.
A private service can also help. This includes Plush Care and Request A Test. With Plush Care you order your test online. Then you go to a local testing location. Then you get results via email in three business days or before. If you need treatment you get connected with a doctor to provide a treatment plan.
Unfortunately, there are no Planned Parenthood locations in your state. Planned Parenthood provides STD testing and treatment options.
First District Health Unit Ward County Minot Office is another option for getting information about STDs, testing, and treatment. Their clinic offers:
Chlamydia Testing

Syphilis Testing

Gonorrhea Testing

Hepatitis B Vaccine

HIV Testing

HPV Vaccine
First District Health Unit provides public health services to seven counties in north central North Dakota. Offices are located in Bottineau County, Burke County, McHenry County, McLean County, Renville County, Sheridan County, and Ward County.
Services provided in the Minot office include education, testing, and counselling as well as offering HIV testing for people with certain risk factors.  You must have an appointment for an HIV test.
When you arrive for the appointment, a nurse will visit with you first, and then administer the test. The test is done by collecting a small amount of blood from the finger.  The results are available in about 15 minutes.
A test for HIV detects the presence of antibodies to the HIV virus. This is NOT a test for AIDS. The test does not tell you if you have AIDS.
It shows if you have been infected with a virus that can cause AIDS. A negative test result means that no HIV antibodies have been found in your blood. Antibodies may not develop for several weeks. You can still pass the infection on to others.
A positive test result means HIV antibodies have been found in your blood. You have been infected with HIV. This is the virus that causes AIDS. You can pass the virus to other people during vaginal, anal, or oral sex, or while sharing drug needles. If you are pregnant or become pregnant, you could pass the virus to your baby. You get HIV by exposure to infected blood, semen, or vaginal fluids from another person.
The North Dakota Department of Health HIV Program gets funding from the U.S. Centers for Disease Control and Prevention (CDC) to collect information about HIV infection and AIDS diagnoses among North Dakota residents. The HIV/AIDS data is used to characterize and predict the changing epidemic at the local, regional and national levels.
The North Dakota HIV Surveillance program data is summarized to help monitor the incidence and estimated prevalence of HIV/AIDS in the state. It is also used to assess the risks for HIV infection and develop effective HIV prevention strategies.
Better Sexual Health in Minot, ND
Better sexual health means smarter sexual health. Taking care of your health and wellness requires practicing safe sex. It also requires that you get tested for STDs regularly. This is the only way to make sure you are healthy.
You can get information about STDs, testing, and treatment from a counsellor or nurse at Minot High School Magic City Campus. You can also get such information at Trinity Health or the Sanford Health Walk-In Clinic. Herecanto are links to resources mentioned above.