STD Testing and Sexual Health Education in Jackson, TN
Sexual health education has seen a rocky history in Tennessee. There has been a lack of detail within legislation as to how to teach sexual health education within schools. Many of Tennessee's school districts have developed and taught their own curriculum. While legislation suggests that schools emphasize abstinence outside of marriage, many schools have not enforced this. Most schools are teaching Comprehensive Sex Education or CSE. Rather than teaching abstinence, CSE focuses on methods in which to reduce the risk of pregnancy and sexually transmitted diseases. In some areas, teens are taught with anatomically correct models how to engage in a variety of different types of sex.
 A newer bill known as SB1305/HB1352 implements a totally cohesive, abstinence based curriculum of sex education. It teaches medically sound information and provided students with the benefits of sustaining from non-marital sexual activity. It also provides the parents of minors the right to protest if a teacher violates this new law. This new law has been written because of Tennessee's high STI and HIV rates. Many educators are unhappy with the new law, as they believe the language is vague pertaining to what they can and cannot teach.
Outside of the classroom, there are alternative means by which to receive sexual health information. The local health department has a location for family planning services. Located at the 804 North Parkway location, they offer women specifically education and information on STI and HIV risks. There is also the Faith Health Center, which is a nonprofit that offers health education.
Most places in Jackson charge for the purchase of condoms. A pack of twelve condoms costs about a $1 a condom. However, in Memphis, which is about a 1-½ hour drive away, there are a hundred locations at which condoms are free.  These locations are common, everyday places like coffee shops. You are free to take as many condoms as you would like.
Sexually Transmitted Diseases and Demographics in Jackson, TN
There could possibly be a correlation between the fact that the female population of Jackson is the poorest in the city and one of the group's greatest impacted by STIs. Within that group the largest age demographic is females between the ages of 25 and 34. Single mothers seem to be poorer than women without children or family to care for. This is interesting because the graduation rate for women is greater than that for men.
The poverty rate could be a reason that women within Jackson have been more impacted by STIs than the male population.  Both White and Black Non-Hispanic women have been more impacted by Chlamydia and Gonorrhea than the men. The age group greatest impacted by STIs also falls within the age range of the poorest demographic. There are also fewer Black, Non-Hispanic women enrolled in preventative health services (5,001) as opposed to Non-Black women (501,414). This could possibly impact the fact that the percentage of Black, Non-Hispanic woman impacted is higher than the percentage of White, Non-Hispanic women.
Education percentage rates are also interesting to look at. While more Caucasian students graduated from Community and University colleges, there are more white people living below the poverty level then there are black. In elementary schools, Black students also tend to have lower proficiency results than White, Non-Hispanic and Asian students. In a study done, the youth interviewed shared that they believed the education they received did not adequately educate them on sex and STIs. In some poorer areas where the Black, Non-Hispanic population is prevalent, drug stores have their condoms locked up and there are no female condoms provided.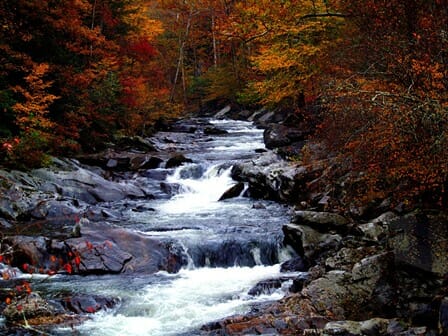 STI Testing Resources in Jackson, TN
There are perhaps not as many options for STI testing in Jackson as in some other cities. The primary location would be the Jackson-Madison County Regional Health Department. This is in Jackson on North Parkway. It is the main facility for the Health Department in Jackson. Their hours of operation are Monday – Friday from 8:00 a.m. to 4:30 p.m. and, at times, they have extended hours on Tuesdays. It is a government run facility and offers appointments over the phone. There is also the Regional Center for Jackson, which is located on Sumnar Drive. Those needing or seeking treatment can receive it at little or no cost. All staff is trained professionally to test and provide treatment. Those planning on visiting either location are encouraged to call prior to visiting.
There are no Planned Parenthoods in Jackson Tennessee. The closest location Is 67 miles away in Memphis. This location provides online booking for appointments. They accept many types of insurance including Cigna and Blue Cross. They test for all major STIs. Chlamydia testing and treatment, Gonorrhea testing and treatment, and Syphilis testing and treatment are all at affordable prices. An inclusive test is also available and includes HIV testing as well. Payment is expected at the time of service.
Another possible location to receive testing is Accurate STD Testing located on North Star Drive. However, this location provided no website or further information. There is also Any Lab Test Now, which is in Memphis and a 1-hour and 18-minute drive. This vicinity offers a comprehensive lab test. This is a urine and blood test that covers HIV, Syphilis, Herpes I and II, Gonorrhea, Chlamydia, Hepatitis B and C. They are open Monday through Saturday and accept online appointments. They also provide an online education center.
Better Sexual Health in Jackson, TN
Jackson, Tennessee is a city that provides STI education and testing, though perhaps not with availability that other cities do. Its proximity to Memphis could play a part in this as Memphis offers many resources to those affected by STIs. Education, poverty and ethnic demographics all seem to play a role in the STI statistics reflected in Jackson. The legislation affecting sexual health education could also play a part as well as a discrepancy as to what should be taught in schools. Those living in the Jackson area that believe they may be impacted by an STI or HIV are encouraged to seek out resources and receive treatment. An excellent source for those living in Jackson would be to visit the Jackson-Madison county health department. All their information is also located online and is very informative.
FOR FURTHER ASSISTANCE CHECK OUT THE FOLLOWING RESOURCES:
http://co.madison.tn.us/index.aspx?nid=144
http://www.freecondomsmemphis.org/
http://education-places.startclass.com/l/11650/Jackson-TN