Looking for a Low Cost or Free STD Testing Clinic? Let's See What's Available in Clarksville, TN
The Tennessee Department of Health, Pageant Ln., runs multiple services that range from family and infant care to TB testing and motor vehicle help. Nestled in the building is the Sexually Transmitted Disease office, the door is marked so you won't get lost wandering around. Testing for Syphilis, Chlamydia and gonorrhea can be free at specific hours. These do change, and appointments aren't accepted at this time.
Matthew Walker Comprehensive Health Center has "whole person family care". Dental, pre-natal and behavioral health are here, along with testing for common transmittable viruses. Boys and girls can be vaccinated for HPV. You can also get a vaccine for Hepatitis A and B. This is a complete health care facility so be prepared for it to be crowded.
Insurance is normally accepted, and fees can also be based on what you can afford to pay. Calling ahead is mandatory. They're simply too busy to deal with walk ins.
Public clinics might be sparse, but there are privately run labs. Getting tested, referrals and treatment if needed, are usually at both. The main variation is convenience, and sometimes discretion. These are normal at private facilities.
Affordable or Free HIV Testing Clinics Near Clarksville, TN
The Montgomery County Health Department is tied in with the state on Pageant Ave. HIV testing is routine, and it's free for about 4 hours a day Monday thru Friday. Expect to stand and there's a chance you won't get in the 1st time you go down. Keep trying, it really is worth it.
Usually, STI and HIV test are done together. This might be advisable since there not a ton of public centers. Sometimes, you just want your HIV status and this isn't an abnormality.
Quest Diagnostics, Chesapeake Ln., offers HIV early detection and standard tests. Anyone that could've been exposed should investigate a test that can reveal the virus before complications arise.
Take a trip over the state's northern border, it's a pretty drive, to Jennie Stuart Express Lab or Trigg County Hospital. Neither can perform rapid tests, but early detection is done. Since they'll know you are coming, you'll be in and out. Anonymity is easy, you're out of your regular neighborhood.
STD Testing and Sexual Health Education in Clarksville, TN
Two laws that go against each other have created a catch-22. Sexual abuse and what constitutes it should be taught, but legally educators can only talk about abstinence. Stiff penalties can be handed out to any teacher discussing sex and students' health.
With sex education missing, people are often left in a quandary. Parents don't want to always talk about it, and kids aren't easy discussing it with familiar adults.
Montgomery County Health Department has free educational classes that can provide much needed information. The dates and times do vary, but the website will be able to tell you everything you need to know. Some of the places where the programs are routinely held include, churches, business and community centers. You are sure to find one near you during the year.
Planned Parenthood may not have a center here, but others have tried to take their place. One of these is the Matthew Walker Center where education is one of their primary goals. Not only are their volunteers and staff members out in the neighborhoods, they also have classes that are publicly open.
There are literally no subjects "off the list", and since all ages are welcome it can be a good learning environment for teens. You will have to check to see when their next seminar is upcoming, but it can be worth the time and effort to attend.
Your local library and the internet can be invaluable, especially if you aren't comfortable asking questions in front of others. Just make sure that any site you land on is a reputable one. You don't need information that isn't helpful or safe.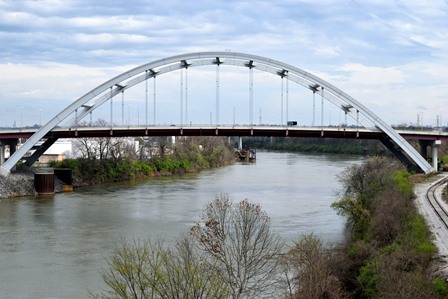 Better Sexual Health in Clarksville, TN
Tracing the history of the Cumberland River or exploring the Dunbar Caves is a pastime that can take the rest of your life. If you have an undiagnosed sexually transmitted disease though, it can be complicated. Your symptoms will eventually prevent you from what you love.
This doesn't have to be your "life's story", you do have a say in it. Getting tested will help you, and everyone else you encounter. It doesn't take long, and you'll feel like you did something positive for yourself.