Looking for a Low Cost or Free STD Testing Clinic? Let's See What's Available in Mobile, AL
Testing doesn't have to be nightmarish, not with a dozen or more clinics. Some could be in walking distance, while others will require a short drive. There are 2 types, public clinics and private labs. If speed, efficiency and privacy matter, LabCorp and Solstas are what you are trying to find.
Family Health, N. Bayou St., will test for most STDs. A Herpes test can also be done here, and kids can get the HPV vaccine. Patients 12 and up are seen here, though a picture I.D. or parental consent is necessary before any procedure is started. There is a registration fee, and it's non-negotiable.
With two locations on Springhill and Martin Luther King Jr Aves, Franklin Primary Health Center, Inc. is poised to serve. Named for scholar and physician Dr. James Alexander Franklin, they are trying to live up to their namesake's reputation starting with STD testing. If you need to be vaccinated for Hep A or B you can have it done at either center. Some of their services are offered at each one so do your research before heading to the wrong one.
Cox St. is the home of the Alabama Department of Public Health, and they have tons going on. Be prepared to deal with crowds, in and out front of the building. Fees don't always apply, their goal is to get everyone to their clinic. Walk right in, they don't mind or call to have a case manager assigned. This can make the registration process smoother and won't cause your final cost to increase.
On Downtowner Loop West is Planned Parenthood Southeast Incorporated. Screening for sexually transmitted diseases is only one thing they do. You should make an appt. first, they really are too busy to adequately deal with anyone that simply walks into their reception area. Parking is not always the best, it depends on the day and time. They also keep "businesses hours" so you might have to take the day off from work.
Affordable or Free HIV Testing Clinics Near Mobile, AL
HIV has thrust Mobile County into national headlines. It is leading more populous counties. Virus screenings can be done whenever you're at a lab or clinic, but sometimes this is all you want or need.
Mobile might be a "hangout" for HIV, but not everyone has jumped on the "prevention bandwagon". Planned Parenthood and Alabama Dept. of Public Health offer conventional blood tests. Rapid HIV testing is at the Cox St. location, though it might cost you extra.
AIDS Alabama South has taken on Hepatitis C and HIV. They are becoming the leader in prevention, care and testing. Their services are often free of charge, hence the crowds. However, for many this is an excellent testing option regardless of how long they find themselves waiting. Hours are standard, though there are specials. Sometimes this even comes with coupons for healthcare.
Mobile Medical Clinic is near the airport, on the same named boulevard. Set back in a residential setting, with parking, discretion is usually easy. Their hours can go back and forth, often depending on need. They do see unannounced patients, which makes them convenient for travelers. The cost for your visit will depend on your ability to afford the procedure. They are more interested in improving Mobile's health than collecting money.
STD Testing and Sexual Health Education in Mobile, AL
Schools may only be talking about abstinence, but there are opportunities for you to learn about your sexual health. It starts with finding reliable sources.
Planned Parenthood can't get their proposed program in, but they're not giving up. Programs are standard, and they're not shy about handing out material that can jumpstart your education. Free condoms and other prophylactics can also be had there. Interested persons and parities can contact them for info on dates and times.
Education and getting the community involved are specialties of AIDS Alabama South. They work to prevent bacterial and viral infections by treatment and education. Volunteers are needed, and you can join your voice with others to end the stigma that surrounds HIV and STDs.
The CDC and government have websites devoted to STI education. The only caveat is to check where the site originated. Yelp can also give you resources, along with community libraries.
Schools might not be a lot of help, but this doesn't mean that you are bereft of reputable sources that are eager to get you started learning about sexual diseases and their prevention.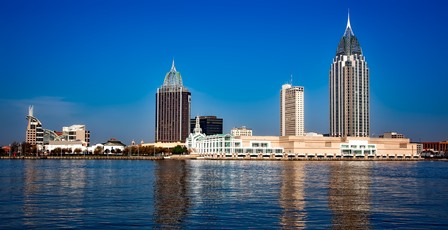 Better Sexual Health in Mobile, AL
It's not tough to learn the information you need, and this should push you onto testing. To simplify it, look at it like you would a biannual visit to the dentist. If it helps, do both at the same time. After all, these checkups will keep you in the prime of your health.
The battleships and other sights can wait. Or you can do both on the same day. Just remember that you are the only one responsible for how your health, mental, physical and sexual turn out. They are all connected so pay attention to each one.