Any student attending high school in the city is required to complete lessons that include preventing STDs such as AIDS and HIV. It is at the discretion of the local school board to add additional STD lessons to the required curriculum. This includes discussing abstinence and other protective measures.
At the University of West Florida campus students can undergo HIV testing for free. No appointment is necessary as students are taken on a first come, first served basis. The University also supplies students with information on where to get an HIV test off campus.
In total, there are 11 STD testing facilities in the area, though seven of the 11 facilties can test for any STD whatsoever. Many urgent care clinics will also test for HIV as well as Herpes. Facilities throughout the county that test for STDs also offer confidential counseling sessions and will also educate residents on all of the risks of STDs and what can be done to prevent contracting them.
Discreet testing is offered on a walk in basis to anyone that fears they have contracted an STD. Comprehensive testing is always performed carefully and confidentially. With the rise of cases in STD diagnoses the community has taken steps to educate students and other young people on the dangers of STDs. This is a problem that is taken very seriously throughout the county at both the high school and college/university level, in order to keep residents healthy.
For 193 years, the amount of time that the Escambia County Department of Health has existed, Syphilis has been an issue among the county's residents, many of whom are in their twenties and thirties. The disease has threatened the lives of many county residents.
Two of the factors that are said to contribute to this problem are high rates of illiteracy and poverty throughout the county. A leading cause of death among African American females living in the county that are between the ages of 25 and 44 is HIV and AIDS.
Since HIV is such a problem on the campus of the University of West Florida, faculty members meet several times a year in order to coordinate their efforts to fight back against any new STD infections that affect their campus and community.
Many residents do not have proper medical insurance, making it difficult for them to be tested for STDs. Those living in the neighborhood who have no health insurance can still get free treatment of any STD, thanks to the nationally recognized Ryan White HIV/AIDS Program.
To mark the December 1st occurrence of World AIDS Day the downtown area is the site of an awareness rally. At the 2014 rally, 50 residents witnessed the presentation of a proclamation to mark the day. The ultimate goal of this rally is to work to completely wipe out HIV in the city. It has increased awareness of the fight against HIV as well as AIDS.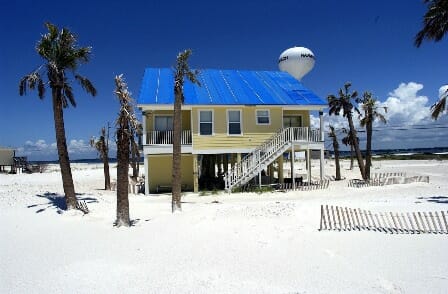 Free testing days are a frequent occurrence in the area allowing anyone who suspects they may be infected with an STD to find out for sure. The many options available to locals include walk in clinics, testing centers and even campus health care centers. Scheduling STD testing that is confidential is easy. Call ahead and spend a couple of minutes at the lab. You can even stop before your tour of the historic village.
http://www.floridahealth.gov/%5C/diseases-and-conditions/sexually-transmitted-diseases/index.html