Looking for a Low Cost or Free STD Testing Clinic? Let's See What's Available in Fort Lauderdale, FL
With improved treatment came better options for testing in the way of more facilities, both private and public.
The state's department of health has several county offices in and around the Fort Lauderdale area. Their main one is at S.W. 24th street, and business hours are standard. This applies for all their clinics, including the one in Lauderdale Lakes.
Along with overall health care, they can also test for 25 types of bacteria and viruses that can be passed from one sexual partner to another. In some instances, their services come at no-charge, but you must meet minimum wage requirements. If you do decide to "drop in" chances are you will be seen, but you will have to wait if someone with an appointment comes in.
Care Resource is a popular choice, though you do have to become a patient. If you're not bothered by filling out occasional long forms, their office on West Oakland Park Blvd. is open to 6:30 on Wednesdays. Do check first, since even their website mentions that hours change frequently.
Why you might want to look closely at this clinic is simply because they do off free Syphilis, Gonorrhea and Chlamydia testing. Though, only urine and blood tests. It might be worth the sometimes long wait, especially if you think that there could be a positive result. Sometimes the "not knowing" is worse than being sure.
LabCorp and Quest Diagnostics have labs nearby and can test for any and all sexually transmitted diseases. You'll rarely have to wait, since you have an appointment, and results are returned quickly.
Affordable or Free HIV Testing Clinics Near Fort Lauderdale, FL
With HIV and AIDS at all time highs, getting tested should be at the top of any "to do" list.
One facility trying to make a difference in its community is The Pride Center at Equality Park. In Wilton Manor, this non profit sees to the sexual health of this primarily LGBT neighborhood. Hours vary according to the weekday, but they are open on Saturdays and Sundays for a short time. Everyone is welcome, and costs often depend on your ability to pay.
Florida Health Broward County provides free HIV testing for anyone that regularly injects drugs, might be pregnant or are currently breast feeding. The reason for this is simple, some are "high-risk" and the virus can be particularly devastating in small children. If caught early enough it can be managed, and anyone infected has a strong chance of leading a relatively healthy and normal life.
They have multiple locations, and each can have different hours, so call before you make the walk or drive. Treatment and general health services are also offered at the county's facilities.
There is a white building with a large red door on SE 3rd Ave, close to Walgreens. The AHF Wellness Center is free, and this makes it popular. Two or three hour waits are common any day of the week. The staff is professional and will try to move the line along, but don't have anything planned that day other than testing. Parking isn't easy, but there is a bus line and a garage.
SoBAP or the South Beach Aids Project is a testing center over on NW 6th St. The welcoming exterior of the building will put you at ease, and the bilingual staff will be able to answer any question. They do reach out to "communities of color", but no one will ever be turned away. HIV testing is often free, and they also check for other sexually transmitted infections. You often don't have to wait, but you will have to fill out various paperwork.
Public clinics often are free, but in many instances this is their only advantage. You can still have this bonus at a private lab, along with no-waits and you get to keep your anonymity.
STD Testing and Sexual Health Education in Fort Lauderdale, FL
Sex ed. might not be found in schools, but that doesn't mean that it's non-existent. Several groups are filling in where the schools are failing. One of the best known is Planned Parenthood.
Interpreters are available, but you must let the receptionist know before you show up. Condoms at no-charge are routinely handed out, and information about sexual health and possible diseases is readily available.
SoBap and other wellness centers that specialize in testing can also be excellent resources for anyone that wants to learn more. Some even hold classes or have speakers that travel around. Mobile facilities also appear in neighborhoods that are considered to have a greater risk, and many advertise so you can make arrangements to take the day off for education and testing.
The Urban League of Broward County is getting involved. In partnership with Evenbrite-AIDS Healthcare Foundation and the Black Leadership AIDS Crisis Coalition, a symposium on "healthy sexual relationships" was held and more are planned for the future. You can look on their website to find the next one, if interested.
Don't forget about the Department of Broward County Health. Even if they can't get the education into the classrooms, they're still determined to help the public. Along with complete dental and physical health services, they also conduct programs geared at getting a single message across. They want everyone to know that venereal infections are preventable, and if one goes untreated it can seriously affect your overall health.
Education isn't perfect in "America's Venice", but you do have opportunities to learn everything you need to know.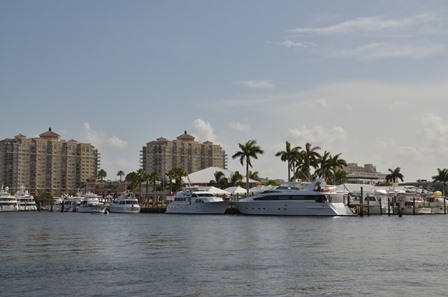 Better Sexual Health in Fort Lauderdale, FL
There's nothing more relaxing than drifting down a canal in Fort Lauderdale. It certainly makes forgetting about nagging health issues easy. However, once you get to the dock the problems are still there.
Enjoy all there is to see and do, just don't let yourself become a part of this solvable problem. Private STI testing is available, and most times you won't have to wait.