STD prevention is the main focus of the push for sexual health education and STD testing in this historic city. However,  in the state sexual education is not a required part of the curriculum in public schools. School districts choose whether to include sexual education as a part of the curriculum. In the city, a unit on reproductive health is a party of secondary (high school) health classes. Students can also seek out further information from counselors in the school as well as the school nurse on-site.
Generally speaking, the bulk of sexual education and information about STD testing and safe sex practices fall upon the parents of young people and individuals themselves. The Department of Health and Human Services in York, Pennsylvania also provides resources regarding STD rates, testing, prevention, symptoms and more to any resident or visitor seeking more information or a more detailed education and understanding of sexual health threats.
Oftentimes, one of the biggest points of influence in STD rates (or for any disease) is the demographic makeup of any given area. Demographics can encompass numerous differences including race, religion, gender, and income levels. The city's population is estimated to be at about 43,992 as of 2015. The overall makeup of women versus men is about 51.6% women and 48.4% men.
Additionally, just over 51% of the population self-reported as being white or Caucasian while 28% were reported as Black or African American. In Pennsylvania as a whole, larger cities and areas with larger minority demographic percentages tended to have higher rates of STDs overall. This is likely due to the greater concentration of people as a whole rather than race specifically. The relatively small size of the city is likely the primary reason that the STD rate is significantly lower than elsewhere in the state.
On top of the benefits of it being a relatively small city, the quality of the healthcare choices available also help to ensure that the STD rates remain as low as possible. There are numerous Free STD Testing providers available in the area as well as urgent care and primary care providers who are willing to provide information, testing, and treatment for STDs. This can help to ensure that you get the care and treatment that you want and need any time you need it.
The county health department is also willing to provide care and treatment. However, while the STD rates are not particularly high in the city compared to other areas, the increase in percentages means that fewer people are getting tested even when they should. It is important to be as diligent as possible about your health as possible.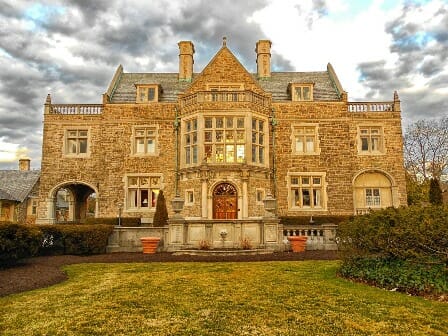 Now that you better understand more about the prevalence of STDs in the area, you can see just how important it is to take your sexual health into your own hands. Getting your STD test completed is simple and easy and can make a major difference in your overall health and well-being, not to mention your peace of mind. All you need to do is call to schedule an appointment for your confidential STD Test and then you will be well on your way to answers. Be sure that you request the standard STD screening that covers syphilis, chlamydia, and gonorrhea as well as an HIV test. If you are also worried about herpes exposure, there is a separate blood test that can be performed for that.
Get your appointment scheduled as soon as possible and you will have a quick and easy trip to the STD Clinic and you will be able to know your health status and get any treatments you need to protect your health in the long-term.