When it comes to STD prevention, sexual health education is one of the key factors that can make a major difference in the lives of young people and older adults alike. Pennsylvania state law does not stipulate that public schools must provide students with basic sexual education. In 2016, legislation was brought forth to make sexual health education mandatory in schools, but the law failed to pass and the session was adjourned before it could be pushed forward.
The only exception to this lack of rules and regulations is the fact that STD and HIV education is mandatory to teach in school using age appropriate lessons and information. Every local school district is free to determine what materials should be used and what is appropriate at elementary, middle, and high school age ranges.
The information must be medically accurate and have an abstinence focus when it comes to HIV prevention techniques. It is also required that school district allow parents access to the materials and curriculum used in STD and HIV programs so that they can review them and determine whether or not they would like their child to participate in the sexual education.
Of course, the classroom is not the only resource for sexual health education. The school counseling centers in most middle and high schools as well as school nurse's offices are excellent resources for information. STD clinics and other medical offices can also provide young people as well as adults with the proper information so that citizens learn to take proper care of their reproductive and sexual health.
The relatively low rates of STDs in the area may have a great deal to do with the demographics of the area. The population is at about 74,892 as of mid-year 2015, making it a relatively small city. Of those 74,892 people, around 76.4 percent are of Caucasian descent and about 58.3 are between the ages of 19 and 64, making it a large population of adults rather than young people.
The relatively homogeneous nature of the total demographic population in the city and county may contribute to the lower numbers and rates in the area. The median income in the area is also relatively high at over $47,000, meaning that the majority of residents in the area have access to medical care when it is needed.
Around 38 percent of the households were married households in 2010 which was on the increase at the time, meaning the numbers are likely higher today than they were. This too may be a factor in the STD rates being lower in the area than state and national averages.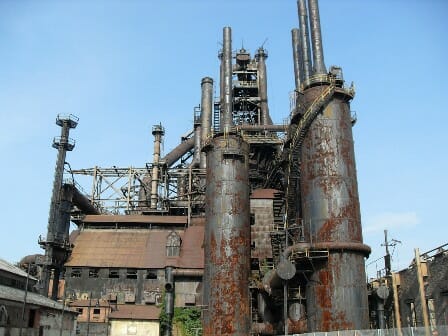 Even though the area has lower than average STD rates, it is still very important that you take care of yourself and your sexual health. Be sure that you get yourself tested for STDs soon and that you continue to do so on a regular basis from there on out. While you may want to just put it off to another day, procrastination will not get you the answers that you need for your peace of mind.
Remember that you can call ahead and schedule a quick and easy appointment for a HIV test and STD screening that will take less than an hour out of your day. Once you have your results, you can get the treatments that you need if you have a positive test result and you will be able to breathe easy either way just because you have the answer.
http://www.bethlehem-pa.gov/health/healthdata.html