STD Testing and Sexual Health Education in Dublin, OH
Education is a localized aspect of government. While there is a federal Department of Education, much education policy is dictated at the state and local level.
When discussing the issue of health education, there are aspects which relate to the Ohio Department of Education, and pertain to the Ohio Department of Health.  Ohio has no health education standards. Health education is not a subject matter included in Ohio's current standardized testing.
A recent effort led by the Buckeye Healthy School Alliance was launched to establish state health education standards. The proposed new standards are about skill development for youth and do not focus on specific content areas. Health education content would remain under the authority of local school boards. This is because Ohio is a home rule state. This means that local boards of education have power in terms of setting policy for their students. With hundreds of districts, it is hard to keep up with all the different policies and practices of each district.
Advocates in Ohio show the reality of abstinence only until marriage programs. Dr. Scott Frank of the Case Western Reserve University conducted a related study. He evaluated abstinence only programs in Ohio. He showed how in 2005 Ohio ranked fourth in the nation in tax dollars expended on abstinence education but statewide rates of teen pregnancy and STDs remained high. Abstinence oriented sex education showed a delayed onset of sexual intercourse. Unfortunately, it showed no decrease in rates of STDs.
The Centers for Disease Control (CDC) recommend young people get instruction on 16 critical sex education topics – everything from abstinence, to sexually transmitted infections, to protection.
The CDC does not break down which grades should cover specific topics.  A CDC spokesperson said it does recognize it is important to arm students with the skills and knowledge covered in the 16 recommended sex education topics.
This should be in middle school – before the majority have ever had sex, so they are adequately prepared when they do become sexually active. A recent report looks at if that education is happening in Central Ohio middle schools, which the CDC spokesperson said covered 6th, 7th and 8th grades.
The report covers the 16 critical topics to school districts. The Dublin school district covered at least ten of the topics.
Sexually Transmitted Diseases and Demographics in Dublin, OH
Demographics play a role in our understanding of STDs in your area. The largest number of STD cases is reported by those ages 15-24, according to data from the Ohio Department of Health. These diseases are hitting women more than men. The data for the state shows that more than 20 percent of the new cases are young women under the age of 21.
We see a report of teens in a health class in Ohio noting that peer pressure has a lot to do with risky behavior. Compared with older adults, sexually active people ages 15 to 24 are at higher risk of getting an STD.
The Center for Disease Control notes increases in senior citizen population STDs. Factors for this could be that seniors live longer and have access to Viagra and similar pills.
Since 2007, incidence of syphilis among seniors is up by 52 percent. Since pregnancy is not an issue, seniors could feel that unprotected sex is an option.
Seniors have not received an education in how unprotected sex can lead to STDs. Retirement communities are areas where STD rates are rising. Age tends to make people more rather than less susceptible to disease. As you get older, your immune system tends to weaken. You can be more prone to infection. This can be a concern also if a senior has an STD, is fighting it off, and could become more vulnerable to another infection. Seniors need education on STDs. They need the same information young people get.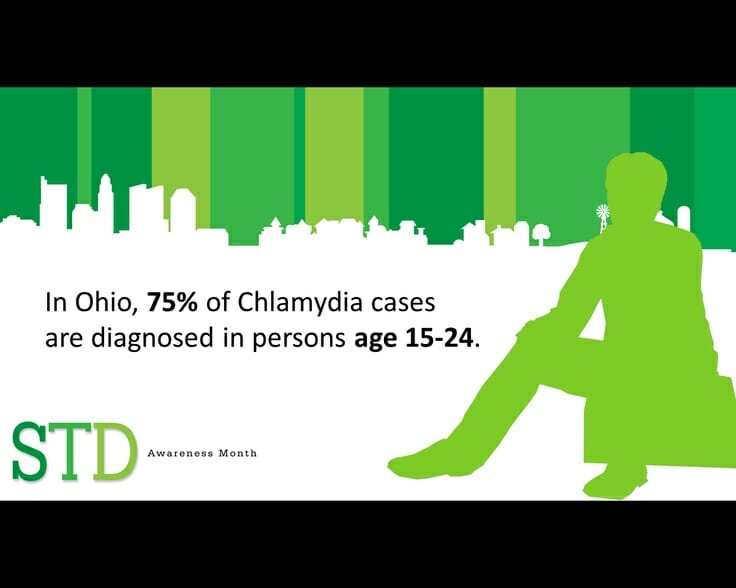 STI Testing Resources in Dublin, OH
STI testing resources are available to you in your area. Planned Parenthood/North Columbus Health Center is an option. These facilities have a staff that is used to working with someone in your situation. They offer STD testing, diagnosis, and treatment. This includes herpes, gonorrhea, chlamydia, syphilis, and genital warts. These can all be scary but treated.
You can also get condoms and vaccines through Planned Parenthood/North Columbus Health Center. Remember that you can get tested for gonorrhea and chlamydia using a urine sample. If this test shows an infection, you can get treatment. You can also get treatment for your partner.
If you are 19 to 26 and have no health insurance, you can get help. This can also cover the HPV Gardasil vaccine. Remember that Planned Parenthood addresses issues related to reproductive and sexual health.
They will help provide you with medically accurate information. They work with people of all ages, including teens, on how to lead a healthy life. They will be honest and kind when working with you.
This health center supports and welcomes clients regardless of sexual orientation, gender identity, or biological sex, including but not limited to lesbian, gay, bisexual, transgender, queer, questioning, and intersex clients. All services are provided in a respectful and professional manner.
Private services can also help. This includes Plush Care.
Better Sexual Health in Dublin, OH
There are several options for you to get information about testing. You could go to a counsellor or nurse at an area high school such as Dublin Coffman, a hospital such as Dublin Methodist, an urgent care center, a private service, or a Planned Parenthood location such as the North Columbus Health Center.
These are all resources that you could use. They can help you with testing, education, and overall good sexual health. Remember to put your health first. You may not feel anything with some STI diseases that infect you as with chlamydia. The symptoms do not occur right after you get infected.
You should find out for sure if you have the infection and get it treated. Here are links to the resources mentioned above that can help you take care of your sexual health.