The state does not require its public schools to offer comprehensive sex education, though all must provide medically accurate information on the spread of HIV and other STDs. While this is a step towards teaching students about the risks and responsibilities that come with being sexually active, there is still a large gap in their education.
Abstinence is still primarily taught as being the best form of protection. Even though it will effectively prevent unplanned pregnancies, it is not enough to stop the spread of all STDs. Some of these viruses can be easily transmitted through simple contact. This means that everyone could potentially be at risk.
Since area schools do not offer comprehensive sex education classes, many students do not understand how easy it is to contract and spread any of the STDs. The use of condoms is rarely discussed, even though surveys show that the majority of graduating seniors are sexually active before graduation. Not only can prophylactics protect against sexually transmitted diseases, they are also an effective way to prevent pregnancies.
Students also aren't taught the importance of being tested for STDs, even if they aren't sexually active. Regular Herpes testing in Erie is the best way for students to protect themselves, and stop the spread of the virus through area high schools. Regular HIV testing in Erie is also important, especially now that infection rates are rising in the community.
Demographics play a significant role in the city's STD rates. As the fourth largest city in the state population does affect the number, but it is not the only contributing factor.
Strong conservative beliefs, political and religious are also affecting the way the city deals with its rising STD rate. Instead of providing residents with the information they need to protect themselves from sexually transmitted diseases, many are made to feel ashamed and embarrassed if they feel that they might have contracted an STD. This means that many of them are not getting tested, and this is putting everyone's health at risk.
The lack of comprehensive sex education programs in the public school system is one of the main contributing factors to the high STD rates. If students do not know that their behavior could be putting them at risk, they won't realize the importance of getting tested on a regular basis. This also makes it easy for teens and young adults to pass the infection onto someone else.
City leaders and health officials cite federal budget cuts as another reason STD rates are rising at an alarming rate. Some neighborhood health clinics have been forced to close due to lack of funding, and this is making it difficult for many residents to find a convenient place to be tested.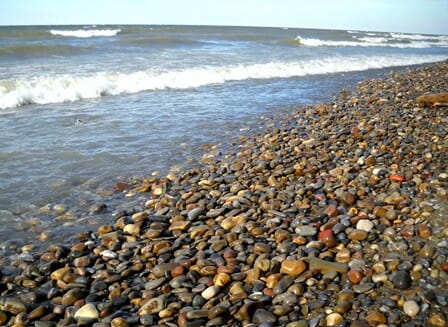 Before you spend the day at Splash Lagoon or out on the lake, it is important that you take a few minutes for STI testing. There are discreet labs that provide anonymous STD testing that is also affordable, even with no-insurance. It is quick, easy and you don't have to wait for hours at a public HIV clinic.