Contrary to popular belief, most STD tests are a relatively painless process. Doctors provide clean and confidential screenings that usually don't take more than a few minutes. Herpes testing and HIV testing only involve taking a small blood sample. It's just like any other time you would get your blood tested at a doctor's office.
Educators are working tirelessly to remove the stigma from STD tests. Public schools in Washington County offer sexual education to children, which can help them better, understand the risks of STDs before they become sexually active. As participation in these educational opportunities increases, officials hope both the STD and pregnancy rates will begin to fall.
Other education sources include local universities that provide clinical screenings and education to their students. Arkansas has one of the highest pregnancy ratings for high schoolers, so educating adolescents about safe sex practices has become a top priority.
Over 50 percent of teens in the region are sexually active, so officials have pushed to make educational programs more available to students.  Parents also share the responsibility of educating their children about safe sex. While classes and clinics are great resources to kids in the region, many questions about safe sex can be answered at home.
STD Testing has a tendency to be a taboo subject, so many parents are bringing up the topic in the home. Instead of letting their kids wonder, they approach the subject directly and calmly. This can have a great effect on how adolescents perceive STD testing.
As previously mentioned, population demographics can have a significant impact on the overall sexual health of a region. In Fayetteville, Arkansas, Chlamydia is the primary concern for sexually active citizens. Many of the region's sexually transmitted diseases are a result of the large amount of young people who attend the University of Arkansas.
As we know, adolescents ages 18-24 are extremely sexually active when compared to other demographics. Due to such a large student population, many of whom live together in dorms, Fayetteville's sexual health statistics look worse than other areas in Washington County. Over 73 percent of those who contracted STDs fit in the 15-24 age brackets.
Poverty is another factor that contributes significantly to poor sexual health. Poor people don't have access to sexual education materials as readily as other demographics do. As a result, they are significantly more likely to be at risk for contracting STDs.
As a whole, African-Americans are generally more impoverished than other demographics in the region. As a result, they also have higher incidences of STDs. Officials hope that sexual education and testing can increase awareness among lower income communities.
It is everyone's responsibility to ensure that others in their community have equal access to educational materials about sexual health. Consider volunteering at a local clinic or passing out fliers in low income areas of your community. If everyone holds themselves accountable, the rates of disease transmission will decrease.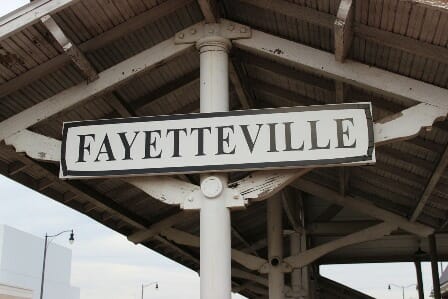 In conclusion, increased awareness of confidential STD testing is a tremendous benefit to any community. While some people are apprehensive about getting themselves tested, local clinics offer safe and confidential same day STD testing. Consider stopping by a listed STI clinic to ensure you're sexually healthy.