Looking for a Low Cost or Free STD Testing Clinic? Let's See What's Available in Little Rock, AR
Thanks to the sheer amount of data detailing the state's health plight, finding a public STI testing center has never been easier. There are several, and this isn't counting the private labs and clinics. If you're wondering why you should spend the time getting tested, it is the best way to improve your community's health.
Pulaski County Health Unit is working to take care of residents living and working by W. 8th St. One thing that sets it apart, is the large shaded parking lot. Its central location also makes it convenient for many down town. The staff welcomes anyone that walks through the doors, but telephone calls aren't always handled professionally. Fees can be extremely affordable, even for those who aren't using insurance.
Planned Parenthood is over on W. 12Th St. and has been helping individuals and their families stay healthy, regardless of their income or insurance status. The clinic might be crowded, but testing is typically quick and easy. If your results aren't what you expected, someone will be able to offer guidance and reassurance. Hours can change so check when you make your appointment.
Downtown is not the only place to go to get a STI test. North Little Rock Health Department is open at 8am during the week. Off I-40 on Willow St, it boosts parking and a comfortable facility. Everything you need to stay on top of your health can be found here. Registration is a must, but the cost of the visit is generally affordable. The main pitfall is the usually long wait, and this occurs even if you get through their phone lines and make an appointment.
Jefferson Comprehensive Care System, Inc is committed to providing comprehensive health care to their patients in Pulaski County. Their North Little Rock Community Health Center works with patients of all ages and incomes, so payment is rarely an issue. They are also trying to reach the homeless and welcome any walk-ins. All physicians on staff are board certified so you can relax knowing you're in good hands.
If something faster and discreet appeals to you, there are privately operated labs. You're in and out before your parking meter expires, and there's almost always a location nearby.
Affordable or Free HIV Testing Clinics Near Little Rock, AR
HIV testing can be performed the same time you're being checked for STDs, but there are places that specialize in the virus. For some this might be more comfortable, and others might find it easier to trust the results.
The Arkansas AIDS Foundation is on S. Louisiana ST. and is thrilled to be one of a few in the state with all 3 types of HIV testing;
Standard
Rapid Blood
Rapid Oral
Results from a standard test can take up to 2 weeks, but only a few minutes if you select rapid testing. Faster results can increase the cost, but this will be discussed before the procedure is started. If there's a chance you've been exposed to the virus, knowing for sure the day you're tested is probably in your best interests. The sooner you know, the faster treatment can begin.
ARcare and the Ryan White Foundation have teamed up, and you can find them at the Financial Centre Parkway. Along with social services, they provide screening, diagnoses and treatments. Payment is only necessary if you can afford it, otherwise they exist on donations. Since there are multiple services managed out of the center, it can be crowded during the week. Appointments and walk-ins are accepted, just remember those that called ahead will be seen first.
Excel Health might be known more for weight loss and family well being, but they can also check you for STDs that includes HIV. You will need to make an appointment, and insurance is preferred. Costs can be expensive, depending on why you are there, so ask plenty of questions before committing to a visit. If you are in the metro area they can be a convenient place to go, especially since they're open 'till noon on Saturdays.
STD Testing and Sexual Health Education in Little Rock, AR
Since the state ranked 5th for its lack of education dealing with sexual health, learning what you need to know will have to happen elsewhere. Students are learning about abstinence, but little else is discussed or even allowed in class. This has left teachers frustrated at not being able to respond to students' queries, and teens are the ones that are left "in the dark".
Those that want to learn more are finding their answers at STI/HIV clinics and family health and centers.
The RWF and Planned Parenthood have always tried to reach out to help and educate the communities their in. It is part of the social services they provide. Trained counselors are usually onsite, and there is a vast amount of literature you can take with you. Even condoms are routinely handed out, along with instructions on how to properly use it.
The county department of health is also picking up some of the slack. Their main goal is to remove many misconceptions and myths about sex and diseases. Much of the same material found at the clinics is available from their doctors or lying around in the waiting room. All you have to do is come in and ask. They'll ensure that you have access to all types of materials.
It's not that there isn't answers to all your concerns and questions, you just need to go outside of the school system.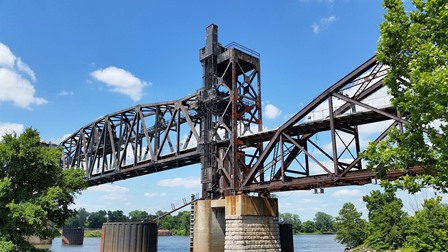 Better Sexual Health in Little Rock, AR
Climb Pinnacle Mountain or hit the rides at Magic Springs and Crystal Falls, just remember there is a problem in Little Rock. It might be one that is embarrassing to talk about, but that doesn't mean that it isn't there. Sexually transmitted infections are here, and there is something you can do about it.
Public and private facilities are ready to help. Whether you need to learn your status, find information or just talk to somebody. If you chose the private route, you'll get the same treatment without the aggravating wait at a public center.