Looking for a Low Cost or Free STD Testing Clinic? Let's See What's Available in Fort Collins, CO
There might be limited places to pick from, but one is a constant. Planned Parenthood of the Rocky Mountains is on S. Shields Ste. 4-7. Their extensive list of patient services includes STD tests that are done on site. You will have to let them know that you are coming. Just walking-in won't get you a visit with a doctor. Not all insurances deal with PP either, though the price can be reduced.
Larimar County Department of Health and Environment has testing as part of their clinical services. Their center is located on W. Oak Street, and if you look them up online there is a map of the facility. It does house several offices so this is a helpful tool. Be prepared for crowds, especially during rodeo time. They also handle all the details so you never know who you might meet.
Salud Family Health Centers, Blue Spruce Dr., takes care of multiple communities. There're 13 total clinics, plus a mobile lab. The cost of testing is done on a sliding scale, and for some the costs are nil. Seasonal and migrant workers are encouraged to stop in, without fear of any immigrational repercussions. This alone is being touted as a cause for some STDS to become less common.
Sunrise Community Health boasts a large and comfortable center. There are multiple offices inside so read the lettering on the doors carefully. You don't want to end up in the wrong office, it can lead to embarrassing meetings. If you live outside the city limits, this could be a short drive for you.
The University of Northern Colorado is trying to do its share to keep from adding to the area's total STIs. Their student health center, in Cassidy Hall, takes appointments and drop-ins. Along with basic physical and mental health services, you can get checked for virus and bacterial STDs. If you are worried about costs or your parents finding out, don't be. They will honor your wish for anonymity and payment can be arranged.
If discretion is key there are 2 private labs where you can easily remain anonymous, without paying a high price.
Affordable or Free HIV Testing Clinics Near Fort Collins, CO
Whether it's because HIV has been in the news or organizations are finally being heard, you don't have to go far too get an HIV check-up or test.
The Northern Colorado AIDS Project, Remington ST., is just waiting for your visit. They will never judge and will provide all the support you need. The cost won't be a problem, but this also leads to protracted lines.
If you on S College Ave., you'll probably pass the Alpha Center. This cute bungalow is home to a discreet clinic. Kindness is never in short supply, and this is crucial when dealing with this devastating virus. The clinic does open early and accepts patients past 5:00pm. Payment is dependent on a few things, but you will never be turned away because of this.
Oak Park Dr. has a special center, The Youth Clinic South. The square brick building is hard to miss, along with the red lettering. They are a safe place for teens to go that want HIV testing. Parental permission will be required for some ages, but this is in accordance with the law.
If this doesn't suit you there are other centers. The Colorado Health Network has HIV clinics in Fort Collins. One point to think about is that each one has its own hours and set rules that must be observed. Do your research for your location before committing to the drive. You don't want to show up only to find that they're closed for the day.
With these and other private centers, you'll be able to find somewhere that you'll feel comfortable.
STD Testing and Sexual Health Education in Fort Collins, CO
Planned Parenthood is truly leading the cause. As of 2013, they are thrilled to have The Responsible Sex Education Institute as part of their program. Their objective is to provide sex education that is comprehensive and relevant. Anyone that wants to get involved is accepted, whether it is to volunteer or take an educational class.
Material is also available, without asking. You can usually find it by the door or reception desk.
Colorado Youth Matter updates their website often, just look up their name. They do rely on donations, but what they accomplish is amazing. They not only work with schools and teachers, they also reach out to the community. Their executive director is easily accessible and will respond to comments and questions. They are a not-for-profit and need help to continue. All of this is outlined on their website.
Life and Liberty for Women can be informative, though they do concentrate solely on female sexual health. There is a pdf you can browse through that has almost everything a woman needs to know to stay healthy. There is even a brochure online for teens that deals with abstinence.
If you're worried that the schools might not be covering everything or aren't sure when to have "the talk" with your kids, The Coloradoan has an article that will help you know when and what to say.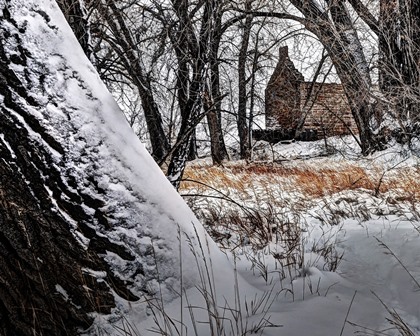 Better Sexual Health in Fort Collins, CO
Lory State Park and Horsetooth Falls are worth the visit, but so is a trip to a clinic. The natural beauty of the area, doesn't distract from the headache of STDs. They are here and aren't going away, unless you make a difference.
Getting checked can be simple. If you use a private clinic, you'll even make it out before the Fort Collins Museum of Discovery closes.