The state passed Policy 103.5 in June of 2015, which replaced the previous abstinence-based program with something more comprehensive. In brief, the new policy mandates the teaching of abstinence, contraception, and prevention methods for STDs. Furthermore, the policy mandates informing students about the sexual health resources that are available to them within their communities, which should enable them to make better choices when combined with the other priorities laid out in the text.
All of this is important because a recent survey of Hawaii's high school students suggests that sexual health education could prove useful. For example, 22.3 percent of the people surveyed stated that they were sexually active in the sense that they had at least 1 partner within the last 3 months, but no more than 48 percent of them reported using a condom and no more than 27 percent of them reported using some kind of birth control.
Even worse, 20 percent of the people surveyed stated that they had used either drugs or alcohol before having sex, which is known to increase their chances of making a serious mistake that could affect their sexual health for the worse by impairing their judgment. Combined, these revelations could explain much about some of the trends that have been happening within the state in recent decades.
Based on the 2010 U.S. Census, Honolulu, HI has a population with an age distribution that resembles that of their counterparts in the rest of the United States. For example, the median age was 40 for males and 43 for females, which are not that far off from the median age of 41.3 for the country as a whole. However, what is interesting is the city's racial makeup, which consisted of 54.8 percent Asian, 17.9 percent White, 8.4 percent Native Hawaiian or Pacific Islander, and 16.3 percent who identified as two or more races.
Regardless, it is important to note that none of these groups are safe from the threat of STDs. For example, younger demographics tend to be either less cautious, less well-informed, or both, meaning that they tend to be more at-risk from STDs because they are not making use of all the precautions that are available to them.
At the same time, older demographics should be lulled into complacency on this matter just because they are statistically less at-risk, seeing as how they can be just as prone to suffering from such problems should they fail to make use of the same precautions. This is particularly true because of the sheer number of tourists who visit Honolulu on a regular basis, which results in a fair amount of casual sex that in turn, results in a faster spread of STDs through both them and the local population.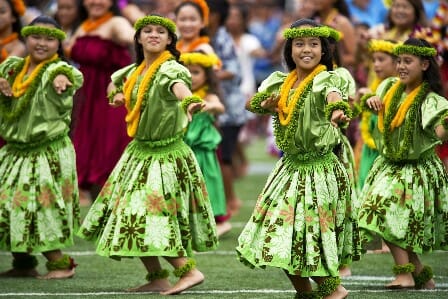 Based on the evidence presented so far, it is clear that STDs remain a serious threat in the city of Honolulu, HI. However, residents should know that they can protect their sexual health so long as they are willing to put in the time and effort needed to do so. In part, this will consist of taking the appropriate precautions when they have sex. However, they should also make use of STD clinics that offer private STD testing, which will provide them with up-to-date information about their sexual health in a confidential manner, thus enabling them to make the best decisions for themselves going forward.
https://www.cdc.gov/nchhstp/stateprofiles/pdf/hawaii_profile.pdf