STD Testing and Sexual Health Education in New Iberia, LA
Louisiana law does not require schools to offer sex education, but Louisiana Revised Statute §17:24.4(E) states that "the State Board of Elementary and Secondary Education … shall develop and establish statewide curriculum standards for required subjects to be taught in the public elementary and secondary schools of [the] state." Beginning in the 2014-2015 school year, all incoming ninth graders were required to take 1/2 credit of health education. From grades 7–12, students learned about sexual abstinence and sexual risk behaviors, and in grades 4 and 7–12, students receive HIV and AIDS education.
Lift Louisiana is a program that promotes giving a voice to those dealing with STI's, HIV, and other issues. Lift Louisiana believes in elevating and amplifying the voices of people, community leaders, and experts to change the policies behind the poor health outcomes for women in our state. The organization also endeavors to train and educated others on how to be heard, how to care for themselves and how to advocate for others.
The Institute of Women and Ethnic Studies offers a HIV testing and prevention program. Their goal is to educate in order to prevent individuals from contracting the HIV virus. This program consists of five key program components: Targeted HIV Testing, Linkage to Care (ARTAS), Community PROMISE (PROMISE), Program Promotion, Outreach and Recruitment (PAUSE) and Condom Distribution. The HTP program is funded by CDC. While their mailing address is in New Orleans, the operate throughout the state.
Sexually Transmitted Diseases and Demographics in New Iberia, LA
There could be a correlation between the level of poverty in New Iberia and the impact STI's have had on the area. In 2015, the median household income was $39,061. This fell below the national, state, and parish median income. On average, males made more than females, which could account for the fact that women were most impacted by Chlamydia and Gonorrhea. In 2015, males on average made $62,429, while females made $34,372.
Women were also the gender demographic most impacted by poverty. Women aged 25-34 were considered to be the poorest demographic in 2015. This could possibly reflect that when it came to Chlamydia and Gonorrhea, this age and gender demographic rated 2nd highest for infection.
Black, non-Hispanics were also reported to be the poorest ethnic demographic in New Iberia. In 2015, there were 4,721 Black, non-Hispanics living below the poverty level in the area. This was over three times as many as those White, non-Hispanics living within the area. Black, non-Hispanics also made far less than White, non-Hispanics and Asians.
Black, non-Hispanic women also received less preventive services than White, non-Hispanic women. 589 White, non-Hispanic women received preventive services, while 207 Black, non-Hispanic women received the same services. This could connect to the number of Black, non-Hispanic women infected with STI's in comparison to White, non-Hispanic women.
There could also be a correlation between the ratio of male to female graduates and the number of females infected with Chlamydia and Gonorrhea when compared to males. In 2015, there were 3,566 male graduates and only 558 female graduates. The number of females infected with Chlamydia and Gonorrhea was far higher than the number of males.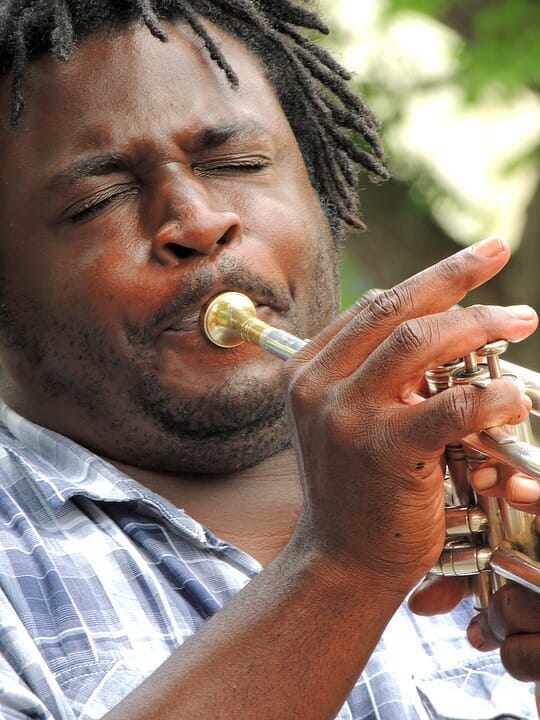 STI Testing Resources in New Iberia, LA
While many locations throughout the nation have ample resources available to aid those infected with STI's or HIV/AIDS, New Iberia and the surrounding areas seem to be lacking in services. Many clinics and health centers are located several miles away from New Iberia. This likely results in the higher number of those who go untreated each year.
The closest Planned Parenthood is in Baton Rouge, which is an hour and forty minutes away. They offer treatment and testing for chlamydia, gonorrhea, syphilis and HIV. In addition, they offer testing and treatment for bacterial vaginosis, genital warts, herpes, and trichomoniasis. They also offer the HPV vaccine and condoms. STD screenings are available to both men and women on a walk-in basis. They offer testing for gonorrhea and chlamydia using a urine sample. If tests come back positive treatment is available for both the patient and their partner. Many insurances are accepted and if the patient is insured than there are options available for the patient to still receive treatment.
The Iberia Health Unit is located in New Iberia. They offer STI and HIV testing. They accept many major insurances. On their website, they show when they are accepting different types of patients. There is a second location in Lafayette that also offers testing. This location is around 36 minutes away.
The New Iberia Addictive Disorders Health Unit is located in New Iberia. They offer conventional HIV blood testing, rapid HIV oral testing, Chlamydia testing, Syphilis testing, and Gonorrhea Testing. They only offer HIV testing to those who are registered patients.
Acadiana Cares also offers support through testing and education. They are located in Lafayette, about 23 miles away. They specialize in helping those suffering from HIV/AIDS. Their services include free HIV testing, rapid oral HIV testing, Chlamydia testing, Syphilis testing and Gonorrhea testing. They accept anyone within the community regardless of insurance coverage.
The Southwest Louisiana Center for Health in Lafayette offers testing and pharmaceutical services. They test for HIV, Chlamydia (through urine samples), and Gonorrhea. They also have locations throughout Louisiana.
Better Sexual Health in New Iberia, LA
New Iberia in Louisiana lacks inadequate resources, testing, and treatment for the population it has. There has been an increase in STI's, which could possibly come from the lack of resources available. Educational curriculum supports and advocates abstinence, while also promoting being smart when becoming sexually active. There is a Planned Parenthood, but it is several miles away in Baton Rouge. The town has fewer clinics than other areas where testing and treatment is provided. Demographics and statistics suggest that African Americans and females are most likely to contract an STI. Regardless of the statistics, the best way to prevent STI's is to either remain abstinent or practice safe sex with your partner. New Iberia does provide a few online resources that help educate about STI's. One of which is: http://www.dhh.louisiana.gov/
As always, if you believe you have contracted an STI, please search out a testing center and seek treatment.