STD Testing and Sexual Health Education in Sumter, SC
Every year, middle and high schools across South Carolina send students home with a letter to their parents, outlining their sexual education curriculum as required by state law. The program of instruction for this unit may not include discussion of alternate sexual lifestyles from heterosexual relationships including, but not limited to, homosexual relationships except in the context of instruction concerning sexually transmitted infections.
Some believe the message is that homosexuality is wrong and that it is not an appropriate sexual lifestyle. Some feel this promotes homophobia and teaching a curriculum that violates the U.S. Constitution.
South Carolina is one of six states that forbids teachers from portraying gay relationships as acceptable or in a positive light. Despite attempts in recent years, the current Comprehensive Health Education Act was amended only once — in 2014, when the General Assembly passed Erin's Law requiring schools to teach sexual abuse and sexual assault prevention.
Senator Vincent Sheheen introduced a proviso into the state budget that allows the state Department of Education to hold school districts accountable for failing to comply with the health education law. If a district refuses to comply, the Education Department can withhold 1 percent of the district's funds allocated in the Student Health and Fitness Act.
According to an annual survey by the Education Department, 70 percent of school districts in the state were not compliant with the Comprehensive Health Education Act.
Sexually Transmitted Diseases and Demographics in Sumter, SC
Demographics play a role in STD rates in the city and area. Sexually active people ages 15 to 24 are at higher risk of getting an STD. The demographic for HIV/AIDs in South Carolina is young and African American. The majority of people being infected with HIV are men who have sex with other men.
But African-Americans and African-American women are disproportionately affected. They're accounting for over 70 percent of new infections. An alarming discovery is how young these patients are. Some are as young as 13 to 19 years old.
Recent data shows that in the state of South Carolina for young adults between the ages of 20 and 24, 55 out of every 100,000 are infected with HIV every year. That is one of the highest rates in the country.
The reasons the deep south is struggling to bring down diagnosis and death rates for HIV/AIDS are complicated. Reasons could include a social stigma, poverty, rural geography, and lack of affordable healthcare. Being in the Bible Belt can add to the stigma. If someone is is diagnosed with HIV, they could decide not to get treatment. They could fear being rejected in their religious community.  
The state ranked in the top 10 nationally for chlamydia, gonorrhea, and diagnosed rates of HIV/AIDS. Of concern is a jump in the rate of HIV/AIDS among teenagers. From 2014 to 2015, the rate increased 10.9 percent in 15 to 19 year-olds, per 100,000 residents.
Only 59 percent of high school students in one report said they used a condom the last time they had sex. In a recent report we see that patients in the south have the lowest five-year survival rate for new AIDS diagnoses in the country. Nearly a third of those diagnosed with AIDS died within five years of being told they were infected.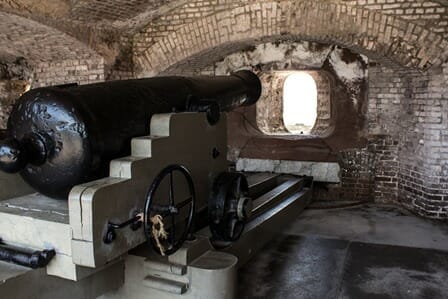 STI Testing Resources in Sumter, SC
There are several options available to you for STI testing near your city. The Sumter County Health Department has an STD Clinic in your city and is an option for you. English and Spanish are spoken at the facility. Services include chlamydia testing, conventional blood HIV testing, gonorrhea testing, hepatitis C testing, syphilis testing, and TB testing.
Available at the site are vaccines for hepatitis A and and TB treatment. Other services include hepatitis prevention and education, HIV test counselling, HIV/AIDs prevention education, partner notification, STD prevention education, and TB prevention education.
The Sumter Family Health Center is another option. This is a private and nonprofit Community Health Center serving over 14,000 people in Sumter County and the surrounding communities. The center provides comprehensive primary health services for all ages. Infectious disease care is provided. The center specializes in the treatment of HIV.
Along with an experienced team, they provide medical follow-up for each patient. They also help the patients with medication. The Infectious Disease Team has knowledge of HIV/AIDS and care about the patient's needs.
Patients are treated like family. Testing is performed daily and at events in the community. The Infectious Disease team includes infectious disease physicians, a licensed independent social worker (LISW), case managers, social workers, RN and public health assistants, as well as clinical and support staff.
About 40 miles from you is the Columbia Health Center/Planned Parenthood facility. Due to transportation issues this may not be a good option for you but you should be aware that this is a place that can help you with STD education, testing, and treatment if you contact them for information. The staff is trained to help you with your situation.
The Planned Parenthood/Columbia Health Center facility offers STD testing, diagnosis, and treatment including chlamydia, gonorrhea, and syphilis. You could contact the office for information about your best options in your city. The center provides testing and diagnosis for HIV and testing, diagnosis, and treatment for bacterial vaginosis, genital warts, herpes, and trichomoniasis.
STD prevention services include condoms, HPV (Gardasil) vaccines, hepatitis B vaccines, and STD/safer sex education. The facility tests for gonorrhea and chlamydia using a urine sample. If this test shows an infection, then you will get treatment and an explanation of how your partner can be treated.
You could also consider a private service such as PlushCare. You order your STD tests. Then you visit a local lab. Then you get results via email in three business days or less. When you order you choose the tests you want to order. If you do not know for sure which tests to order, call the service so they can help. When you visit a local lab you'll bring with you a personalized lab order form.
There is no appointment needed. It takes one blood and/or urine sample and about 15-30 minutes. If results show a need for treatment, you connect with the service and a doctor to provide a treatment plan.
Better Sexual Health in Sumter, SC
Whether you go to a clinic or hospital in your area, Planned Parenthood/Columbia Health Center, a high school counsellor or nurse, or a private service, you can find in your area information about STDs, testing, and treatment. While STD rates are high in your area, help is available in the way of testing and treatment that is confidential, discreet, compassionate, and effective with the Sumter Family Health Center as a place that can help.
Consider how the staff at facilities in your area is trained to help someone like you, especially with the staff at Sumter County Health Department/STD Clinic, reminding you to check your health, improve it, and keep yourself healthy by always using a condom to practice safe sex.