According to the policies of the state of Michigan and its Department of Education, sex Instruction should emphasize that students have the power to control personal behavior and should base their actions on accurate information, values, reasoning, a sense of responsibility, and respect for self and others.
Education programs should address the needs of all students. This is the view expressed by the Department of Education for the state of Michigan.
This means it should include those who abstain from sexual activity. It should also include those who engaged in sexual activity but are now abstaining. It should also include those who will decide to engage in sexual activity in the future. The content of sex education must be consistent with the Michigan Department of Education and their Health Education Content Standards. This information must be medically accurate. It must also include current information.
Abstinence from risky sexual behavior must be stressed as the only certain way to avoid HIV, other STIs, and pregnancy. Again, this is the requirement of the Department of Education of the state of Michigan. Let's remember that 43 percent of Michigan high school students reported they had sexual intercourse. Sex education Instruction should address methods to reduce risks for HIV, other STDs, and unintended pregnancy.
Let's also remember that according to the Michigan Department of Education our society requires an educational system that supports programs addressing varied needs. These are needs of a diverse student population. The approach and teaching should be nondiscriminatory.
Demographics play a role in STD rates in your area and state.
For chlamydia let's look at the demographics for gender and age with females in higher numbers than males. Ages 20 to 24 saw the largest numbers with fewest numbers less than 15 years old and 25 or older.
Male 13 329 cases for all ages

Female 33 883 cases for all ages and higher than for males

15 848 cases for ages 15 to 19

18 799 cases for ages 20 to 24 and the highest number for age
For gonorrhea we see more females than males with cases and a high rate for the 20 to 24 age range. Rates were lowest for those under age 15 and over age 24.
Male 5063 cases

Female 6259 cases and higher than the number for males

3007 cases for ages 15 to 19

4076 cases for ages 20 to 24 and the highest number for age
For syphilis we see males with a higher number of cases. We see a variety of numbers for various ages with the highest number for the highest age range of 30 to 44 followed by ages 20 to 24.
Male 778 and higher numbers than for females

Female 179

48 for ages 15 to 19

220 for ages 20 to 24

172 for ages 25 to 29

314 for ages 30 to 44 and the highest number at this age group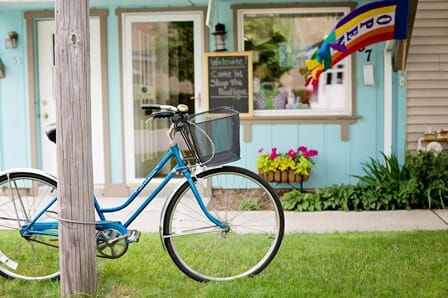 Fortunately, there are facilities in your city and area that can help you with STD education, testing, and treatment including the Planned Parenthood/Irwin Martin facility. This Planned Parenthood location is a place that can help you with STD education, testing, and treatment. The staff is trained to help you with your situation and the Irwin Martin facility offers STD testing, diagnosis, and treatment including chlamydia, gonorrhea, and syphilis.
Additionally, they provide testing and diagnosis for HIV and testing, diagnosis, and treatment for bacterial vaginosis, genital warts, herpes, and trichomoniasis. STD prevention services include condoms, HPV (Gardasil) vaccines, hepatitis B vaccines, and STD/safer sex education. The facility tests for gonorrhea and chlamydia using a urine sample. If this test shows an infection, then you will get treatment and an explanation of how your partner can be treated. Rapid HIV testing is done by swabbing the inside of your mouth with results available in 20-40 minutes.
A hospital can also help help especially if you feel embarrassed going to Planned Parenthood/Irwin Martin. Remember also that you can go to a counsellor or nurse at a public high school such as Wyoming High School. Metro Health Hospital can help and could be an option if you are not comfortable going to a facility that works with STDs only. No one will know why you are at the Metro Health Hospital facility.
Consider also that you could go to an urgent care center such as MedExpress. One of the less talked about but highly used services of such a center is STD testing. Whether testing for Chlamydia, Gonorrhea, Hepatitis B, Hepatitis C, Herpes, HIV, Syphilis or any other disease or condition, these STD screenings you can use to help you.  You can find online reviews about these centers to help you decide to use one including a service in your city.
Your area also has the Pregnancy Resource Center that can help you with STI testing and treatment. They provide services for testing chlamydia, gonorrhea, trichomonas, syphilis, HIV, bacterial vaginosis, yeast infections, genital warts, and herpes. They also dispense medication or provide a written prescription for most of the infections that they diagnose. If needed they will refer for specialty treatment.
This resource tests and treats sexually transmitted infections for all individuals regardless of age, sex, marital status, race, ethnicity, sexual orientation, and faith/religious beliefs.  The services are confidential, evidence-based, and client focused. The people who work there are board certified professionals.
A service such as STD Test Express can also help. This service advertises to be confidential. They also provide doctor guided tests. You can visit a lab or get a house call with this service. You get results in three business days. You talk to a doctor after you get the results.
This service recognizes that when you are concerned about an STD it can be difficult and stressful to know which tests to get. This group tries to help with that and provide a recommendation. You can get tested for chlamydia, gonorrhea, hepatitis B and C, herpes, syphilis and trich.
Whether you go to Planned Parenthood/Irwin Martin, a high school counsellor or nurse at an area high, an online service, or a clinic or hospital, you can find in your area information about STDs, testing, and treatment.
While STD rates are high in your city and area, help is available in your area in the way of testing and treatment that is confidential, discreet, compassionate, and effective. Consider how the staff at these facilities is trained to help someone like you, especially with the staff at Planned Parenthood/Irwin Martin or any other facility reminding you to check your health, improve it, and keep yourself healthy by always using a condom to practice safe sex.
Here are links to resources mentioned above.
https://metrohealth.net/