It is required by state law that sexuality education be delivered in public schools, this includes both STDs and HIV/AIDS education. The state has left it to local school boards to determine the specific grade levels to introduce the topics and which areas this education must cover. It must be age appropriate, medically correct, and abstinence must be part of the program as the only completely effective protection against STDs, unplanned pregnancy, and HIV/AIDS.
The schools are not required to teaching about contraceptives (i.e. condoms, the Pill, or the Patch). Parental permission is not required to participate in sexuality education or STD education classes. Montana receives no federal funds for abstinence-only-until-marriage programs.
To respect individuality and identity issues among the student population, public schools have recently enacted a no bullying provision. Some schools are including protection for students based on sexual orientation and gender. The state has passed anti-discrimination laws, but they are not clear in their reference to sexual orientation or gender identity. State hate crimes laws also do not include gender identity or sexual orientation.
All minors are allowed to get a prescription for birth control without a parent's permission. However, a doctor may (but is not required to) inform your parents/guardian. People of any age can buy emergency contraception such as Plan B One-Step without a prescription at a local pharmacy over the counter. Other products such as Next Choice, My Way and Levonorgestrel can be sold without a prescription to those who are 17 and older. If you are 16 or younger, you will need a prescription.
Educating the community, especially about the HIV virus and how it is spread, can make residents less fearful and more willing to participate in STD testing. Along with regular HIV testing, Herpes testing is very important since viral infections such as Herpes can be transmitted through asymptomatic casual contact with someone that has no visible symptoms.
According to the US Census data the city has a population of 43,405 making it the 4th largest city in the state. It has a median household income of $47,361 (it was $32,156 in 2000) and a median age of 27.9 years (the median Montana as a whole is 39.9 years).
It is a college town, home to Montana State University a land grant university with more then 17,000 students and faculty, resulting in a young median age. State statistics show that at least half the cases reported in 2014 occurred in young people aged 15 to 25. At the same time, the CDC reports that half of the 20 million STD cases in the United States each year are young people under the age of 25.
State health officials point out that while many STDs are easy to cure, if the cases are left undiagnosed and untreated complications can occur. Common complications can include infertility and conditions such as herpes or gonorrhea can increase a person's chances of getting HIV.
Public health officials are offering advice to anyone who may be at-risk for an STD. DPHHS recommends these simple steps to lower the risk of STDs,including being in a long-term monogamous relationship and making sure your partner is tested and does not have STDs, limiting the number of people you have sex with if you have more than one partner and using latex condoms every time you have sex.
Additional tips include, getting the vaccine for human papillomavirus (HPV) which can protect you against diseases (including cancers) caused by the human papillomavirus, talking with your health care provider about your sexual history so that he or she can provide you with the appropriate STD testing and prevention guidance.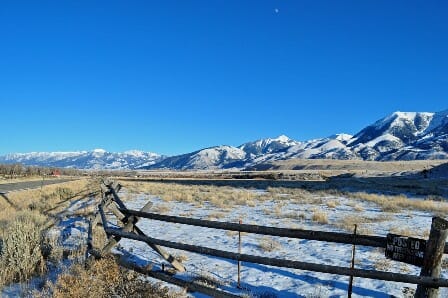 The city has a young hip crowd that enjoys the natural gifts that the state offers, along with the cultural benefits that a university like MSU provides. Living in a young college town you need to recognize the rising rates of sexually transmitted diseases. You should not let the fear of what you might find out linger in your mind, or the thoughts of spending hours waiting for the opportunity to be seen at a free STD clinic keep you from STD testing. There is now a resource for you to make an appointment for same day STD testing, avoid the potential embarrassment and save precious time. Invest 20 minutes for your health and the health of the ones you love, then its off to spend the rest of the day grabbing your snowboard and hitting the mountain slopes.
http://dphhs.mt.gov/StatisticalInformation