STD Testing and Sexual Health Education in Dothan, AL
As with many educational arenas on the so-called Bible Belt, there is a continuous heated debate as to what is permissible to be taught in the classroom. A new House bill has re-established what curriculum should be allowed. The Bill states that new curriculum should be medically sound and age appropriate.
While the Bill does not require schools to teach sex education, it does require the information they use be up to date. When asked, many students believe that sexual education within the school system falls below standards for other subjects. In many cases the education a student receives is equivalent to a single chapter in a textbook. While most students agree that the information they receive in schools is inadequate, adults are divided. Some agree that it is more than enough, and that parents should be the ones teaching their students about sex. Others believe that there needs to be a more efficient and up to date method of teaching sexual health education within the classroom.
Outside the classroom, there are resources for those wishing to educate themselves. For example, The Southeastern Pediatric Association offers a variety of learning resources on their website, though they offer no physical services at their locations. Their resource library offers information on sexual well-being and information on HIV/AIDS.
The only known location to obtain free condoms in Dothan is at MAO – Medical Advocacy and Outreach. They offer educational information as well as emotional support – specifically for those affected by HIV.
Sexually Transmitted Diseases and Demographics in Dothan, AL
Alabama – 1,235 of which were in Houston County. By 2011 the number had increased by 14% and continues to go up. African American males are the demographic that is most affected by AIDS, followed by African American females, than white males, and finally white females. Of the male cases reported, 65% stated that they contracted the disease by having sex with another man.
The African American community of Dothan makes up the majority of those living in poverty in Dothan. Of those living below the poverty level, 74.9% are women; most often single mothers. It is interesting to note that while females have a higher graduation rate, they make nearly $11,000 less than a male at an average job.
Academic achievement at the Elementary school level has fallen across the board by 4%. However, when broken down by ethnicity, there is no significant difference.  In 2015 there were 2.01 times more White graduates than African American graduates. These statistics would explain possibly why African American females are so greatly affected by STI's, though it does not explain why African American males are so affected. Another correlation could be that the African American community is less likely to seek out and receive healthcare and therefore less likely to be diagnosed and/or treated for an STI or HIV/AIDS.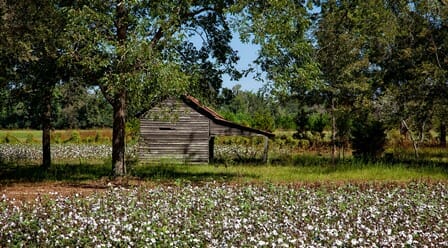 STI Testing Resources in Dothan, AL
One such location is Dr. Christopher Miller who is a doctor that specializes in infectious diseases. He has been practicing for 25 years. Dr. Miller works from a clinic located on Ross Clark Circle. He accepts new patients regularly and will take most major insurances including Aetna and Cigna. The clinic is open Monday-Thursday from 8:00 a.m. to 5:00 p.m. and Friday from 8:00 a.m. to 12:30 p.m.
Another option would be the Houston County Health Department, which offers STI testing. Located on East Cottonwood Road, their clinic for STIs is open in the mornings on Mondays through Thursdays from 8:00 – 11:00 a.m. It is open on a walk-in basis, while afternoon appointments are possible if made in advance. The clinic is closed on Fridays.
Women's Health Care of Dothan also provides services for females affected by STIs. They are located on West Main Street. They are open Monday through Thursday from 8:00 a.m. to 5:00 p.m. and on Friday from 8:00 a.m. to 12:00 p.m. They cover all major STIs and HIV.
The nearest Planned Parenthood is in Mobile, which is about a three-hour drive away. They offer STI testing, and STI prevention including condoms. Their service schedule varies and it is recommended that you call in advance. Rapid HIV testing is available and can be done with a blood sample taken from a finger stick. The results are available in 10-40 minutes. Counseling is available is needed. Payment is expected at the time of service and Medicaid and PlanFirst are both accepted.
All South Urgent is in Dothan and is open Monday through Friday from 8:00-6:00 and Saturday from 8:00 – 5:00. They accept walk-ins and will administer tests on site. AFC Urgent Care is opened 7 days a week 8:00 a.m. to 6:00 p.m. They are part of the American Family Care network. Finally, there is 1st Med Urgent Care that is also opened seven days a week from 7:00 a.m. to 7:00 p.m.

Better Sexual Health in Dothan, AL
Dothan, though small, provides good resources and testing centers for those affected by HIV and STIs.  While the Education System continues to struggle with how to present accurate information about sexual health, there are places at which individuals can learn about sexual health care and what to do if they contract an STI or become HIV positive. MAO offers good resources and support for those struggling with STIs. Though the closest Planned Parenthood is a few hours away, it still is also a good source for treatment. Dothan also benefits from having a doctor that specializes in treating STIs. Many different groups, including MAO are working to increase awareness and advocate for those affected by STIs and HIV. Finally, it is encouraged that if you believe you might have an STI, you seek out testing and treatment. Fore more information on treatment and information on STIs place consider the following:
https://www.southeasternpediatrics.com/aap-library.html?aapcat=sexual_health_and_sexuality
http://maoi.org/