The city is participating in a number of programs designed to help end the spread of STDs within the city's population. One such program is the HIV Prevention Program. This program implements a plan titled the "Georgia HIV Prevention Plan" which helps implement HIV Testing, identify newly diagnosed HIV Patients, link current patients to better medical care, and carry out accurate data reporting. The program is funded by the Center for Disease Control (CDC) and the Substance Abuse and Mental Health Administration Services.
Your medical records are confidential. No one can access your information except authorized personnel and your information will never be forwarded to anyone, even family members, without your consent. Care received at an STD clinic will remain private. This means each person has the opportunity to get tested, without having to face the social stigma of using services at a clinic designated for these types of services.
Some of the most common STDs don't have symptoms. Most often the following STDs are seen: Genital Human Papillomavirus (HPV), Chlamydia, Trichomoniasis, Gonorrhea, Genital Herpes, Syphilis, and Human Immunodeficiency Virus (HIV). STD's like herpes can go undetected. If you don't have sores or any signs, it is best to have an STD test done using spinal fluid, blood, or urine.
Not getting tested for STDs or STIs can have dire consequences that can include infertility, severe infection, and in some cases, even death. It is best to visit your local STD clinic and receive a clean bill of health.
Race is an important consideration when it comes to STDs and sexual health in general. Considering that an abundance of STDs are attributed to black males, it is worth considering that each person should get tested regularly to avoid a larger problem.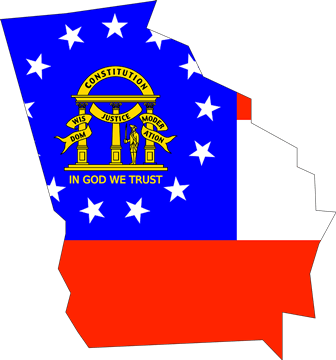 This is a highly populated city – at 74,000 people. It is the 11th most populated city in the state. 71% of the city's population is African-American.  24% of is Caucasian. While only 2.5% identifies as Hispanic or Latino.
Financial situation can also be a huge factor when it comes to sexual health. Almost 34% of area residents are living in poverty. This and a low median household income of about $29,000 are a combination that can result in less education and bad decisions, especially since the median age for residents is a relatively young 32 years. The CDC has long been studying the effects of poverty on sexual health and education. It is believed that poverty is something of a risk factor for STDs, unwanted pregnancies, and poor education.
The city, with its family-friendly ways, is a wonderful place for fun. It is a beautiful city with lots of attractions, panoramic scenery for freelance photographers, and a rich culture of comfort food. However, in recent years the rise in STD statistics and the increased need for STD clinics and knowledgeable medical staff is marring the city's idyllic image. Between detailed and honest sexual education and the provision of tools to protect yourself, it is easier to take an opportunity to monitor your health.
20% of people in the city are unaware they are living with a sexually transmitted disease. However, using resources such as sexual health education and getting tested at STD clinics can decrease the chance of living with Chlamydia, Gonorrhea, Syphilis, HIV, and other sexually transmitted diseases.
https://dph.georgia.gov/data-fact-sheet-summaries