The school system is partnering with the state's health department and others to find a way to raise awareness for the age group that is most affected by STDs. The health district has information about STDs to provide to schools to educate students as STDs affect young people in Dougherty County at a high rate.
Schools want to find a way to remove the stigma of having an STD. Then the schools can foster an environment of talking openly.
Students and parents can then understand what they can do to solve the problem. We see a partnership of the schools in your area with the Phoebe Network of Trust to improve sex education. This can help address the STD problem in the area. The aim of the partnering is to educate teachers on effective sex education curriculum.
Teachers can then pass the information on to middle and high school students. Some in the state consider the alarming numbers for STDs show it is important to give teens accurate information about STDs. This should include talking about the danger of teen pregnancy and STIs. It should also include refusal skills.
The school system started with the abstinence approach but now schools are moving to comprehensive sex education. Schools systems are working to getting awareness out to students and still follow state rules.
Some in the school systems note they are confined by state law on how to present material. The school system in Dougherty County is still in an abstinence based curriculum. In reality school officials believe they need to get the message to students and parents that there is a problem in Dougherty County and what steps to take to solve the problem. Organizations besides the schools should be involved too to play a role in bringing awareness to the community.
So says Dougherty County Commissioner Anthony Jones. This should include the 4H clubs and Boys and Girls Clubs as well as faith based organizations.
Demographics play a role in STD rates in your city. Here are some demographics to consider for your county. STDs disproportionately affect young people in Dougherty County.
Consider the recent numbers that 15 to 24 year olds in Dougherty County make up 76% of the county's sexually transmitted disease cases and 15 to 19 year olds make up 35% of cases in the county.
Students and young people are a demographic that is affected. The Center for Disease Control notes increases in senior citizen population STDs. We have see rates for syphilis among seniors up by 51 percent.
Chlamydia rates are up too. Since pregnancy is not an issue, seniors could feel that unprotected sex is an option. Seniors have not received an education in how unprotected sex can lead to STDs.
As you get older, your immune system tends to weaken. You can be more prone to infection. This can be a concern also if a senior has an STD, is fighting it off, and could become more vulnerable to another infection. Seniors need education on STDs. They need the same information young people get.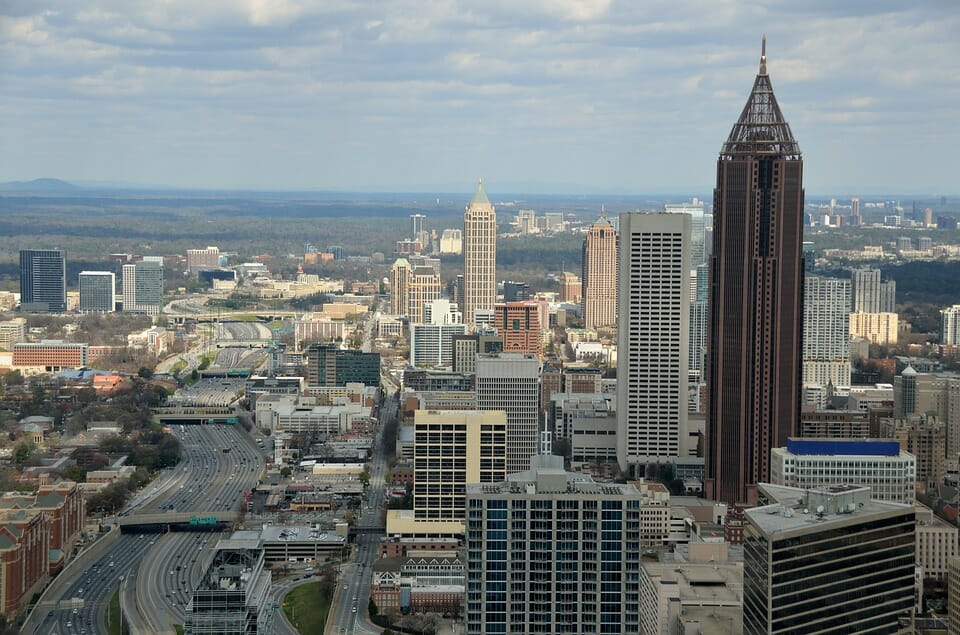 You can get information about STDs, testing, and treatment from various sources in your city. This sources include area schools, hospitals, clinics, and private companies.  
Phoebe Hospital is one facility that can help. The Urgent Care Center at Phoebe East is another possibility.
Georgia Department of Public Health Southwest Public Health District 8-2 Dougherty County Health Department is a facility that can help. This facility includes these services.
Albany Area Primary Health Care Incorporated Rural Clinic is another facility that can help. Services are for patients only so you would have to become a patient here. You must have a physician referral. HIV antibody testing is for partners of patients only. Here is what is offered at this facility.
Rapid HIV Oral Testing

Chlamydia Testing

Syphilis Testing

Gonorrhea Testing

Herpes Testing

Hepatitis B Vaccine
Georgia Department of Public Health Southwest Health District 8-2 Lee County Health Department is yet another facility that can help. Here is what the facility offers.
This Planned Parenthood/Marietta Health Center location is a place that can help you with STD education, testing, and treatment. Unfortunately, the location is over 100 miles from your city. Be aware that the staff is trained to help you with your situation and the Planned Parenthood/Prince George's County facility offers STD testing, diagnosis, and treatment including chlamydia, gonorrhea, and syphilis.
Additionally, the center provides testing and diagnosis for HIV and testing, diagnosis, and treatment for bacterial vaginosis, genital warts, herpes, and trichomoniasis. STD prevention services include condoms, HPV (Gardasil) vaccines, hepatitis B vaccines, and STD/safer sex education. The facility tests for gonorrhea and chlamydia using a urine sample.
If this test shows an infection, then you will get treatment and an explanation of how your partner can be treated. Rapid HIV testing is done by swabbing the inside of your mouth with results available in 20-40 minutes.
STD Check is another option. They advertise that they are 100 percent confidential. You get results in one to two days. All tests are FDA approved. Same day testing is available. With this service you order a test. Then you go to a lab near you. Then you get results. You also get a free doctor consultation. You can speak with a doctor if your tests are positive. These doctors can prescribe treatment or refer you to a specialist. You can also call any time for a status update. Care advisers are available 24/7 if you have questions.
This kind of service can eliminate embarrassment. It also gives you access to the same kind of testing used by doctors and hospitals. You can visit a local lab without an appointment once you put in a request for an order.  Nothing is reported to your insurance or placed into your medical records.
STD Test Express is another such service. Let's Get Checked is another option. It provides a way for you to get tested at your home.
Whether you to go to Planned Parenthood/Marietta Cobb Health Center, a high school counsellor or nurse, an online service, or a clinic or hospital such as Phoebe Hospital, you can find in your area information about STDs, testing, and treatment. While STD rates are high in your city and area, help is available in your area in the way of testing and treatment that is confidential, discreet, compassionate, and effective.
Consider how the staff at these facilities is trained to help someone like you, especially with the staff at Planned Parenthood/Marietta Cobb Health Center or any other facility reminding you to check your health, improve it, and keep yourself healthy by always using a condom to practice safe sex. Here are links to resources mentioned above.