In the state of Virginia, each school district is able to determine for itself the sexual education curriculum that it will teach to its students. The state does determine certain guidelines for what is known as Family Life Education goes. In Harrisonburg specifically, the sexual education curriculum is a part of a larger family life education program that begins in kindergarten.
In kindergarten, the lessons revolve around basic understanding of the ways a person's actions affect another's. As children proceed through early elementary school, they continue to learn about personal space and appropriate touching and ways to express affection. The discussion of sexuality and sexual contact and abuse begins as early as third grade with age appropriate lessons. And in late elementary school and middle school, lessons begin regarding HIV, STDs and prevention of unwanted sexual consequences. The emphasis is always on abstinence, but contraception is also discussed as is STD testing and the like.
Parents do have the option of excluding their child from certain aspects of the Family Life Education classes if they find the material inappropriate or problematic. Other resources are also available for sexual health education including through the city and county health departments, school nurse's office, school counseling centers, and through free clinics an medical facilities. Harrisonburg does offer a sexual health education program that is more comprehensive than many others though, which may also contribute to the lower STD rates in the area.
The total population of the area is 52,478 and of those people, 52.7 percent are female and 47.3 percent are male. The median age of the city is relatively low at 23.8 years of age, making it a very young city in general. Of the total population, 69 percent report as being Caucasian (White) while 17.7 percent are Hispanic, and 6.5 percent are African American (Black).
In many instances, the specific STD rates of a particular city or area can be related in some ways to the city demographics and the general makeup of a population. Demographically speaking, in the state the highest rate of Chlamydia cases occurs in males, for example. The fact that the city is more female than male, therefore, may account for some of the below average results compared to the rest of the state. On the other hand, 63 percent of the Gonorrhea cases statewide have been reported in the African American community. And African American men from ages 20 to 29 have the highest rates of Syphilis in the state.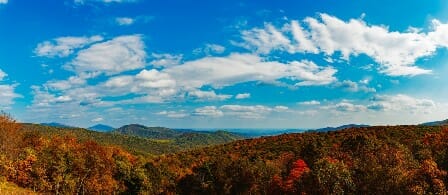 While putting your call to the STD Clinic off to another day may be a tempting idea, it is never a good idea to leave your sexual health to chance. Pick up that phone and schedule your confidential STD testing session today. You can quickly and easily get the STD screening test for Chlamydia, Gonorrhea, and Syphilis as well as the blood test for HIV done in as little as 20 to 30 minutes in the clinic. You can also request to throw in additional screenings for less common STDs like herpes if you are afraid that you may have been exposed. Now is always the right time to know if you have any sexual health issues that require treatment and care. So, do not hesitate and get your tests scheduled as soon as possible. You will not regret taking care of your health sooner rather than later.
http://www.vdh.virginia.gov/content/uploads/sites/10/2016/01/STD-Overview-and-Program-Action.pdf