Research shows that people infected with STDs are at least 2-5 times more likely to get HIV if exposed. Moreover, if an HIV-infected person is also infected with another STD, that person has a higher chance of transmitting HIV through sex than other HIV-infected persons.
Therefore, sexual health, STD awareness and testing are imperative. To this end, Virginia has an STD program that works jointly with HIV Prevention to expand the reach and maximize effect. The state has given permission to local school boards to develop age-appropriate and sex education programs to address:
The value of postponing sexual activity
Human sexuality
Prevention and effects of sexually transmitted diseases
Abstinence education among others
CDC funds Virginia State health department to implement an effective approach to HIV prevention, STD prevention activities and support community programs to reducing STD disparities. The programs aid students that want to know more about STDs, STD testing and prevention. With improvement in awareness, the city aims to bring the number of reported STD cases down.
HIV testing should be a routine. The earlier you discover that you have an infection, the easier it will be to deal with it. The tests help to diagnose unfamiliar infections and will put your mind at ease. Herpes, though not rampant as chlamydia and gonorrhea, is also another STD that you should get tested for. Most people who have it are not even aware because it rarely has symptoms. The only symptoms are painful blisters and sores which are usually ignored.
U.S Census Bureau 2010 Census results show that population is comprised mainly of females making up 53.1% while 46.9% going to males. A large part comprises of whites at 64.4% followed by African Americans at 29.3%. The rest is a mix of Asians and other several races.
A report published by the Virginia Department of Health, indicates black women aged between20 to 29 have the highest rate of chlamydia of any age group or race in Virginia. It also adds that Black men between the ages of 20 to 29 have the highest rate of syphilis.
The African American population represents less than 30% of Virginia's population but comprise 63% of gonorrhea cases. Further results of the report note that 86% of HIV and TES co-infections are among men having sex with men (MSM).
STI Highlights in 2013
There are 315 per 100,000 people living with diagnosed HIV.
74% and 26% of people living with diagnosed HIV are men and women respectively.
Black population comprises 59% of people living with diagnosed HIV, while 8% and 29% are Hispanic/Latino and white respectively.
New HIV diagnoses rate is 14 per 100,000 people in 2014
Death rate of people with diagnosed HIV is 6 persons per 100,000
Statistics from CDC on STDs report that the young population in Virginia aged 15 to 19 ranks 8th in reported cases of primary and secondary syphilis in the U.S. The infection rate is even more than the national rate at 0.07 cases to 0.04 cases per 1,000 people.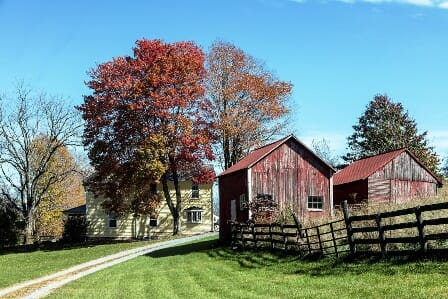 From the statistics mentioned above, it is clear that teenagers and the African Americans of city would benefit from STD education, sexual health and testing to decrease the number of infections. While touring and enjoying the beauty of the city, take time to visit one of the various STD testing centers.
Knowing your status will help both you and your sexual partner. In addition, you will play a key role in preventing the spread of STDs either by infecting your partner or getting infected. Encourage your friends to take an STD test. Confidentiality is not an issue as the tests are conducted with utmost care, and practitioners performing the test are well aware of the sensitivity of the STD test results. Take a test today for better sexual health and safety.
https://wwwn.cdc.gov/CommunityHealth/profile/countyprofile/VA/Lynchburg
http://www.vdh.virginia.gov/std