STD Testing and Sexual Health Education in Kennewick, WA
Public schools in Washington state must instruct students about methods of preventing exposure to and transmission of STDs. This is according to state law.
Information regarding STDs in the state of Washington must put emphasis to the importance of sexual abstinence, sexual fidelity, and avoidance of substance abuse in controlling disease.
Sexual education instruction is not mandated by Washington state law. It is up to local school districts to decide if and how sexual education programs are administered in local schools. The policy states, "The decision as to whether or not a program about sexual health education is to be introduced into the common schools is a matter for determination at the district level by the local school board."
However, when sexual education programs are offered in public schools, the material must be age appropriate, medically accurate and culturally unbiased. While sexual education programs are not mandated, HIV education programs are required in all Washington state schools.
HIV/AIDS Prevention is required for all students in Washington annually. This is through grade 12. It begins in grade 5. This is established by the AIDS Omnibus Act (RCW 28A.230.070).
In addition to requiring that all students receive yearly instruction starting no later than grade 5, HIV/AIDS prevention education must be approved for medical accuracy. It must also address the life-threatening dangers of HIV/AIDS, its transmission, and its prevention.
It must include behaviors that place a person at risk of contracting HIV and methods to avoid such risk. In addition, schools must provide a parent/guardian curriculum preview presentation.
This is during weekend or evening hours. The school must provide notice of the curriculum preview event at least one month prior to instruction.
A parent or guardian is allowed to remove students from HIV/AIDS prevention education if they attended the preview event and if they object in writing. Districts can use any curriculum reviewed for accuracy and coverage of required content. This review must be either the WA Department of Health (DOH) or local experts as defined in the AIDS Omnibus Act.
The KNOW curriculum, developed by OSPI at the direction of the legislature, has undergone DOH and Centers for Disease Control and Prevention (CDC) review. It is approved for use in Washington schools but not required. The KNOW curriculum is available for free download.
Sexually Transmitted Diseases and Demographics in Kennewick, WA
Females aged 20-24 years old were disproportionately affected by chlamydia in Benton county. Both male and female rates have been on the rise in recent years.
Gonorrhea rates have been on the rise in recent years. This is true for males and females. Females aged 20-24 were affected the most by gonorrhea.
Syphilis rates are greatest for the 20-24 and 30-34 age groups. More males than females were affected. Unfortunately, syphilis rates also have been on the rise in recent years.
More females than males were impacted by genital herpes. Rates have fluctuated in the last few years. The age group most impacted is an age range of 15-29.
Compared with older adults, sexually active people ages 15 to 24 are at higher risk of getting an STD. However, we should also keep in mind that the Center for Disease Control notes increases in senior citizen population STDs. Since 2007, incidence of syphilis among seniors is up by 52 percent. Chlamydia is up 32 percent. Senior citizens are sexually active and practicing unprotected sex. Medicare now offers STD screenings for seniors.
Factors in the growing numbers include Americans are living longer and healthier lives with an interest in sex. Viagra and similar pills are another factor as are progesterone and estrogen creams for older women.
As you get older, your immune system tends to weaken. You can be more prone to infection. This can be a concern also if a senior has an STD, is fighting it off, and could become more vulnerable to another infection.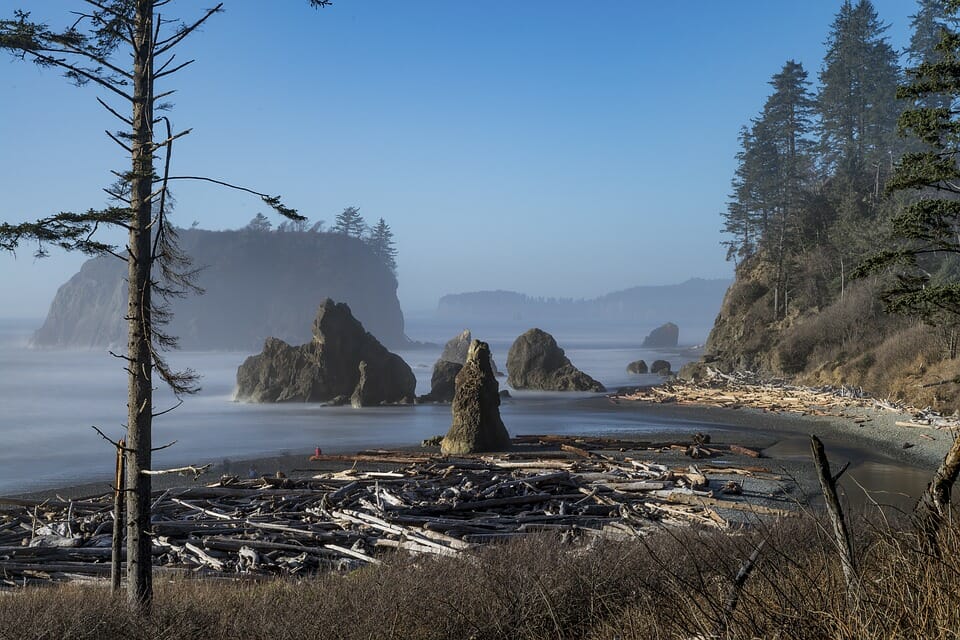 STI Testing Resources in Kennewick, WA
STI testing resources are available in your area. This include the Kennewick Health Center/Planned Parenthood facility.
The staff is trained to help you with your situation and offers STD testing, diagnosis, and treatment including chlamydia, gonorrhea, and syphilis. Additionally, they provide testing and diagnosis for HIV and testing, diagnosis, and treatment for bacterial vaginosis, genital warts, herpes, and trichomoniasis.
STD prevention services include condoms, HPV (Gardasil) vaccines, hepatitis B vaccines, and STD/safer sex education. The facility tests for gonorrhea and chlamydia using a urine sample.
If this test shows an infection, then you will get treatment and an explanation of how your partner can be treated. Rapid HIV testing is done by swabbing the inside of your mouth with results available in 20-40 minutes.
This health center supports and welcomes clients regardless of sexual orientation, gender identity, or biological sex, including but not limited to lesbian, gay, bisexual, transgender, queer, questioning, and intersex clients. All services are provided in a respectful and professional manner.
Keep in mind that in your area there are urgent care centers. One of the less talked about but highly used services of such a center is STD testing.
Whether testing for chlamydia, gonorrhea, hepatitis B, hepatitis C, herpes, HIV, syphilis or any other disease or condition, these STD screenings you can use to help you.  You can find online reviews about these centers to help you decide to use one including a service in your city.
PlushCare is another service you could use. It is a private service.
Kennewick General Hospital Mid Columbia Women's Health Center can also help you. It offers:
Conventional HIV Blood Testing
Chlamydia Testing
Syphilis Testing
Gonorrhea Testing
Hepatitis B Vaccine
Planned Parenthood of Greater Washington and North Idaho Pasco Health Center can also help. You will not be turned away because of your inability to pay. It offers:
Rapid HIV Oral Testing
Chlamydia Testing
Syphilis Testing
Gonorrhea Testing
Herpes Testing
HPV Vaccine
Benton-Franklin District Health Department Pasco Office and PMH Family Medicine are other resources, along with  Yakima Valley Farmworkers Clinic Mirasol Family Health Center.
Better Sexual Health in Kennewick, WA
Whether you go to Planned Parenthood, a high school counsellor or nurse at an area high school, an online service, or a clinic or hospital, you can find in your area information about STDs, testing, and treatment.
While STD rates are high in your city and area, help is available in your area in the way of testing and treatment that is confidential, discreet, compassionate, and effective. Consider how the staff at these facilities is trained to help someone like you, especially with the staff at Planned Parenthood or any other facility reminding you to check your health, improve it, and keep yourself healthy by always using a condom to practice safe sex.
You can get information about STDs, testing, and treatment if you go to a counsellor or nurse at an area high school such as Kennewick High School. You could also get this information from an area hospital such as Trios Women and Children's Hospital or Trios Southridge Hospital.