Looking for a Low Cost or Free STD Testing Clinic? Let's See What's Available in Tacoma, WA
Not only is caring for nature important, but Tacoma residents feel the same way about their health. All aspects of it. This is apparent, even if the rates of transmitted sexual diseases aren't.
One advocate for the public's sexual health is Planned Parenthood. Centrally located by 15th Street on Martin Luther King Jr. Way, they can provide everything you need to stay on top of the health of your reproductive system.
Testing for Trich, genital warts, bacterial vaginosis and STDs are common reasons people drop in. They also provide support, counseling and have treatment options. They do accept insurance, its just a question of whether your policy works with them. Otherwise, payment is upfront and can be hefty depending on the reason you are there.
Tacoma-Pierce County Health Department-Communicable Disease Control has a large office downtown. On S. D Street, parking can be a bear so plan on walking a short block or two. If you live or work nearby, then no worries. Prevention that includes distributing condoms is one practice the county clinic is proud of. You can also receive vaccines for Hep A and B. This way you can cross these two STDs off your list.
If you're willing to signup as a patient Community Health Care and HealthPoint Federal Way both provide conventional tests for STDs. CHC is at E. 44th St., and Healthpoint's address is tucked away at 13th PLS Federal Way. If you also want to get vaccinated for HPV, head to CHC.
Wait times will differ on the day you show up, even though you had to register first. Insurance will be accepted, though this does affect your privacy. However, if you aren't bothered by this, contact one of them now to start the registration process.
Women, in particular, might find the Feminist Womens Health Center welcoming and comfortable. Housed on Martin Luther King Way, they will check you for all sexually transmitted diseases. The center also handles all other aspects of your reproductive system. Everyone is welcome, but the name does indicate who their services are geared for.
Affordable or Free HIV Testing Clinics Near Tacoma, WA
It's no secret, HIV can be a deadly virus once it advances to AIDS. While it's not curable, it can be managed and treated if caught early enough. Basically, you can live a full and mainly healthy life. Just get an HIV blood test or an oral one.
If you're already getting an oral swab, blood or urine test for another venereal infection, add one for HIV. Often it is a standard inclusion, though be safe and ask first.
If you don't want to wait more than a day for your results, there are a few clinics that have rapid HIV tests. Community Health Care, at their Gravelly Lake Dr. location takes care of suburbia. The same service is also offered at their main center, and both give you the option of choosing a conventional blood test. Just remember, you must register as a client before you can do anything.
Sea Mar routinely tests for HIV at their S. Cushman Ave clinic. Medical treatment is also offered. The staff is incredibly professional, and rarely is anyone in need of medical services turned away. This does not mean that there aren't fees, and these will be discussed at the time of your appointment. Insurance rarely is problematic, though it does hamper privacy.
While public clinics in city limits aren't plentiful, the same ones have clinics in the metro neighborhoods. This helps to ensure that Tacoma has taken care of all its residents, no matter the zip code. However, private neighborhood labs have the same services with fewer hassles.
STD Testing and Sexual Health Education in Tacoma, WA
This "forward thinking" city is tackling this controversial subject at all grade levels. Some conservative groups are upset by this, but Tacoma is standing firm.
What will actually be taught is left up to local school boards, but sexual health education is changing in a good way. Along with learning about prevention, gender identity and acceptance will be in the curriculum. It's these last two items that have some groups worried and starting petitions against the new education regulations.
Since the material varies, there could still be questions that are left unanswered. Planned Parenthood often fills this gap. Condoms, leaflets and trained counselors are all available to anyone that asks.
The Sexual Assault Center of Pierce County supports the Rebuilding Hope's Education Department. While they do deal mainly with harassment, bullying and rape, STDs are another topic they cover. Groups and organizations can contact them to set up a presentation. There is a charge so plan to have them speak before a large group.
What is perhaps the best-known educator about AIDS and HIV is the Ryan White Foundation and Program. Along with providing support and all types of medical and dental services, they also work to inform the public. Anyone is welcome to take part in their classes and seminars and they warmly encourage you to attend, even if the virus has never touched your life.
Since education is only improving, there's hope that STIs won't turn into a health crisis.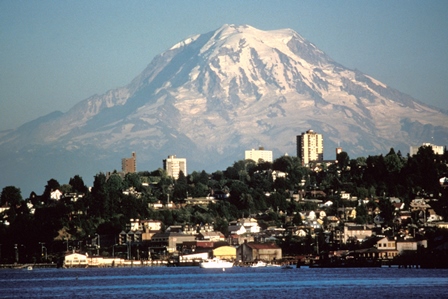 Better Sexual Health in Tacoma, WA
It seems that the "city of destiny" is taking control of its inhabitants' health and well-being. All parts of it. Their love of nature carries over into their daily lives. This is evident in the sweeping health education overhaul, starting in kindergarten.
You can't relax, though. Sexually transmitted diseases aren't gone, you still need to take precautions. Learning how not to pass one on, and bi-annual testing are necessary.