The rising number of STD cases within the city is something to be concerned about. However, the city has made an effort to increase awareness about this epidemic. Currently, residents and tourists can freely acquire pamphlets and booklets regarding STD's, safe practices, and information about the resources the city has to offer. Even further, the city is offering STD tests for free in a number of locations around the city.
Interestingly, recent reports have shown that a majority of those affected are quite young. For example, according to the 2006 report of sexually translated diseases within the state of Indiana, a major contributor of cases stemmed from those between the ages of 13-19 and 20-29.
Many feel that sexual education should be taught at younger ages. Many community members have begun to speak out about this issue, in the hopes that the number of cases will be reduced. Moreover, many community members feel that raising awareness for public resources such as STI testing clinics and free educational tools should be pushed.
Since the city is considered part college-town, more education could be pushed through colleges to help further educate those unaware of the risks of STDs.
Additionally, public officials have stepped up, offering campaign ideas to address the issue head on. Between offering an awareness campaign towards the public, speaking to students at younger ages, and addressing this alarming issue to parents, many public officials hope this will help fight the rise of STD cases reported each year.
The city has a unique community rich in culture, ethnicities, and heritages. Not only does the community pride itself on this, it is something the city defines itself by. Furthermore, the city is populated with people ranging greatly in age.
According to the 2006 STD report within Indiana, the most at-risk individual for chlamydia can best be described as a 15-29 year old female African American. Moreover, those most at-risk for gonorrhea are non-Hispanic African American female between the ages of 20-29. Generally speaking, African Americans are at a more severe risk of contracting an STD than whites.
In an attempt to reduce the number of chlamydia and gonorrhea cases seen within the city many feel that more should be done for those that are most at-risk. For example, more education and awareness can be provided to locations to this target audience. Doing so may help promote the understanding of Sexually Transmitted Diseases, promote safe sex practices, and increase awareness for the number of resources that are readily available in the community.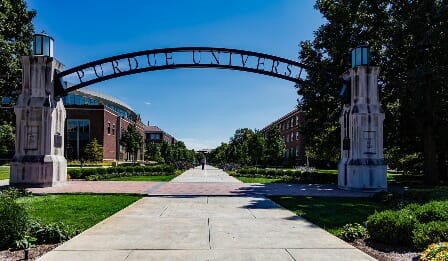 Just like dozens of other cities around the continental U.S. this community should also be concerned about the rising number of reported STD cases. However, even though public officials and community leaders are doing their best to raise awareness for the rising number of STD incidences, community members need to be proactive and regularly touch base with their sexual health by frequently taking an STD test. Doing so will also keep you healthy and aware.
The city offers a number of educational resources such as websites, brochures, and even pamphlets for those interested. Additionally, there are several STI facilities in the area. It only takes a few minutes at a local lab and then you can get back to enjoying the rest of your day.