There is one topic of study you need to add to your already immense load: STD education. While it's true, some STDs are easily cured with antibiotics, viral STDs cannot and these can be deadly. Of course you understand how important the proper use of condoms is to prevent pregnancy, but did you know you can also prevent the spread of STDs even with condom use?
The Student Health Center offers STD education, which is now referred to as STI to help remove the stigma attached to word "disease," it's being replaced with "infection." As of 2014, the university ranked 49th on the CDC's Sexual Health Report Card. Although it is making changes to improve that score, and help you become educated about the dangers of STIs and how to prevent them, there is work to be done.
Both HIV and Herpes are viral in origin. While HIV can be fatal, herpes simplex 1 and simplex 2 are non-lethal. However, simply because an STI is not lethal doesn't mean you don't need to protect against it. In addition to being tested for STI viral infections, you should also be screened for other STIs to ensure a clean bill of health, even if you are using condoms, as no method is 100% certain to protect from STIs except abstinence.
Both viral infections can be found using PCR DNA examination of blood, but neither disease is as of yet, curable, but are treatable.
It should come as no surprise that STD rates are higher among those who are sexually active, and that would include the majority of student population. As reported in 2014 in The Exponent, nearly half of people who are sexually active contract an STD by the age of 25. That is a staggering statistic when you consider the number of people involved.
STDs or STIs are increasing at a phenomenal rate. Somewhere between 2014 and 2015, the STI educational ball was dropped as the number of reported cases soared from 718 to 1128 according to the Indiana Health State Department of Health. Similarly, gonorrhea was also on the rise, indicating a need for STI education in Tippecanoe County.
Somehow, STI education has not done enough for the students, as these infections are on the rise. Even though the Student Health Center offers STD counseling and testing, students may not use the center in case of being seen. Sadly, the biggest stumbling block isn't the availability of STD prevention education; it's the lack of action on the part of the student.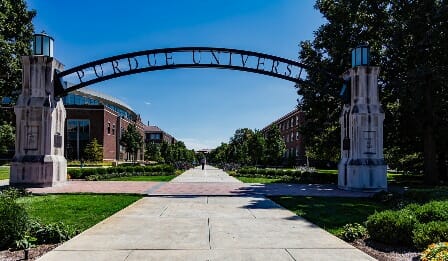 Make the university proud, don't become another statistic. Call to schedule confidential STD testing today. It only takes a few minutes but the peace of mind a negative test brings is priceless. If you do test positive, it isn't the end of the world, you simply need to be aware and vigilant in your sexual practices. Always use protection when engaging in sexual activity, and follow all prescribed courses of treatment. There are treatments for all STDs, and these make all the difference in the world to you and your partner.
Getting tested is easy and there are numerous options available to help you remain comfortable in obtaining it. You can maintain your privacy while being responsible and no one will know you have been tested, although if you don't mind sharing your experience with your friends or family, you may become an advocate and encourage others to be tested.
http://www.indianaindicators.org/CountyDashboard.aspx?c=157