STD Testing and Sexual Health Education in Midwest City, OK
To counter the worrying increase in STD infection in Midwest, the health community have developed several sexual education policies to help sensitize the locals on the importance of STD prevention measures. With the help of health facilities in the city including public and private hospitals, planned parenthood centers and urgent cares, the County health department aims at including the middle and high schools along with colleges and Universities on the fight against STDs in Midwest.
In Midwest, children from grade 7 through 12 are mandated to basic sexual education. This is education on aspects like domestic violence, sexual violence, stalking awareness, dating violence, and prevention measures to all. All public district schools are allowed to teach aspects of consensual sex.  Though not formally introduced to the school's curriculum, most schools have started offering comprehensive sexual education. This is done through a notification to parents who would allow or opt out their children from sexual classes.
Though most schools don't offer comprehensive sexual education, they offer HIV/AIDs education. This entails, the modes of infection and prevention methods. With the the state ranked fourth highest on teen births and having a wobbling number of STD infections,  comprehensive sexual education is gradually being introduced in school's curriculum.
An organisation known as "Yes All Daughters," is fighting hard to see that sex education is sufficiently taught in schools. They believe that if comprehensive sexual education is offered to students, the rates of STDs and unwanted pregnancies would decrease.
The Yes All Daughters have partnered with Norman PTA to host an open talk to parents. This is a talk that would help parents have free open talk about sexual matters with their children. The middle and high schools teach abstinence only as the only method of STD prevention.
Sexually Transmitted Diseases and Demographics in Midwest City, OK
Demographics plays a great role in the status of STD infection in Oklahoma County. The increase in population and the increased access of social media amongst the youth facilitates fast and quick access of obscene materials. These materials build curiosity for sex and without the proper STD prevention measures, this creates a big loophole for STD infection.
Most schools in Midwest don't offer comprehensive sexual education. On the rare cases where sex education is offered, some parents opt out their children from comprehensive sexual education classes. This has in turn exacerbated the rate of STD infection in the city.
The laws in Oklahoma does not allow comprehensive sexual education. This has drastically nullified any chances of fighting STDs. Most of the students are not aware of the dangers of unprotected sex like STDs. The poverty level in Midwest stands at 16%. It's a challenge for the low income earners to cater for their health issues due to inadequate finances. With most families being unable to afford regular testing fees, this hurts the city by increasing the chances of infecting STDs.
Drug use and abuse is a prevalent factor in the city. Drug abuse results in wrong judgements or decisions. This necessitates the spread of STDs, when it downs to sexual decisions. When high most youths turn ignorant and succumb to peer pressure. Also, the cost of drugs may be too high for the youth to afford, they would in turn exchange sex for drugs.
Limited STD testing and prevention resources in the city have facilitated the increase in STD infection rates. With population increasing rapidly, there are no enough facilities to handle the surging population. The County health department along with other organisations in Oklahoma like the Yes All Daughters are gradually sensitizing the locals on the need for comprehensive sexual education in the city. This is giving the residents a hope for the future of the city. A city free of STDs.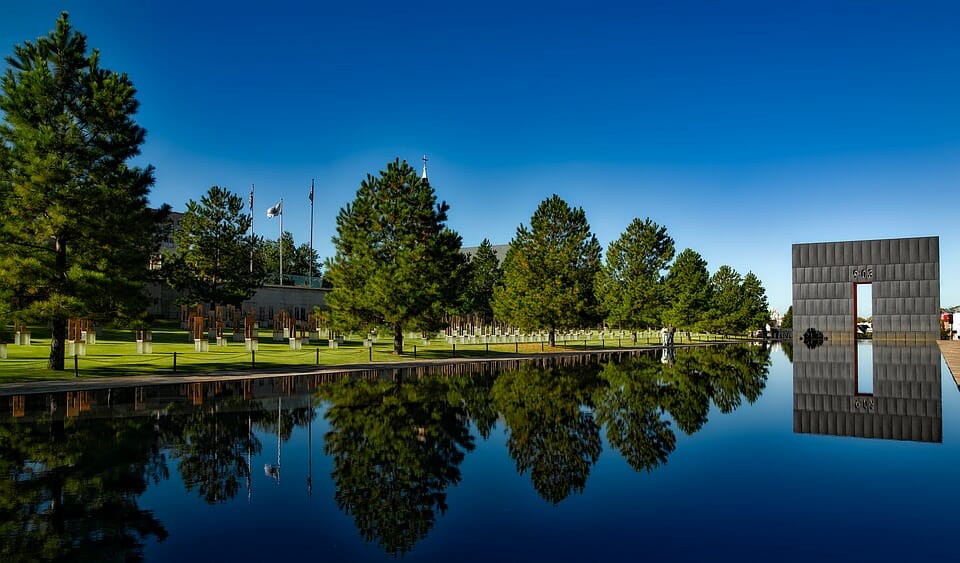 STI Testing Resources in Midwest City, OK
Due to the increased STD infection rate in the city of Midwest, the County and State Health Departments joined hands to improve, equip and offer STI testing services to the locals. For locals from different standards of living, different testing centers are available.
Oklahoma City VA Health Care is a public health facility within the city of Midwest. It attends to all citizens without the restriction of race, ethnicity or religion. Their services are affordable to the locals. They offer free HIV/AIDS testing and other STDs testing at a low price. They also offer counselling and education on contraception use to the appropriate locals. Pauls Valley General Hospital is another public facility in Midwest. It offers accurate STD diagnosis which are confidential. These two facilities offer a walk-in and appointment basis services for all clients.
Alliance Health Durant is a private hospital within the city. It offers appointment basis services along with referrals on request. It has a group of qualified staff in different types of STDs. They offer contraception use education along with STD prevention measures. They also offer regular family check ups which are also appointment based. Their STD services are fast and accurate. ST Anthony Hospital is another private hospital in the city. They offer accurate diagnosis for all STDs. They accept insurance cover and handle their clients with respect and care.
Central Oklahoma Planned Parenthood Center is one of the finest parenthood centers in the city. They offer appointment basis services, which are time based, efficient and reliable. They also offer family appointment check ups. Edmond Planned Parenthood Center is another parenthood center within the city. It offers all types of STD testing, treatment and prevention measures. No congestion in their clinics and offer better prices for their services.
HealthCARE Express is an urgent care within the city of Midwest. It is a walk-in basis clinic that attends to all STDs. They offer counselling, treatment and prevention services to all their clients. Their diagnosis are time based and accurate. Access Medical Center Urgent care is another urgent care within the city. With several branches across the city, the facility offers fast and reliable STD diagnosis. All the above facilities dispense condoms and offer contraception use education to their clients.
Better Sexual Health in Midwest City, OK
Being one of the largest cities in Oklahoma, Midwest has experienced an incredible economic growth over the years. Growth in economy along with the growth in technology in the city and the availability of different cultures due to different races have played a great role in the alarming increase in STD infection rates in the city.  
The population of the city has been escalating over the years and that has in turn affected the employment rate within the city. The unemployment rate triggers the rate of STD infection in the city. The Oklahoma Health Department has proposed comprehensive sexual education to be included in High schools and Middle Schools curriculum to help equip the youth with the right sexual education. This would act as a foundation for mitigating the spread of STDs in the city. Improvement of all health facilities including private and public centers is also considered as a step forward in reducing the rate of infection.