Getting tested for the autoimmune deficiency virus isn't just for "other" people, it is something that everyone should have done. If you've been avoiding it because you don't like having blood taken, the Winnebago County Health Department on Division St. can use an oral swab instead. No needles are involved so you can put that free to rest. It might not always be available, but just let the receptionist know that you don't want a blood test and they'll let you know if they can take a swab at that time.
Crusader Community Health has a network of care centers. All carry conventional HIV tests, but the one on W. State St. can perform a rapid one. This way you'll know your results before the end of an hour. Fees are reasonable, but registration into their system is a must.
The AIDS Resource Center of Wisconsin provides conventional testing to anyone that is considered to be at an elevated risk free of charge. Residential restrictions could apply regarding the cost, but they treat anyone that is there during their open hours. Check their online calendar for "free testing days". Be ready to stand all day, but it could be worth the trip across the state line. If nothing else, you'll enjoy the scenic drive.
Any Lab Test Now and Quest Diagnostics are two private labs. Testing and early detection are at both, and you won't have to wait. Since it is a lab, discretion won't be too hard. Just look to see which one is closest to you.
Schools have two choices, they can teach sexual health or not. What they can't do is have a lesson plan that pushes only for abstinence. Since not all districts and parents agree with sex education, many schools have simply drop boys and girls' health classes. With almost zero information coming in, including from Planned Parenthood, it's little wonder that STDs in schools are through the proverbial roof.
You can search for and find information on the web and in library health sections or attend a community-based event. The county has a program that promotes health and wellness. Details are at any of the health centers run by the county.
Health educators are on staff at Crusader Community Health, along with translators to ensure that their message of safe sex gets out.
The ARCW works hard to reach everyone. Galas, auctions and national testing days are some of the events they hold. Classes are open if you want to learn more. Counselors are always available to answer all your questions in person or by phone.
It is still possible to get educated about your sexual health even if your school has dropped it from their schedule. You might have to put in extra time, but when you remain healthy you'll be glad you did.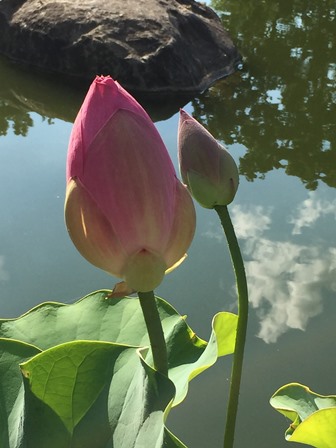 The Rock river runs through it, giving each bank its own unique feel. Trails run beside it, along with sprawling gardens. Downtown is filled with shops and restaurants, and then there are the rotating exhibits at the Tinker Swiss Cottage Museum. What Rockford doesn't seem to have is a handle on STIs. Hopefully this will change once you get tested and let everyone know that it is something they should do.