STD Testing and Sexual Health Education in Streamwood, IL
Are sexual education programs required in Illinois schools? Sexual education programs are not mandated in Illinois schools. Although sex education is not mandatory, health education is required. This health education does not necessarily include topics such as sexually transmitted diseases and contraception.
However, HIV education is required in Illinois. All health education programs must be medically accurate.  In addition, medically accurate about abstinence must be included. This information is critically important to reducing HIV rates in the state, especially among teens and young adults. Reducing high risk behavior can lead to lower rates.
The school board at Elgin Area School District U46 provides a comprehensive list of district policies. Health education is discussed in the policy but with not details. There is no mention of STD prevention or discussion about teen pregnancy. The policy only states," Every student will participate in programs of health and physical education, as required by law."
It's important that schools and school district state clearly that sexual education is necessary to address rising STD rates in the area. Discussion of topics including STD prevention, HIV prevention, teen pregnancy, condom use and other contraceptives is required to teach teens and young adults about responsible sexual behavior.
Streamwood High School, Hilltop Elementary School, Canton Middle School, Sunnydale Elementary School and Ridge Circle Elementary School are among the various schools in the Elgin Area School District U46 that require comprehensive sexual education resources to help students learn about sexual health.
Sexually Transmitted Diseases and Demographics in Streamwood, IL
Although Streamwood is located in Cook County, its demographic makeup is slightly different than the county as whole and Chicago especially. According to the 2010 census, the racial breakdown of Streamwood was 66.0% White, 4.5% African American, 0.9% Native American, 15.0% Asian, 0.04% Pacific Islander and 10.6% some other race. These demographic factors affect how STDs spread in the area.
Cook County reported 41,056 cases of Chlamydia in 2016 at a rate of 790.3 per 100,000 population. In the state of Illinois, there were a total of 72,201 cases. The highest affected age groups in Illinois were 15-19 and 20-24 year old individuals. The number of female cases was double the number of male cases. There were 48,128 female cases and 24,008 male cases in 2016.
How did Gonorrhea rates in Illinois breakdown by demographic factors? More cases were reported among males than females. In fact, male Gonorrhea rates were almost 50% higher.  There were 8,920 female cases and 12,255 male cases. Most of these cases were found among teens and young adults. In fact, 68% of all male cases were reported among individuals age 15-24 years old.
The early Syphilis rate was highest among African Americans in Illinois. The rate for African Americans in 2016 was 53.4 per 100,000 population. This rate was double the rate among Hispanics (25.0 per 100,000 population). The rate among African Americans has increased since 2012. In that year, the rate was 43.0 per 100,000 population. This is much higher than the statewide average of 18.0.
Individuals aged 15-24 in Cook County were most affected by Chlamydia.

Gonorrhea rates were almost 50% higher for males than females.

African Americans in Illinois had a rate of 53.4 per 100,000 population in 2016.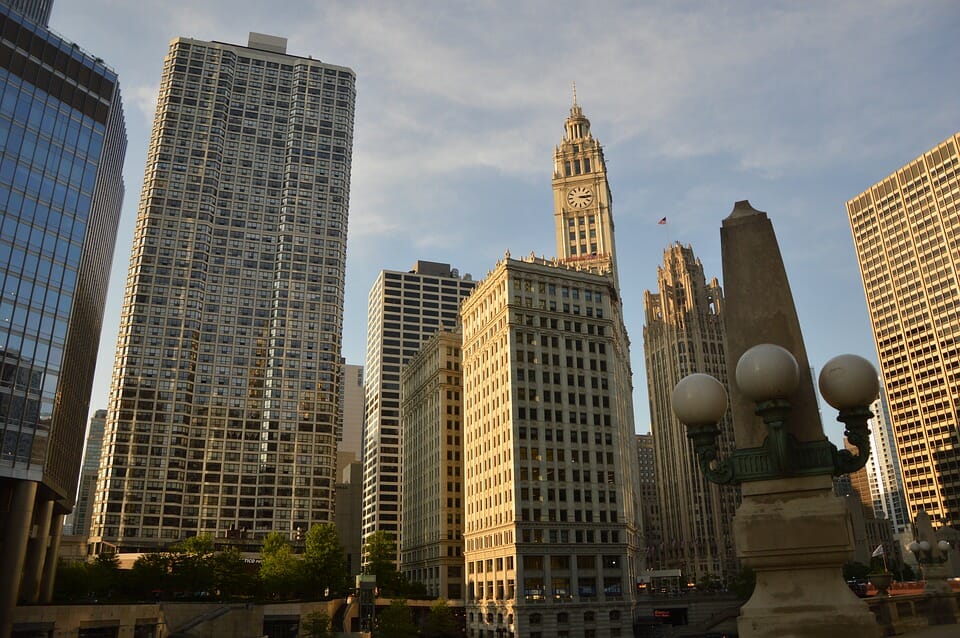 STI Testing Resources in Streamwood, IL
To reduce the spread of STDs and HIV in the Streamwood area, the Cook County Department of Public Health has promoted greater access to STD testing in the area. There are a number of highly recommended STD testing centers and health clinics in the Streamwood and Cook County areas.
Renz Addiction Counseling Center is a nonprofit organization committed to "empowering individuals to lead healthier lives." The clinic is located about 10 minutes from Streamwood at One American Way in Elgin. The HIV Prevention Program offers Chlamydia Testing, Free HIV Testing, Gonorrhea Testing, Rapid HIV Oral Testing and Syphilis Testing.
Greater Elgin Family Care Center is another health clinic in the Streamwood area that is recommended by the Cook County Department of Public Health. Streamwood Community Health Center and Seneca Health Center are two locations in the medical group that offer STD testing.
The nearest Planned Parenthood location is about 35 minutes from Streamwood. The Aurora Health Center is located about 20 miles to the south. Trusted and quality STD testing are available at this and other Planned Parenthood locations. The clinic offers tests for Chlamydia, Gonorrhea, Herpes, HIV and Syphilis.
Two urgent care center within about 15 minutes of Streamwood are Physicians Immediate Care – Hanover Park and Northwestern Medicine Convenient Care Bartlett. At both locations, STD testing and treatment services are available for Chlamydia, Gonorrhea, HIV and Syphilis. Health insurance is accepted here. Walk-ins are welcome, but it's always best to call ahead.
Better Sexual Health in Streamwood, IL
Did you know that there were 41,056 Chlamydia cases in Cook County in 2016? There are more cases in Cook County than anywhere else in the state of Illinois. This number is very high, and it increased from the previous year. STD rates like this require serious attention and effective action to reduce the spread.
STD testing is not just important. It's imperative. Safe STD Testing can lead to better sexual health for you and others. Chlamydia, Gonorrhea, Syphilis and HIV testing are available in the Streamwood area. Visit one of these locations for quality STD testing resources and sexual education information.