Local schools teach family life education, realizing that students do not always abstain from having sex, potentially engaging in risky sexual behaviors. The school district consistently ensures that students learn about HIV and other sexually transmitted disease (STD) topics in a required course in grades 6, 7, or 8.
Area schools also provide information to students regarding the relationship between HIV and other STDs, along with educational information about other behaviors such as the use of alcohol and other drugs that potentially lead to risky sexual behavior and an increased risk of contracting an STD.
Local residents can also receive testing for herpes when being tested for other STDs. Even if you do not have symptoms of herpes, you should always get a herpes test during your STD testing in Williamsburg VA. This is because herpes, like HIV, can lie dormant for quite some time, allowing you to carry and transmit it without even knowing that you contracted herpes.
Every person in Williamsburg should have regular HIV testing at a local clinic. The quick and easy testing for HIV means that you do not have to miss any events in town and that you can still make your dinner date. Committ to regular HIV testing at a local STI clinic.
Local officials report demographics for sexually transmitted diseases by age, race, gender and other categories. Although population grew by just over 22 percent between 2000 and 2014, the population of the city in 2014 stood at just 14,691. Yet notable disparities exist when considering STD rates among certain demographic groups.
For example, black residents make up less than 14 percent of the population in the city, yet African Americans make up 37 percent of the HIV cases in the area. Similarly, Hispanic residents account for less than 0.7 percent of the population yet Hispanics account for nearly 20 percent of HIV cases.
Another demographic influence is the fact that the median age of residents living in the city is 24.7 years. The much younger population potentially plays a major role in local STD rates.
Additionally, women are more than twice as likely as men to have Chlamydia and cross-contamination of gonorrhea and Chlamydia.
With the median annual income of residents standing at less than $50,000, low incomes of some people likely play a role in the prevalence of HIV/AIDS and other STDs. Education and awareness about sexually transmitted diseases may not reach lower income individuals as easily or frequently as people that are more affluent. Some people living in poverty might avoid seeking treatment because of lack of ability to pay the medical bills or prescription costs.
The availability of several STD clinics in the city means that no matter which demographic groups you belong to, you can receive comprehensive, quick and easy STD testing.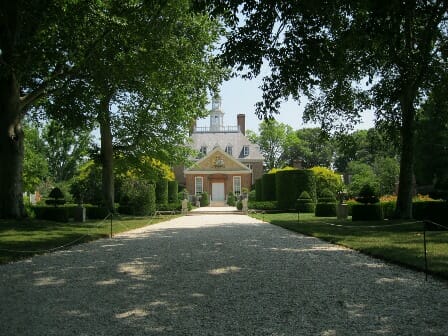 Colonial Americans likely envisioned the local area as a city for people looking for a better lifestyle. A better lifestyle in the area includes having access to STD testing and treatment. Education, awareness and encouraging others to make the commitment for regular testing likely helps put a dent in local STD rates.
No matter your age, sex, race, sexual preference or other demographic groups, you can still get tested. Improve your sexual health by committing to having regular, free STD testing at a Williamsburg VA clinic. Encourage your partner, friends and family members in the area to improve their chances of a healthier life by getting confidential STD tests.