Looking for a Low Cost or Free STD Testing Clinic? Let's See What's Available in Columbus, GA
You might not always see a clinic or testing facility, but they're there. There just might not be as many as you would expect, given the STD rates.
So, where can you go when your options aren't numerous and you want to avoid the greater metro area?
The Columbus and Georgia Department of Community Health, on Cormer Ave, offers education and provides conventional STI testing. The hours change daily, which is confusing, and the fees aren't easy to figure out either. However, they do encourage you to inquire about free Syphilis testing.
What has become the place where everyone goes are the Columbus GA Free & Income Based Clinics. They have 11 locations, which is partially why they are the ones that everybody knows about. Payment ranges from completely free to a sliding scale. The service and your income will determine where you fall. Appointments are suggested, and not every one of their clinics has the same hours or services. Privacy might not be possible, due to the clinics' popularity.
UrgentCare and its centers aren't just small satellite emergency rooms, they also provide STI testing to the public. There are a dozen clinics around Columbus, and walk-ins are encouraged and welcome. No appointments will be accepted so you might be there for several hours. Payment is also needed upfront or insurance details provided.
Affordable or Free HIV Testing Clinics Near Columbus, GA
HIV and AIDS, while rates aren't improving they're not getting much worse. This is because certain groups have been formed to tackle every aspect of the virus. With just a couple of years behind them, many are looking forward to seeing what can be accomplished in the future.
Chattahoochee Valley Better Way Foundation is one small local group that is helping people live better with the disease. While testing isn't provided, they can recommend someone that will treat you with respect and dignity. Sometimes this isn't easily found, even today.
A disadvantage with free HIV clinics is that it can take up to 7 days to find out the results of the test. One week of worry and stress is a lot to deal with. If you're determined to go to a public clinic, look for one that has rapid blood and oral HIV testing. Now, results can be available in less than 3 days.
This testing is available at the Columbus and Georgia Departments of Health clinic, across the street from Ashley Station Apartment Homes.
There are no prior requirements. Simply walk-in and ask about their opportunities for free HIV testing.
If none of these facilities are nearby, private HIV testing is a viable option. Discreet with fast results, fees also tend to be lower at the lab.
STD Testing and Sexual Health Education in Columbus, GA
Disputes over what kids learn in health class are erupting, and no one has an idea on how to come to a resolution. So, this has left it up to the districts to decide what is or isn't included.
Abstinence is a given, and most don't see this changing. Unintentional pregnancies are down, but not by enough to claim that this approach is working. Considering how many highschoolers are STD positive, it would seem like the answer is "no".
C V Foundation for Better Living is picking up some of the slack. They want to eliminate the stigma that's around AIDS and HIV. This includes inviting the community to events and holding classes that all are welcome to attend.
Sadly, Planned Parenthood and its extensive resources is farther away than most people are willing to drive. This has left a wide gap in educational materials. Even free condoms aren't easy to come by.
There are available sources of information for anyone that wants to learn more about STIs and their potential side effects. You just have to look a little harder than the closest high school.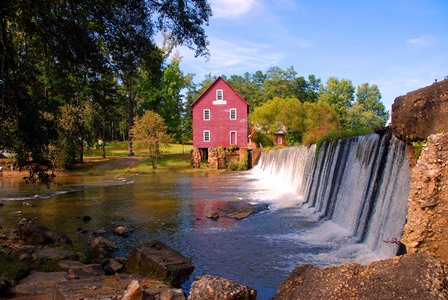 Better Sexual Health in Columbus, GA
Hopefully you're not too depressed after learning how desperate the situation is becoming. There's still hope. It only takes one person to make a change, just look at the founder of the Chattahoochee Valley for Better Living. He turned his AIDS diagnoses into something positive for the community.
Marvel at the skies through the telescope at the observatory and look down from the promenade at the skeletons of 19th century battleships. When you're done, go through the necessary steps for private STI testing.