Looking for a Low Cost or Free STD Testing Clinic? Let's See What's Available in Augusta, GA
When infectious diseases are mentioned, don't be surprised if someone presumes you're discussing tuberculosis. It's starting to be a real concern, and TB testing and prevention isn't hard to find.
This also has a slight positive side, most places that screen for TB also look for STDs.
The Communicable Disease Control Program evaluates for all of these viruses and are on North Leg Rd in the East Central Health District. Affiliated with governmental agencies, there is a set process that all clients must follow. Everyone tested must agree to counseling if they're positive, and results will be reported to the state. This is a legal requirement. Procedural costs vary and might be too high for everyone to comfortably pay.
Sexual Wellness has several centers in the Augusta–Richmond area. Times change with the location so double check first. Since you'll have an appointment, you can breeze in and out. There is even a coupon you can use, but it doesn't lower the expenses that much. If price isn't an issue, only speed and privacy head over today.
The funding loss that started when the two leaderships combined is still having an effect. Augusta's clinic on West Wheeler Pkwy had to close. Previously by the busy mall, it was a popular location. This has left a large gap in affordable health services for anyone living nearby.
Happily, Richmond County runs an STD testing center on Laney-Walker Blvd. They check for all communicable diseases, and give you the chance to pick between conventional, oral and rapid testing. Tips on prevention, notification and education are available if you're interested. Hours are standard, and no appointments are accepted over the weekends. Fees can be affordable, but qualifying isn't as easy as it should be.
South Augusta hasn't been forgotten. A county sponsored center at Windsor Spring Rd is open till 5pm weekdays only. Plan to be there for up to 2 hours, before you can see a healthcare specialist. Some complaints about staff knowledge and professional have been made, so keep this in mind.
Affordable or Free HIV Testing Clinics Near Augusta, GA
Are you sure that HIV and AIDS will never touch you? Have you been taking notice of the surge in recent diagnoses? This virus doesn't pay attention to who you are having sex with, or gender and age. It is true that gay and bisexual men are the most affected, but don't think that everyone else are in the clear.
Even though some HIV testing sites have been lost, you're not out of places to go.
Drive down Mike Padgett Hwy and you'll find Serenity Behavioral Health Systems. They welcome anyone over 18 looking for a conventional HIV blood test. Typical business hours are observed, except on weekends. They can even put you in touch with resources if you or someone you know is HIV or AIDS positive.
Augusta University takes students and faculty's health and safety seriously. The Ryan White Program and Clinic is close by, though it is at a confidential location. You must call first if you want to be admitted through the doors. The United Way of the CSRA, Inc. is also tied closely to the RWP. Once you've taken care of yourself, check out the assorted ways you can volunteer and make a difference.
Georgia's department of health has facilities that cater to those in rural locations. Vaccinations for Hep A, B and HPV are here, along with conventional HIV testing. For some the procedures are completely free, but not everyone will meet the requirements. Insurance can be a problem, and there is no telling how long you'll have to wait.
If a public testing station isn't what you are looking for, a private lab might be a better fit. You'll have plenty of testing options, without loss of privacy or extensive fees.
STD Testing and Sexual Health Education in Augusta, GA
If you are trying to locate information on STDs, beyond what is required in health ed., you will have to go outside of the schools.
The Ryan White Program has always been a wealth of info, though it often centers around AIDS and not the others. However, if you, your partner or someone else is dealing with the autoimmune infection their support and resources can be invaluable.
Along with encouraging volunteering, the United Way of the CSRA, Inc. also works to educate anyone that steps into their reception area. Pamphlets are easily accessible, along with other helpful materials. You don't need to be a client to utilize their educational sources.
STI and reproductive health clinics remain your best opportunities for education, and this doesn't bode well for residents. Finding educational opportunities for sex therapies isn't as difficult as locating material on how to improve your chances of avoiding STDs. It almost seems that they would rather concentrate on how well you perform sexually and with whom, instead of solving the health issue. Sadly, they are not alone.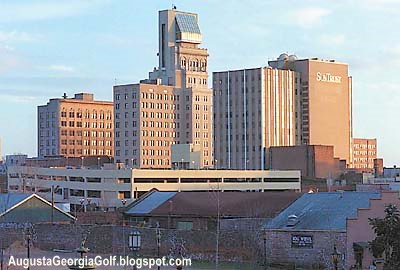 Better Sexual Health in Augusta, GA
Their love for history is what's causing the problems with the city and county governments merging. Both have existed since the Revolutionary War. Combining the two meant a loss of history and identity to some, but this shouldn't have an impact on available health care.
Considered "rural" by some, and with fewer health facilities than more populous areas, finding somewhere that is convenient can take some searching. While public clinics may be few, private labs are popping up. No one will know the exact reason you're walking in, and you can be finished before the shops and restaurants on the Augusta Riverwalk close for the day.