Looking for a Low Cost or Free STD Testing Clinic? Let's See What's Available in Savannah, GA
Planned Parenthood is a welcome presence, and you can find them on E. 71st St. Interpretation is available for many languages, ensuring everyone feels at ease. This is even available by phone. Hours are limited so check before leaving your home. You might not know this, but there are some STI services available 24/hrs., you just have to let them know first.
Chatham County Health Department, on Eisenhower Dr., is there for anyone looking for help and testing. They do stick to regular 8am to 5pm weekday hours, but with an appointment you rarely have to wait. The center is large and inviting, ensuring it is large enough to serve its area. Insurance is accepted, but don't worry if you are without. Costs are often based on your ability to pay at the time of service.
Urgent Care has several facilities in Chattanooga, which makes it convenient for almost everyone. Depending on when you arrive, there could be a long wait. They do care for every aspect of your health, not just the sexual one. If you are below a certain income level, some fees may be waived. It is always best to ask before you give a urine or blood sample.
You might already be familiar with The Union Mission, on Drayton ST. They are staunch advocates for the homeless. One of their goals is to end sexual diseases, especially in the disenfranchised communities. Testing prices are donation only, but this doesn't include everyone. If you bring home above average wages, you shouldn't expect a discount. Interested persons can call for additional details. There is also a center on Fahm St. that might be closer to you.
There are pros and cons with each of these choices, but you do have others.
Affordable or Free HIV Testing Clinics Near Savannah, GA
Your county health department does have your best interests at heart. Not only will there be testing for the 3 common STDs, but HIV screenings are often part of the package.
Sometimes, it might require a question, but most are more than happy to do so. You might even be shocked to know that sometimes it's free of charge.
The Coastal Health District has a free walk-in program that is open to everyone. All you have to do, is walk through their easy open doors. There's nothing more to it. There are three locations, so you shouldn't have to drive vary far.
PP (Planned Parenthood) includes this as part of their normal services. If you're worried about your privacy, then you might want to reconsider. This is a very popular place for Chatanoogans to go.
Online ads are another way you can find a safe and confidential place but be cautious if it sounds too good.
It might seem like there are only a few places where you can go, but public and county clinics aren't your only picks. Private labs have similar amenities, only without the drawbacks you'll run into elsewhere.
STD Testing and Sexual Health Education in Savannah, GA
There are bills under review in the state senate that could bring sweeping changes to how sexual health is taught. While it does only deal with abuse, it could open a doorway to other needed discussions.
What this bill would change, is that teachers would no longer be in legal jeopardy for discussing what sexual abuse is.
Why should this be under debate? It is because once sex and abuse are allowed in schools, children would naturally ask awkward questions. Some of the answers many feel are not up for discussion. This is simply because they are not comfortable with the subject.
Health centers run by the county and Georgia are taking decisive steps to ensure that everyone has access to the information that they need. Others are also following suit to ensure that the communities they serve have access to the educational materials that they need.
One that stands out is Chatham Care. Their classes are held frequently, and they've ramped up their advertising campaigns. They proudly celebrate World AIDS Awareness Day and encourage everyone to take part. Their HIV director was recently awarded "Certified Nurse of the Year", by the HIV/AIDS Certification Board of Nursing, and they're determined to continue this legacy of care and education.
Even if you don't feel comfortable heading into a clinic, remember this is information that is important for your health.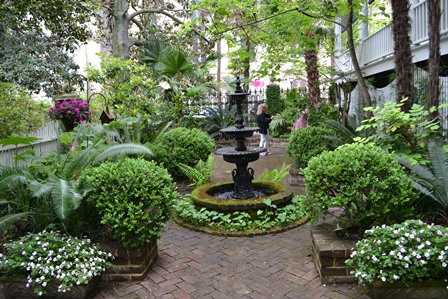 Better Sexual Health in Savannah, GA
Now you know, STDS are a real threat. They are not something to be easily dismissed. You can spend your days enjoying the cuisine and touring the historic district, but this won't help the problem.
The only thing that will is to get yourself screened, and every you know. If you take the private route and go through a lab, you won't miss a thing in Savannah.