Looking for a Low Cost or Free STD Testing Clinic? Let's See What's Available in Fayetteville, NC
Unlike some southern cities with smaller populations, Planned Parenthood is welcome here. Conveniently situated near the technical community college, and the Airbourne Museum. Students can go between classes and visitors on their way to learn about special forces history. Their website even showcases road closures, leaving you almost no excuse not to go.
They have everything a man or woman needs to stay healthy. Costs of the tests are determined by what is entailed, and insurance is accepted. Stigmas do surround PP facilities and protests out front can make remaining anonymous an impossibility. Especially, when the local news takes notice.
Cumberland county has clinics open in neighborhoods. Unlike private ones, affordability is rarely a concern. Hours are set to accommodate everyone, even those working throughout the week. The one clavate is that not every one of the county's facilities have tests for herpes or hepatitis. If this is a particular concern, you can call to make sure that you're covered.
MinuteClinic is becoming the "goto" option for many. Open past the time when most people are off from work, and all day on the weekends. Closing times vary, depending on how many are waiting, which means you might get the chance to talk with a neighbor. A bonus associated with them is their close partnership with CVS pharmacies. It's a breeze to fill your prescription for antibiotics, if necessary.
Affordable or Free HIV Testing Clinics Near Fayetteville, NC
All clinics and labs that provide STI testing, can and will test for HIV and/or AIDs. Some include it as a packaged deal, while others only check for the virus if requested. It's always best to ask, this way you can be sure.
Anyone living in the down or midtown areas are in luck if they're trying to find HIV testing that's not expensive. The county has an office open to the public, and Community Health Interventions and Sickle Cell Agency Incorporated offer education and testing, occasionally free, for Syphilis and HIV and others. Based on a first come first served, it's best to get there early.
Fayetteville is trying to improve its approach to STDs. Clinics are more numerous, but the opportunities for low-cost and free testing aren't as plentiful as most would like. Hopefully, this will change in the coming months and years.
STD Testing and Sexual Health Education in Fayetteville, NC
Many are wondering why it seems like STDs are suddenly becoming a concern. Rates are rising, but this doesn't necessarily mean that it affects them. This right here, is a reason why the rates are making headlines.
Monogamous relationships and abstaining all together don't ensure that you'll never get one of these diseases. Once they are news worthy, it typically indicates that everyone needs to pay attention.
North Carolina is not alone. It's health problems mirror other states. Dollars being sent elsewhere is limiting everyone's ability to respond to the potential epidemic.
While not a densely populated city, it does have a large number of 20 something year olds. They think that stds are an "old peoples" disease. This feeling of invincibility extends to all aspects of their lives. If there's no chance of them getting infected, why bother with testing? It's this, and other misconceptions, that are sending health activists out in the community with their message that anyone can windup with a STI.
N. C. AIDS Action Network is lobbying for funding, so they can tackle everything from education to testing and treatment. Other assistance programs are also trying to help mitigate the cost of caring for this disease, but funding is often sent elsewhere. In a city that is trying to take a step forward, it's healthcare system for HIV and other infectious diseases is still trapped in the past.
With education basically nil and organizations struggling to pay their bills, it's little wonder that many think that they won't ever have to deal with the symptoms and side effects of STDs.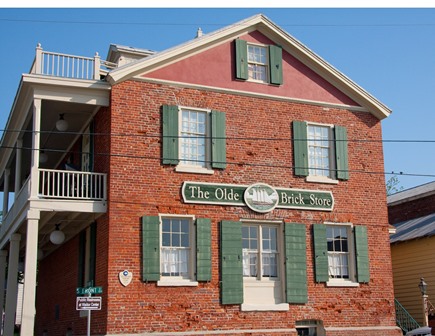 Better Sexual Health in Fayetteville, NC
Victorian homes and magnificent gardens are what many envision in Fayetteville, but this historic and quaint façade hides the ugly truth. Whether it's due to inattention, funding or people simply do not know, diseases that are passed sexually are becoming more common and even 20 somethings are in the crosshairs.
Panic or ignoring the issue won't solve anything. Since this is echoed by healthcare organizations, there are STI testing resources near you. Lines are minimal, if you make an appointment, and you'll find the answers to any questions you might have. Regardless of the status or type of relationship, and your age it pays to get tested, optimally at least once or twice a year.
www.cdc.gov/nchhstp/stateprofiles/pdf/north_carolina_profile.pdf