The city offers a number of great resources to educate its community surrounding the topic of Sexual health, safe sex practices, and STD's all together. For example, for those who are interested, there are a number of pages on a number of the city's websites outlining educational and statistical information regarding STD's, safe sex practices and prevention of STD's all together. Additionally, sexual education is a topic that is taught within the public education system. The city also provides free STD testing to its community to help promote sexual health awareness.
However, within the 2015 HIV and STD Surveillance Report conducted by the health department of North Carolina, the number of young individuals contracting STD's were significantly higher than any other age groups. More specifically, individuals who were between the ages 15-24 typically made up more than 55% of all cases. When looking at the previous 5 years, it became clear that this was a recurring issue, and that those between the ages of 15 and 24 were most at risk.
Due to this, many community members feel that more can and should be done to educate the younger individuals residing within the state. There have been discussions about teaching sexual education at younger ages, undergoing a public marketing campaign to educate the community of the severity of STD's, and even discussing this matter with parents within the state.
The city is populated with a number of diverse individuals and that is what makes the city so special. Unfortunately, while taking a closer look at ethnicities associated with sexually transmitted diseases including Gonorrhea, Syphilis, and Chlamydia, one stood out more significantly than others.
Over the past 5 years, African Americans made up more than 54% of all Gonorrhea cases within the state. Of course, the percentage varied between the years 2011 and 2015, but was generally around 55%.
The percentage of African Americans contracting Chlamydia offered a lower percentage, yet still high overall. For example, throughout the years 2011 – 2015, between 37.8 and 41.6 percent of all chlamydia cases were from those who described themselves as African American Ethnicity.
The data also revealed that females were more at risk for some STD's than males. In 2015, the number of reported chlamydia cases from males was 14,586, while the number of reported cases for females was 39,784 for the entire state. This puts females at more than 2X the risk than males for Chlamydia. For other STD's such as Gonorrhea, the number of cases between males and females was about equal.
Overall, African Americans and those between the ages of 15-24 are the most at risk for contracting an STD. The rising number of STD cases is something that is alarming and should not be taken lightly, and the most at-risk individuals for Contracting STD's should be the main target for awareness of information and resources readily available to the public.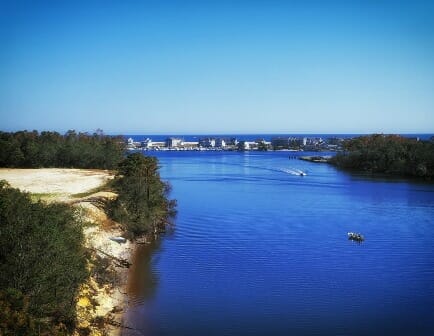 The beautiful city does offer a number of resources and services to the general public including STD education and testing. In order to help reduce the rising number of STD cases, you should regularly get tested. There are a number of locations throughout the city that do offer STD testing that many individuals commonly use.
With that being said, if you're looking for a clinic or health center that offers increased privacy, quicker test results, and an overall hassle free experience, you may want to consider calling to schedule confidential STD testing. This way it will only take you a few minutes at a conveniently located lab.
No matter where you end up taking an STD check, be sure to frequently touch base with your sexual health. Doing so will keep you safer, healthier, and help decrease the spread of sexually transmitted diseases.