Like many other states, Delaware requires education about sexuality as part of health education in kindergarten through twelfth grade. According to state policy, sexuality education must include an "HIV-prevention program that stresses the benefits of abstinence from high-risk behaviors."
However the abstinence-only approach is not necessarily effective. The Delaware Adolescent Sexual Health State Plan says that young people are more likely to have sex at early ages, have more frequent sexual activity, have more sexual partners, and are less likely to use protection than adolescents in other states. as shown in the below statistics from 2007:
57% of female high school students and 62% of male high school students reported ever having had intercourse compared to 46% of female high school students and 50% of male high school students in the U.S.
5% of female high school students and 15% of male high school students reported having had sexual intercourse before age 13 compared to 4% of female high school students and 10% of male high school students in the U.S.
17% of female high school students and 27% of male high school students said they had been sexually active with four or more partners compared to 12% of female high school students and 18% of male high school students in the U.S.
Because of these risk factors, STD testing is of critical importance for teenagers who are sexually active.
For example, teens may not know that some STDs can be spread even without intercourse, or that many STDs don't have any outward symptoms. One example is herpes – most people infected with this virus do not have symptoms, but outbreaks can cause painful sores that take weeks to heal and cause a great amount of shame and embarrassment.
However, herpes can be detected with a simple blood test. This is even more important since having certain types of herpes can increase the risk of contracting HIV, even when no symptoms of herpes are present. Because the state has one of the highest rates of HIV in the country, with many cases coming from the area, HIV prevention and testing is critical.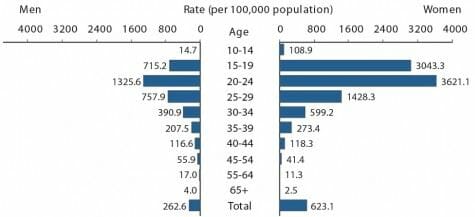 New Castle County has the biggest population of Delaware's three counties and also has the highest number of HIV/AIDS cases. Most of these cases come from the Wilmington metro area – though Wilmington comprises 14% of the New Castle County population it accounts for 42% of the county's individuals living with HIV/AIDS.
As in many other parts of the country, African-Americans are affected to a greater degree by HIV/AIDS. in Delaware, though African-Americans make up only 21% of the overall population, 66% of the state's HIV/AIDS cases are African-Americans. In Wilmington, over half the population is African-American. The median age is also around 33, and a younger population is often more likely to have a high incidence of HIV/AIDS and other STDs. However females are more likely to be diagnosed with chlamydia.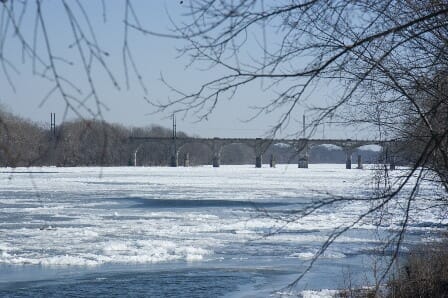 This is the city "in the middle of it all" with something for everyone. Luckily that includes access to fast, discreet STD testing. You know you need to get tested to protect your sexual health and happiness. In the time it takes to schedule free, confidential STD screening you can have peace of mind so you can get back to planning your next trip to the Brandywine Zoo or Frawley Stadium.
http://dhss.delaware.gov/dph/chca/files/deyouthshsp.pdf