STD Testing and Sexual Health Education in Camden, NJ
We still need to ask the question if teens are getting all the information they need from their high school sex education classes. One who believes it is not enough is Nicole Cushman.
Cushman is the executive director of Answer and part of a program at New Jersey's Rutgers University/Center for Applied Psychology. Answer is a program dedicated to promoting access to comprehensive sex education.
Cushman feels that comprehensive standards don't always translate to effective teaching. She notes that students are not always satisfied with the information they are getting in school. She reports that young people are not getting in the classroom a safe place to talk about relationships and sexuality which is what they need.
Students report that they get clinical information in the sex education class. The class does not address their lives. They want sex education that is relevant for everyone. Some teachers do not feel comfortable addressing gender identity issues. Students are accepting of LGBTQ individuals. Students are also coming to terms with their sexual identity at a younger age.
Cushman does not want sex education to be a place for young people to divulge personal information. It should be a place for discussing issues and not personal situations. She said sex education is challenging and requires a unique skill set. Cushman is devoted to teacher training. She feels that many teachers do not now get adequate specialized training when getting their credentials.
They are in a classroom with a curriculum and standards and not much guidance. She has worked with the New Jersey Department of Education to help with this. The state board of education adopts standards on what to teach for sex education.
The state law requires schools to stress abstinence as the only reliable way to prevent pregnancy. The school and district choose how best to instruct students in the district about those standards.
Affordable or Free HIV Testing Clinics Near Camden, NJ
There is a marked increase in the number of newborns born with syphilis nationwide. New Jersey is one of 19 states that did not report a single case of a newborn with syphilis in 2015. The last case here was in 2012. However, every county but Cape May reported at least one case of syphilis.
Cooper University Hospital is located in Camden, NJ. It is one of the places you can find information about STDs, their testing, and treatment.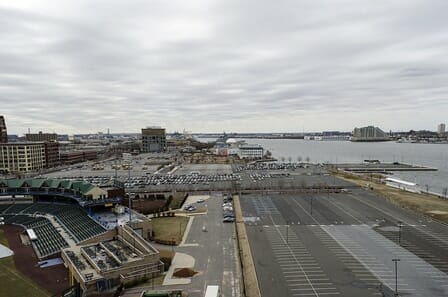 STI Testing Resources in Camden, NJ
There are many resources available to you in your city and the Camden area for you to learn about STDs and where to get testing and treatment. Planned Parenthood/Camden Health Center, an area high school, an area hospital, or a testing service could help.
At the Camden Health Center/Planned Parenthood facility you can get STD testing, treatment, and vaccines. Remember the center deals with both women's and men's issues. With regard to STD testing, diagnosis, and treatment this includes chlamydia, gonorrhea, syphilis, and other conditions such as bacterial vaginosis, genital warts, herpes, and trichomoniasis (trich). HIV testing and diagnosis are also services provided at the site.
You can also get information on STD prevention, condoms, female condoms, and dental dams at Camden/Planned Parenthood. Services are available on a walk in basis or by appointment.  The facility can use a urine sample to test for chlamydia and gonorrhea. If you test positive, you can get treatment for yourself and your partner. A finger stick blood sample can provide a rapid HIV test. Results are available in 10 to 40 minutes.
A service such as Plush Care or STD Test Express could be another option for you. Plush Care advertises that its service is easy. They are 100 percent confidential too. You order your test. Then you go to a local lab. Then you get your results. You can get a lab test without talking to a doctor if you want.
If you are not sure which tests to order, the Plush Care service can help you. You get a personalized form to take to the lab. You provide either a urine or blood sample. You get results via email in 3 business days. If you test positive you can talk with a doctor at the service to get a treatment plan.
The East Camden Health Center is another option. The facility offers HIV testing and can refer you to another clinic for additional screening for other STIs. HIV is the most dangerous STD.
Better Sexual Health in Camden, NJ
Whether you go to Camden Health Center/Planned Parenthood, a high school counsellor or nurse at an area high school, an online service, or a clinic or hospital, you can find in your area information about STDs, testing, and treatment. While STD rates are high in the Camden area, help is available in your city in the way of testing and treatment that is confidential, discreet, compassionate, and effective, with many facilities having a bilingual staff.