STD Testing and Sexual Health Education in Pawtucket, RI
Sexual education makes a difference in teaching teens and young adults about their bodies and about ways to prevent the spread of STDs. These are important issues and require serious discussion. Schools are best positioned to facilitate lessons on these topics.  
The Rhode Island Department of Education is committed to comprehensive sexual education programs in public schools. The state is a leader in implementing robust sexual education initiatives to combat the spread of STDs.
These programs include the Rhode Island  Coordinated School Health Program, now known as "thrive," a program designed in coordination with the CDC. The goal of thrive is to prevent health issues in local communities and ensure health and safety in schools.
Thrive offers a variety of sexual education resources on its website. Information on sexual health and sexuality topics is available. Resources related to LGBTQ youth, teen pregnancy and family life can also be found.
Sexual education is included in the curriculum at Pawtucket schools. These schools include William E. Tolman High School, Charles E. Shea High School, Jacqueline M. Walsh School for the Performing & Visual Arts and Blackstone Academy Charter School. Samuel Slater, Joseph Jenks and Lyman B. Goff middle schools also offer sexual education programs. Nurses, guidance counselors and health professionals are available to discuss sexual health issues in more detail.
Sexual education programs in Rhode Island typically cover topics including human growth and development; personal skills; relationships; disease control and prevention; sexual health and behavior; family life; and societal and cultural issues.
Sexually Transmitted Diseases and Demographics in Pawtucket, RI
Recent census data shows that the racial mix of Pawtucket was 59.5% Non-Hispanic white, 20.4% Non-Hispanic African American and 19.7% Hispanic. 30.5% of households had children under the age of 18 living with them. The median household income was $28,124, and 17% of the population lives below the poverty line.
In 2015, there were 4,575 cases of Chlamydia reported in Rhode Island. The 20-24 age bracket showed the highest rates of Chlamydia. This trend is clearly present over the past 5 years. Females also show higher rates of Chlamydia than males. There were 3,037 cases reported among females and 1,312 cases among males in 2015. Despite being lower, the rate among males has increased over the last 5 years.
Similar to nationwide trends, the highest rates of Gonorrhea were found in the 20-29 and 30-39 age brackets. Gonorrhea rates in Rhode Island were higher in males than in females in 2015. This trend has remained constant over the past 5 years. Males and especially men who have sex with men (MSM) were most affected by Gonorrhea.
Syphilis rates in Rhode Island are higher in males than females. In 2015, there were 109 cases in males and 6 cases in females. Males had nearly 95% of all cases. The highest rates were found in the 20-29 and 30-39 age brackets. Again, males and especially men who have sex with men were most affected by Syphilis.
Statistics show that HIV rates in Rhode Island are highest among men. Reflecting nationwide trends, the cases in Providence County are most common among men who have sex with men.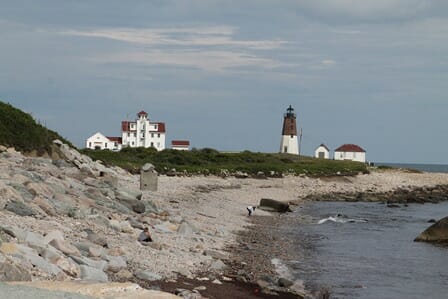 STI Testing Resources in Pawtucket, RI
Pawtucket is in reach of many of Rhode Island's best STD testing resources and healthcare providers. Of course, your primary care provider is a good place to go for STD testing. For low-cost STD testing services, you can visit one of the many facilities described below. The Rhode Island Department of Health provides links to additional STD testing locations.
Miriam Hospital is one of the best and most reliable facilities for STD testing in Providence. The STD clinic offers standard STD testing for chlamydia, gonorrhea, hepatitis B, hepatitis C, herpes, HIV, and syphilis. Rapid oral and rapid blood HIV testing is also available. The Miriam Hospital STD Clinic offers confidential HIV and STD testing on Wednesday, Thursday, Friday from 12:30-3:30pm on a walk-in basis, though these hours can change. The clinic is located at 1125 North Main Street in Providence, Rhode Island.
Rhode Free Clinic is the best place to go for STD testing if you are not insured and need a doctor. The clinic is located at 655 Broad St., Providence, RI 02907. STD testing and treatment services are available here by board-certified physicians, nurses and health professionals.
The nearest Planned Parenthood location to Pawtucket is Providence Health Center. This is the city's largest facility. It offers STD testing and treatment for bacterial vaginosis (BV), chlamydia, genital warts, gonorrhea, herpes, HIV (testing and diagnosis only), syphilis and trichomoniasis (trich). For STD prevention, the clinic also provides condoms, female condoms, dental dams and hepatitis B vaccine.
Blackstone Valley Community Health Care is another location you should consider for safe and reliable STD testing. The community health center has three locations in Pawtucket. STD testing and treatment are available in all of these locations.
Better Sexual Health in Pawtucket, RI
The majority of Rhode Island's STD cases are found in Providence County. Pawtucket's proximity to Providence makes the issue of STDs all the more important. For teens and young adults in the community, STD rates are especially alarming. Teaching students about STD prevention critical to public health.
Pawtucket residents have access to Rhode Island's top healthcare facilities. There are even a good number of low-cost clinics in the area that provide STD testing and treatment services. STD testing services can be found at Planned Parenthood, Miriam Hospital and Rhode Island Free Clinic. Consult these resources today for more information.
Additional resources:
Thrive Sexual Education
Rhode Island Department of Education
Rhode Island Department of Health – Find STD Services