Looking for a Low Cost or Free STD Testing Clinic? Let's See What's Available in Salem, OR
Quest Diagnostics and LabCorp have private labs that can handle every detail about your testing in a discreet and professional manner. They are the preferred choice of many, but not the only ones with affordable STI testing.
Oregon Department of Human Services has an office on Central St. They partner with several outfits to better serve everyone that calls Salem home. STI testing is one of their services, and since the cost can be negotiable it is popular. Accredited by the public health department, they are a safe option for many in need.
Often thought to be just a "women's clinic", Planned Parenthood strives to help guys, kids and females. This includes caring for their sexual health. Vaccines can be obtained for HPV, along with testing and treatment for most of the STDs. There are some strains that are becoming resistant to traditional drugs, and this could mean long term treatment. In this event they can provide referrals. If you are at their center on Wolverine St., bring your i.d. and proof of household income if you want a discount.
Enrolling as a patient will make it harder to stay anonymous, but you'll have to if you want to be seen at the Yakima Valley Farm Workers Clinic. They are tied in with Lancaster Family Health Center at Beverly so patients at one can use the other. This is helping to reach more people but is also leading to overcrowding in the clinics.
Several miles away, you'll enjoy the drive, is Oregon's Department of Human Services. Testing is reserved for only a few STDs, and HIV screenings can cost extra. If you really don't want to take a chance and accidentally bump into someone you're familiar with, this is a good option. However, if you're in need of additional services you might be better off closer to home.
Affordable or Free HIV Testing Clinics Near Salem, OR
Doesn't it make sense to get your HIV test alongside your screenings for STDs? You don't have to limit yourself, however. Sometimes it is the only test you're concerned about, and this usually means a rapid test for HIV.
Early detection is key when you want to continue to live a satisfying life.
Oregon Health Authority has Ryan White Program services. Their website discusses ways to end the virus and will help you find testing facilities that can provide testing and/or care. Some are free, while others do charge. They can also set you up with a case worker that will explain all the steps. Like everyone else they do follow legal guidelines and report all HIV positive cases to the right health authorities. What they don't have are tests for early detection. This you can find at most privately managed labs.
Some private facilities also have rapid HIV tests. This means that you won't have to wait several days or weeks to learn your status. When it really matters that wait can be incredibly stressful.
Just because there are not a ton of clinics advertised doesn't mean that there aren't clinics open and ready to help you care for your sexual health.
STD Testing and Sexual Health Education in Salem, OR
Oregon received an "A+" when the current sex education program was evaluated. So why are sexually transmitted infections still a problem?
The unplanned pregnancy rate is "acceptable" and contraceptives are easily accessible. Even emergency rooms are handing them out to anyone that asks. The most common answer to encroaching STD rates is that it will take time. Older generations are left out of the new education taught in schools, and some still sexually active.
If you think that you can't go back to school, you're wrong. Planned Parenthood is one of several health centers that have educational classes that deal with sexual health. Even those that aren't comfortable signing up for a program can still go home with literature they can read in privacy.
The state and county centers for health also put on events that center on education. All are open to the public, and most only require a nominal domination. Same goes for any seminar sponsored by the Ryan White Foundation.
Anyone that wants to find the information on their own can search online. Look for government sites or ones run by local health clinics. This way you can be sure that what you are learning is current and not an urban myth. The health section in your neighborhood library can also provide much needed information.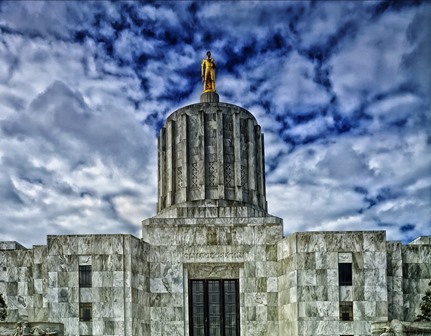 Better Sexual Health in Salem, OR
Thinking about touring the Hallie Ford Museum of Art or the Victorian home of Dr. Luke A. Port? Enjoy yourself but notice if you pass a STI clinic. Why not stop by? If it is a private lab, you'll already have an appointment and soon be back on your way.
This really all it takes to start helping reduce residents chances for contracting a sexual disease. If everyone did this one thing, you would have a city that is not only beautiful but is completely health as well.