The state of Texas does not require its public school districts to teach comprehensive sex education to its students, though medically accurate information regarding HIV/AIDS is included in the curriculum for older students. This is surprising given that the average age for residents is 20 to 26.
The younger demographical makeup is due to A&M University which is also the economic backbone of the city. Instead of trying to protect its residents, it seems city leaders are trying to ignore the fact that STDs pose a health risk to everyone.
Instead of trying to educate high school students and residents, the city is relying on outdated abstinence based sex education programs. Students are not taught about the dangers of engaging in unprotected intercourse, and with more teens being sexually active at a younger age this information is important for their continued good health.
Discussions about the use of contraceptives are also not included in the current programs. Students often graduate from high school not knowing how to protect themselves from STDs, and very few understand they need to be tested on a regular basis.
Regular Herpes testing in College Station could go a long way towards preventing the spread of the virus in area high schools. Regular HIV testing in College Station is also critical for continued good health, regardless of your sexual activity.
The demographical makeup of the city definitely plays a role in its STD rates. During the school year the population more than doubles as students return to class at A&M and the majority of them are under the age of 26. The college atmosphere often leads to risky behaviors that put everyone's sexual health at risk.
Even though the college does have health and wellness programs in place that are designed to help education students about the dangers of engaging in unprotected sex, unfortunately the majority of those attending the university do not take advantage of the information offered. It is not uncommon for students to have never been tested for any of the STDs, unless they were certain that they had been infected. By this time though, chances are that they already unknowingly passed the disease onto others.
While Chlamydia and Gonorrhea are often passed through unprotected sex, health officials believe that there is another reason Syphilis incidents are on the rise. There has been a marked increase in the number of adults using illicit drugs, and the sharing of needles is becoming more common. Adding to the problem is the fact that many of the city's adults do not even realize that they are putting their sexual health at risk.
The one thing all city officials agree on is that something needs to be done to protect the sexual health of all residents.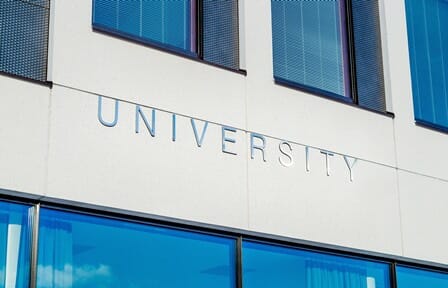 If you want to be proactive with your sexual health, take time to be tested. There are plenty of STI clinics and community health centers that residents that you can use, but there can be long lines and crowded waiting rooms. If you don't want to spend the entire day at a clinic you can still take care of your sexual health, simply by making one phone call to schedule confidential STD testing. It only takes a few minutes, and chances are you can still make it to class on time.