STD Testing and Sexual Health Education in Atascocita, TX
Houston-area school districts recently shifted away from traditional abstinence only sex education. This is part of a statewide trend. The trend caused some parents to express concern about students learning too much, too soon about sex. The new approach is abstinence plus. The University of Texas Prevention Research Center in Houston created the program.
Seventh graders take the twelve lessons program that covers unplanned pregnancy, contraception, and condom use, in addition to abstinence. In Harris County ten school district and one charter school system adopted similar programs with other districts in Austin, San Antonio, Corpus Christi, and Plano. Some parents call the programs a bad choice for students and against their moral fiber. These parents can choose to opt their children out of the program. These parents are in a minority. In one meeting 55 out of 60 parents surveyed were comfortable with the curriculum.
Public schools do not have to provide sex education programs, but if they do, the Texas Education Code requires that they stress abstinence as the preferred choice for unmarried teens and devote more time to it than to other behaviors. The director of the University of Texas program is Susan Tortolero.
She notes that the more teens know about sex, the less likely they are to engage in it. If you tell students about condoms and contraception this does not mean students will participate in more sexual activity. We know for sure this is true. The U.S. Department of Health and Human Services gave $15 million to the team at the University of Texas to tackle the teen pregnancy rate.
The program was tested in about five to 10 Houston Independent School District schools. About 20,000 students in Harris County received the instruction over several years. With Texas having the nation's third-highest rate of unplanned teen pregnancies and the second-highest rate of multiple births for girls 15 to 19, there is concern.
Research from the University of Texas shows that ten percent of sixth-graders have had sex, and by 12th grade 70 percent of teens have had sex. This means more than 800,000 teens in Texas.
Sexually Transmitted Diseases and Demographics in Atascocita, TX
Demographics play a role in STD rates in the city and area. The high school and young adult demographic is the focus of many STD prevention programs. Those who are 15 to 24 years old show the highest numbers and rates of chlamydia and gonorrhea. About half of all new STD diagnoses are among young people.  
Compared with older adults, sexually active people ages 15 to 24 are at higher risk of getting an STD. However, we should also keep in mind that we mentioned how your city is a good place for a retired person so we should look at STD rates in seniors.
The Center for Disease Control notes increases in senior citizen population STDs. Since 2007, incidence of syphilis among seniors is up by 52 percent. Chlamydia is up 32 percent. Senior citizens are sexually active and practicing unprotected sex. Medicare now offers STD screenings for seniors. Factors in the growing numbers include Americans are living longer and healthier lives with an interest in sex. Viagara and similar pills are another factor as are progesterone and estrogen creams for older women.
Since pregnancy is not an issue, seniors could feel that unprotected sex is an option. Seniors have not received an education in how unprotected sex can lead to STDs. Retirement communities are areas where STD rates are rising. Age tends to make people more rather than less susceptible to disease.
As you get older, your immune system tends to weaken. You can be more prone to infection. This can be a concern also if a senior has an STD, is fighting it off, and could become more vulnerable to another infection. Seniors need education on STDs. They need the same information young people get.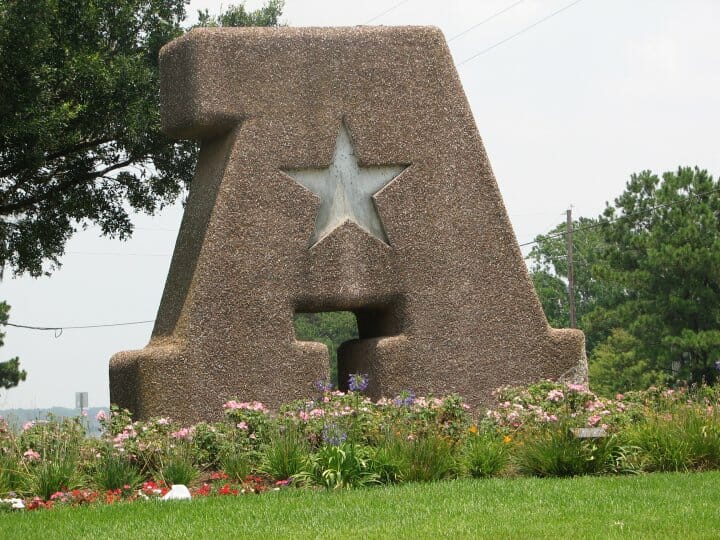 STI Testing Resources in Atascocita, TX
In your city and state there are several resources available to you concerning STI testing. The Planned Parenthood/Northville Health Center location is an example of a place that can help you with STD education, testing, and treatment. The staff is trained to help you with your situation and the Planned Parenthood/Northville Health Center facility offers STD testing, diagnosis, and treatment including chlamydia, gonorrhea, and syphilis.
Additionally, the center provides testing and diagnosis for HIV and testing, diagnosis, and treatment for bacterial vaginosis, genital warts, herpes, and trichomoniasis. STD prevention services include condoms, HPV (Gardasil) vaccines, hepatitis B vaccines, and STD/safer sex education. The facility tests for gonorrhea and chlamydia using a urine sample. If this test shows an infection, then you will get treatment and an explanation of how your partner can be treated.
This health center supports and welcomes clients regardless of the gender, sexual orientation, and sex. This includes lesbian, gay, bisexual, transgender, queer, questioning, and intersex clients as stated on their web site. Services are provided in a professional and respectful manner.
You could go to an urgent care center such as Northeast Urgent Care. One of the less talked about but highly used services of such a center is STD testing. Whether testing for chlamydia, gonorrhea, hepatitis B, hepatitis C, herpes, HIV, or syphilis, these STD screenings you can use to help you.  You can find online reviews about these centers to help you decide to use one including a service in your city.
A hospital such as Kingwood Medical Center is a facility that can help. If you are embarrassed to be seen at Planned Parenthood you could consider this option. No one will know why you are there. Yet another option is a private service such as STD Check.
This service provides 100 percent confidential STD testing. It offers results in one to two days. All tests are FDA approved. Same day STD testing is available. You order a test. Then you visit a local test center.  You then get your results in one to two days. This kind of service aims to eliminate embarrassment. It gives you access to the testing used by doctors and hospitals.
Nothing is reported to your insurance. Nothing is placed into your medical record. The service provides guidance throughout the process. A free doctor consultation is included if you test positive. A doctor can prescribe treatment or a referral.
Better Sexual Health in Atascocita, TX
Whether you go to a high school counsellor or nurse, an online service, or a clinic or hospital such as Kingwood Medical Center, you can find in your area information about STDs, testing, and treatment. While STD rates are high in your city, help is available in your area in the way of testing and treatment that is confidential, discreet, compassionate, and effective.
Consider how the staff at these facilities is trained to help someone like you, especially with the staff at Planned Parenthood Northville Health Center or any other facility reminding you to check your health, improve it, and keep yourself healthy by always using a condom to practice safe sex. Here are links to resources mentioned above.