STD Testing and Sexual Health Education in Southeast Harris, TX
In your area you can find reliable information about sexual health plus get tested if you go to a group such as the Harris County Public Health and Environmental Services – Southeast Clinic. This facility offers STD screening plus vaccines, condoms, and education.
A recent report shows that close to sixty percent of Texas public school districts used an abstinence-only sexual education curriculum. About a quarter teach no sex education at all. This reflects the idea that sex education should only cover wait until marriage and abstinence, plus sex is for discussion by adults only not teens.
In 2008, over 90 percent of schools taught abstinence only. Today it is closer to 60 percent. Abstinence plus is an approach in about 20 percent of the schools today up from about 4 percent. This approach encourages abstinence but relays accurate information about pregnancy prevention and STDs.
While abstinence is taught, Texas ranked fifth highest in teen birth rates in 2015. There were 41 births per 1000 women ages 15 to 19. This could be linked to the state stopping requiring completion of a health education class for a student to graduate, leaving the issue up to school districts to offer the class as an elective or make it a local requirement. Some conservatives in Texas state they are comfortable with the current approach.  Some feel the school should not address social or emotional issues and address academic issues only.
There are resources, however, in your area that can help if you have concerns over STDs and sex education. In addition to getting help from Planned Parenthood Gulf Coast you can go to a group such a Change Happens with a focus on helping African American/Black teens through their Focusing on Reducing Crisis through Education (FORCE) program.
The group stresses that education and prevention are the most powerful weapons to rectify HIV/AIDs. They target non traditional community areas in Harris County. They have a mobile testing van. They also have HIV HIV and hepatitis C counselling, testing, and referral services.
Sexually Transmitted Diseases and Demographics in Southeast Harris, TX
Demographics play a role in the high number of STDs in the city and county. Because your county includes an urban center with a dense population, this contributes to the many cases of STDs in the area.
A recent report shows just over 1200 newly diagnosed cases of HIV for adults and adolescents aged 15 years of age and older in the county. This translates to about 29 cases per 100,000 people. Men are over three times more like to have a new diagnosis than women. Black males are four times more like to get a new diagnosis than a while male. A Hispanic male is 1.6 times more likely to get a new HIV diagnosis than a white male.
African American women are 21 times more likely than is a white woman to get a new HIV diagnosis. Hispanic women are 3.6 times more like than is a white woman to get a new diagnosis. Male to male sexual activity accounts for over half of the new diagnoses. Heterosexual activity accounts for about a quarter of the cases. Injection drug use accounts for some of the diagnoses.
There are about 22,000 reported cases of people living with HIV in the county. This mean about 520 cases per 100,000 people. The rate of infection appears to be constant. But the number of new diagnoses in young men who have sex with men is increasing.
This gives an idea of the demographics of the population of the area with diagnoses of HIV and number of people currently living with HIV. Race, ethnicity, and age play a role as you can see.
If you get tested for STDs and if needed get treated, you can help to stop the spread of STDs and improve your own health. Never have unprotected sex if you are sexually active. There is cause for concern as you see one example of cases going from 12,000 to 23,000 for chlamydia in Harris county from 2004 to today.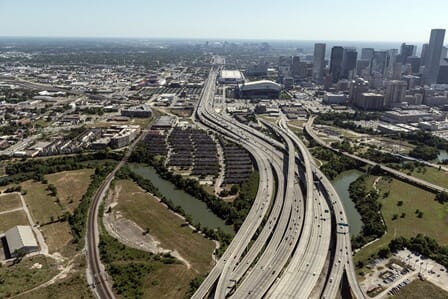 STI Testing Resources in Southeast Harris, TX
In your area you will find STI testing resources such as the Harris County Public Health and Environmental Services Southeast Clinic that can offer you same day service. They can screen for chlamydia, gonorrhea, HIV, and syphilis and help set you up for hepatitis and herpes testing. They can also give you a hepatitis B vaccine, hepatitis A vaccine, and HPV vaccine. English and Spanish are spoken at this facility as they can provide condom, HIV test counseling, and partner notification services.
They are open seven days a week. They offer services to the general public, adults, African Americans/Blacks, at risk person, Hispanics/Latinos, HIV positive persons, low income persons, men and women, persons with AIDs, and persons practicing high risk behaviors.
If you are embarrassed or uncomfortable going to such a group you can work through Memorial Hermann Health System with convenient locations throughout the city or other facility not specifically for STD related services.
If you go to the Baylor Teen Clinic (Cullen, Lawn, and LBJ) know that the group serves people 13-23. They offer prevention interventions, HIV/STD/Hepatitis prevention education, substance abuse intervention, confidential HIV testing, STD testing, primary care, nurse on-site, family planning, gynecological care, home visits/home health care, information resources, counseling/support groups, and a Spanish speaking staff.
In addition to the tests for chlamydia, gonorrhea, and syphilis, testing for HIV, hepatitis, and HPV is important. HIV testing helps you not get the life threatening condition of AIDS. HIV treatment includes taking medicine to slow the progressions of the virus in the body.
Hepatitis testing is important so you can treat the condition before it causes permanent damage. Hepatitis B is spread mainly through sexual contact but it also is spread through infected blood as with needle sharing. You can prevent hepatitis B with immunization.
HPV testing is important so you know if you have the HPV virus that can increase your chance of cervical, vaginal, anal, and penile cancer. A vaccine prevents the HPV strains most likely to cause these genital warts and cervical cancer. The vaccine is recommended for boys and girls.
Better Sexual Health in Southeast Harris, TX
Whether you go to an area school or other facility such as the Baylor Teen Clinic or Harris County Public Health and Environmental Services/Southeast Clinic, you can get help to learn more about STDs, get tested, and if you test positive, get treatment whether it is for chlamydia, gonorrhea, syphilis, hepatitis, HPV, or HIV.
Help is available in your city in the way of testing and treatment that is confidential, discrete, compassionate, and effective whether you contact an organization such as Change Happens, the AIDS Healthcare Foundation, or another group with a staff trained to help someone in your situation.
Consider how going to Planned Parenthood, the Memorial Hermann Healthcare System, or another such group will remind you to put your health first. You will be happy you did and so will your partner.
Here are links to resources mentioned.
www.aidshealth.org
www.teenhealthclinic.org
www.changehappenstx.org
www.memorialhermann.org  
www.montrosecenter.org
www.ppgulfcoast.org