STD Testing and Sexual Health Education in Avondale, AZ
With the current advancements in technology and a fast paced society, the need for sexual education to our youth is vital. This can help equip them with knowledge that can aid in making informed relationship and sex choices. In Avondale city, the general public also needs to be sensitized on the need for STD testing, prevention and contraception use.
The Maricopa Health department along with the state's Health department partnering with other organisations and learning institutions have developed a plan to alleviate or reduce the rate of STD infection. Their aim is to have wanted and planned pregnancies and an STD free city.
The county has implemented comprehensive sexual education to all district schools, community organizations and institutions of higher learning. This comprises use of contraceptives, condoms and regular visitation to testing centers.
With statistics showing that more than one in every ten teens at the age of 14-24 years have seen a naked photo. This may be through a cell phone, TV or other social media platforms. The County Health department endeavours to offer comprehensive sexual education in consideration of age, to high school and middle schools.
Abstinence only has been the only type of prevention taught to the youth and has proved to be inefficient considering the increased number of STD infections. They have also initiated the "Let's talk" parent workshop to help the youth open up and talk to their parents about sexual education, drugs, media safety and peer pressure.
The Health department of Maricopa County aims at providing sufficient sex education to the residents so as to have healthy and safe relationships. Through NARAL Pro-Choice arizona, comprehensive sexual education has been accessible to the locals.
Sexually Transmitted Diseases and Demographics in Avondale, AZ
Based on the above statistics, demographics plays a big role in the increase of STD infection rates in Avondale city.  With the city's population increase and the mix of religion, race and ethnicity, the STD control measures are hard to implement as most cultures and religions have different values. This creates a loophole in the fight against STDs in Avondale.
Considering that most infections are among the prime youth between the ages of 15-29 years, comprehensive sexual education should be offered in middle schools, high schools and Universities and colleges. Parents who opt out their children from sexual education classes create a barrier to information and knowledge deliverance.
Due to the increasing population, unemployment rate has been increasing over the last three years. This has in turn affected the youth who have nothing to do. Idling pave way for drug use and hence ignorance. Drugs use impairs judgement, this has greatly affected the youth who are at the age of first drug and sex ventures. This increases the rate of STD infection amongst the youth.
Low standards of living or increased poverty level has been another effect of the increased rates of STDs in the city.  Most of the families cannot even afford the basic needs for their families. This leaves them with little income for health emergencies. Some families cannot afford regular STD check up or testing services. As most of the STDS are asymptomatic, most individuals realize they are infected at later stages of the disease. This heightens the risk of infecting others without knowledge.
Lack of viable policies of delivering comprehensive sexual education to the locals has led to an increase in the level of STD rates in Avondale. Schools are the only avenues for delivering sexual education to the youth.  With the upcoming increased outreach programs and Maricopa County Health department partnering with other organisations, a bright future,  free of STDs for Avondale city is attainable.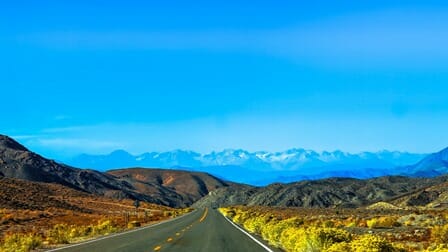 STI Testing Resources in Avondale, AZ
The extent of STD infection in Avondale has been greatly alarming over the last few years. The State and County Health Department have buckled down to established quality STI testing, treatment and management centers to minimize the rate of infection. Most health facilities have been erected in different parts of the city including, Planned Parenthood centers, Urgent Care Units, Public and Private Health facilities among other units.
Copper Springs is one where you can access STD testing, treatment and management services. Their services are appointment based. Also they offer contraception use education and dispense condoms to the locals.
Avondale Family Health Center is another great public health center in Avondale. It serves appointment basis clients. It tests and treats all STDS. Their diagnosis is accurate and time sensitive. They offer private and confidential testing, counselling and treatment or management services. With all different races, religions and ethnicities in Avondale, they render unbiased services. Their services are affordable to the locals with low incomes.
Accugen Lab of Arizona is a private STD testing, treatment and management facility in the city. With various branches across the city, it offers fast, accurate and confidential diagnosis. Their services are customer friendly and appointment based. Arizona Health Clinic is another private appointment basis testing and treatment facility in Avondale. It has qualified practitioners and offer accurate diagnosis, which are confidential.
NextCare Urgent Care is an STD testing and treatment facility with several branches across the city. It offers walk-in basis services. Their services are quality and affordable. They also dispense condoms and offer counselling services to the locals. Phoenix Children's Speciality and Urgent Care is another urgent care within the city. It offers walk-in basis services and their price is affordable to the locals.
Maryvale Planned Parenthood center is another facility that offers STD testing and treatment services. It's an appointment basis center and offers accurate diagnosis. Glendale Planned parenthood center also offers appointment based STD testing services. With the increasing awareness on sex education and STD testing, these facilities have a lot of work to do. If you need or have a partner, friend who needs STD testing services, you can visit any of the above centers for accurate diagnosis.
Better Sexual Health in Avondale, AZ
Avondale being one of the biggest cities with the most population in Arizona, the rates of STDs have been escalating over time. Also, being a home to some of the top universities and colleges and receiving regular tourists throughout the year, the city's management together with the Health department has increased the sensitization on STD testing and prevention measures.
Many STD testing facilities have been established across the city for easy and regular STD testing services. Outreach programs have also been staged taking the fight against STDs to a higher level. Middle and high school curriculums have been revised to include comprehensive sexual education.
Better late than never. Visit an STD testing center to know your STD status. Through testing, you can make informed sex choices  and avoid future exposure.