STD Testing and Sexual Health Education in Coconino, AZ
Sexual education provides critical information about sexual health and wellbeing. This information allows individuals to take responsibility for their sexual health and make informed decisions. Sexual education resources in the area offer complete and honest answers about many questions you may have. Consult these resources for more information.
In Coconino County, there are a variety of sexual education resources that can be used to answers your questions about sexual health. These may range from local schools to public clinics and advocacy organizations.
Local schools are a reliable place for students and others to find sexual education resources. However, sexual education is not required to be taught in Arizona public schools. This may create some inconsistency in how the issue is handled across the state. Still, you can likely find resources at local schools including Coconino High School and Flagstaff High School.
In addition to local schools, the county's public health department, Coconino County Public Health Department, offers several programs related to sexual health. In fact, there is a program tailored specifically for high school teens. The "Reducing the Risk and Making a Difference" class offers evidenced-based best practices for teen health.
The Health Department also has a Teen Outreach Program (TOP).  Professional staff are available for workshops and other community activities to educate the public about STDs, healthy relationships, birth control and risk reduction. These programs are valuable resources for local teens.
These programs and others provide extensive sexual health information. Trained health professionals are the best resource for information on STDs and reducing risk.
Sexually Transmitted Diseases and Demographics in Coconino, AZ
Studies show that demographics are a key indicator of STD rates. When STD rates in Coconino County are considered in terms of demographics, several trends appear.  Still, it's clear that STDs affect everyone regardless of race or gender. Analyzing these trends can help residents and health professionals better understand those affected by STDs.
STD rates in Coconino County generally reflect nationwide trends. For example, females are most likely to be affected by Chlamydia. This is summarily true in nationwide statistics.  Teens and young adults are also the most vulnerable to this STD.
Males in Arizona are most affected by Gonorrhea. This is true nationwide as well. In the state, cases among males have increased 14% from 2012. These cases are especially concentrated among African Americans. Statistics show that there were 462.3 cases per 100,000 among African Americans, compared to roughly 56 cases among non-Hispanic whites.
Syphilis rates in Arizona are increasingly, and this increase is predominantly seen among males.  In fact, from 2013 to 2015, there was a 106% increase in the STD rate among males. Furthermore, these cases are primarily evident among men who have sex with men (MSM). HIV cases in Coconino are similarly highest among MSM.
     

Females and young adults in Coconino County are most likely to be affected by Chlamydia.

     

African American males show the highest rates of Gonorrhea in the area.

     

Increase Syphilis rates are primarily evident among males.
·      HIV cases in Coconino County are most common among white men who have sex with men.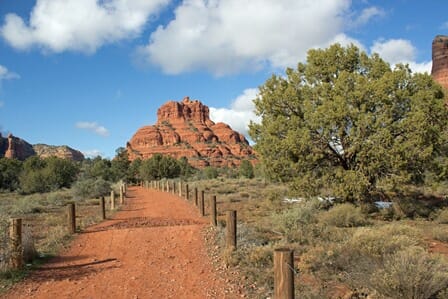 STI Testing Resources in Coconino, AZ
At times, it can be uncomfortable to talk about STD testing or find STD testing services in your area. However, STD testing is necessary to maintain your sexual health. There are many resources available in Coconino County that provide extensive STD testing and treatment services. There are options available for individuals of all ages, gender and incomes.
Coconino County Public Health Services is committed to providing comprehensive STD testing and education services. The STD clinic offers STD treatment, testing and counseling. Testing is available for syphilis, gonorrhea, Chlamydia, HIV / AIDS, Hepatitis B, Hepatitis C, Herpes, and HPV (genital warts). The clinic is located in downtown Flagstaff and open Monday through Friday. Services are provided for a fee, but no one is turned away due to inability to pay.
The local Planned Parenthood location is the Flagstaff Health Center. Here, you will find comprehensive sexual health services including STD testing. The clinic offers birth control education and supplies, emergency contraception, pregnancy testing, STD testing and UTI treatment. STD testing and treatment includes bacterial vaginosis, Chlamydia, genital warts, gonorrhea, herpes, HIV, syphilis and trichomoniasis. Condoms and vaccinations are also available here.
For immediate STD testing needs, there are several urgent care facilities in Coconino County. Here, you will find medical services without the need for an appointment. NextCare Urgent Care is one of these locations in Flagstaff. STD testing and treatment is available here.
Other local resources include the Tuba City Regional Healthcare Corporation and Native Americans for Community Action (NACA) Family Health Center. These facilities offer health care resources for Native Americans. For those without medical insurance, North Country Community Health Care and Canyonlands Community Health Care offer solutions.
Better Sexual Health in Coconino, AZ
A recent report by the Arizona Department of Health Services found that overall STD rates in Arizona are on the rise. This is especially concerning for residents of Coconino County, where STDs like Chlamydia are among the highest in the state. STDS in Arizona affect people of all races and gender and must be handled appropriately through testing and treatment.
Coconino County offers a variety of sexual health and STD testing resources. Coconino County Public Health Services is an especially valuable resource to consult for sexual health information, STD testing, treatment and counseling. If you have any questions about your sexual health or require further information, reach out to one of these facilities for assistance.
Additional Resources:
Coconino County Public Health Services
Arizona Department of Health Services
Tuba City Regional Healthcare