STD Testing and Sexual Health Education in Decatur, IL
With the rapidly growing population in Decatur, awareness for sexual education is a priority to all residents. You can easily get all the information you need about STDs and the general sex education from the health centers, Universities, high schools, Planned parenthood centers, etc. Sex education is vital for everyone prior to the age of sex experimentation and is meant to help you realize the dangers of unprotected sex including unwanted pregnancies and the risk of sexually transmitted diseases.
With the alarming rates of infection, Decatur school based sexual health education has employed two strategies. The two policies are abstinence only and the comprehensive sexual health education. The latter includes creating awareness on birth control measures, STI prevention, healthy relationships, and providing information on abstinence while the Abstinence only strategy means instilling to the youth that they should abstain from sex until marriage. With the rising percentage of youths involvement in sex in Decatur the comprehensive strategy proved to be more effective than abstinence only.
Different hospitals have nurses and counsellors who help in sensitizing the entire population about STDs in Decatur. Most of the hospitals in Decatur will provide you with condoms and help you with STD testing information. Also, Universities and colleges provide condoms and free STD information and testing to help you make infromed sex decisions. It's also good to note that there is no discrimination in Decatur when offering STD services, these are services offered to all regardless of status, race, denomination, or marital status.
Sexually Transmitted Diseases and Demographics in Decatur, IL
A recent study showed that the total population of Decatur is more than 81, 000 people. Transmission of STDs with this kind of population is very fast. The research further showed that STD transmission among the youth was very acute and Macon county had the most infections out of the 102 counties. This has forced the whole state to chip in and awaken the youth and the whole population on the dangers of STDs.  As depicted by the Robert Wood Johnson foundation, Macon County has a Teen pregnancy rate of 55 per 1000 people. This clearly shows that teens engage in unprotected sex and are prone to STD infections.
DUe to low income rates and minimal job opportunities, most of the youth have turned into drug use, which has elevated the level of crimes like prostitution. This has in turn increased the rate of STD transmission in Macon county; for instance, Chlamydia rate of infection is six times more than the Nation's rate  of 84 people per 100, 000. This clearly shows the need for knowing your status and your partner's status as well. Whether married or not, having a girlfriend or a boyfriend, it's prudent for you to seek STD testing regularly for the safety of your life. Also, being single or divorced or separated, you need to know your status so as to plan your life.
The need for HIV and other STD testing will help you make informed sex choices like abstaining or using protection like condoms, regardless or your religion, race or place of origin. Though the poverty in some of the families can't allow for regular testing, there are public centers where some of these tests and education are given for free. There are also less time consuming tests that won't take a lot of your time but which ultimately will save your life from STDs. Don't judge your partner or friend by looking, get tested. There are also community outreach programs that have been facilitated to help the poor access the comprehensive sexual education and testing.  So don't freak out by the thought of having an infection. Save your life and the life of your loved one.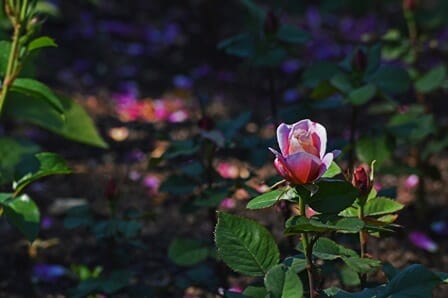 STI Testing Resources in Decatur, IL
Generally, testing resources have been largely provided throughout the state and are readily available to you when you need them. Sexually transmitted infection testing resources are basically meant for testing all forms of sexual diseases. There are several private and public clinics in Decatur that offer STI testing.
Decatur Memorial Hospital is one of the leading public hospital that offers fast and quality STD testing. If you have been abused or sexually assaulted, visit this hospital for thorough check up and fast attention. They offer confidential and thorough medical examination for all victims of sexual assault or abuse. Also, they offer counselling for the victim and collect any evidence. Note that all this is done for free and they serve you with compassion and dignity.
Macon County Health Department is another facility that offers STI clinic. They offer a walk-in based service on Tuesdays and Thursdays from 1:30 to 3:30 pm in the afternoon. They offer a routine testing for gonorrhea, syphilis, chlamydia, yeast, Bacterial vaginosis and trichomoniasis. They offer routine HIV testing, which is private and confidential.  Counselling services are offered while referral request for treatment are also given.
Planned Parenthood of Illinois Decatur Health Center, this is one of the best centers for STD testing in Decatur. Ranking 7 th in syphilis infection and 11 th in Gonorrhea among the 50 states of the US, Illinois established a Planned parenthood center in Decatur for offering STD special testing. They in hand with CDC established GYT  (get yourself talking and tested). The Decatur parenthood of illinois has created a group to host educational sessions in High schools about STDs. The Decatur PPIL's has also organized for campus condom crawls to champion on the need of condom use in the universities. This has enhanced STD testing of many youths without fear. The testing for most of the STDs has been made a routine and free.
There are also the urgent care centers in Decatur that offer express or walk-in based testing. They include the DMH express care, DMH express care North and DMH express care East. They are open throughout 7 days a week from 7:00 to 7: pm until Friday and part time during the weekends. They offer STD testing on a walk-in basis. Other hospitals include,
East side Terrace, (3850 East Fulton)

Hickory Street Place  (3905 East Hickory Street)
Middle schools and high schools also offer sex education to students to help them transit to adulthood with the vital knowledge about sex and STD dangers. Some of the schools that offer sex education are:
Macarthur High School ( Educational Park IL 62526)

Decatur High School (1011 Prospect Dr, Se AL 35601)

Priceville High school (317 Hwy 67 South AL 35603)
All these facilities ensure that everyone who wants STD testing within Decatur has an access to a center near them. We need to get tested for STDs and use the necessary precautions like condoms when need be.
Better Sexual Health in Decatur, IL
Having looked at the statistical data on the Decatur's state of STDs and our vulnerability to getting infected with STDs, you can now make an informed choice and get tested, get your partner tested and use condoms when need be for the better of our tomorrow.
We need tomorrow leaders for our nation and we can't have that with a sickling generation due to negligence. Choose to Get Yourself Tested today, and choose along life free from STDs. With the sexual education from our schools, universities and health facilities, we can make a difference.